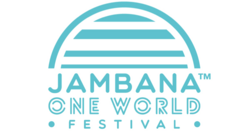 Reggae In The Fields
Saturday August 22nd, 2015 with Junior Smith
Review/Interviews JAMBANA 2015
JAMBANA™ One World Festival, has grown out of years of world class concerts, theatrical productions and festivals, produced by Jones & Jones Productions Ltd, founded by Denise Jones & Allan Bucka Jones in 1987. The first was the all night Reggae On Yah in 1987 at The Great Hall on Queen Street West, downtown Toronto. All night reggae music from 10pm to 6am, featured the best in Canadian Reggae. The Jam ended with Blue Mountain Coffee and Ackee and Salt Fish. Reggaebana began in 1993, primarily to infuse reggae music into the predominantly soca and calypso flavoured Caribana Festival. The first Reggaebana featured headliners, included the late great Joseph Hill and Culture, Leroy Sibblies and Willie Williams. The seven day festival started at the legendary El Mocambo, moved to the Opera House and Ontario Place over the years, and featured some of the finest names in Reggae music from Canada and around the globe. Reggaebana artists on the annual summer concert series include Shaggy – his first Canadian performance, Half Pint, Majek Fashek, Freddie McGregor, Leroy Gibbon, Alton Ellis, Beenie Man, Luciano, Bounty Killer, Tiger, Big Youth, Dean Fraser and Firehouse Crew, Mikey General, JUNO Award winners Carla Marshall and Nana McLean and a host of others. Today JAMBANA™ One World Festival has evolved tremendously as it represents Canada's growing cultural diversity in its finest form, representing Canada's Multicultural Communities through performances by internationally acclaimed bands, artists and JUNO Award winners. Feel rhythms of Reggae, World Beat, Salsa, Asian/South Asian flavours, Soca, R&B, Jazz and Gospel, Dance and Comedy. Experience the sights, sounds, taste and global diversity through JAMBANA™ One World Villages. "JAMBANA™ is now in its seventh year and we have been blessed with growth and development over the years and we are thankful for the phenomenal support of our Canadian friends and family and an increasing number of friends from across the US and around the world. The Jones & Jones team is delighted to produce this event that is truly fun for the whole family", says Denise Jones, Executive Producer of JAMBANA™ One World Festival and President of Jones & Jones Productions Ltd. "Markham Fair Grounds is our venue and will deliver nothing but good vibes all day long. One World. One Love." (
jambana.com
)
The Good Word
Rev. Jacob Afolabiv - Spoken Word
Interviews and review of JAMBANA: One World Festival,
Markham Fair Ground
August 2-3, 2015

!0 interviews (over 70 minutes)

Friendlyness and Bernie Pitters
Steele
Exco Levi
Alison Hinds
Ikaya and Dalton Harris
Kiprich
Kabaka Pyramid
Ernie Smith
FAB 5
Gully Bop

Including music from each artist.

Join us on Canada's longest running Reggae program. Celebrating 39 years in your ears.
Interview
Friendlyness and Bernie Pitters - Spoken Word
More Peace
Friendlyness and Bernie Pitters - single
Lion Heart
Friendlyness and Bernie Pitters - single
Interview
Steele - Spoken Word
Good Old Days
Steele - single
Hold on till I die
Steele - single
Interview
Exco Levi - Spoken Word
Letter to Jah
Exco Levi - Country Man
Loneliness is my Story
Exco Levi - Country Man
Interview
Alison Hinds - Spoken Word
Rags Up
Alison Hinds - single
Woman is Bad
Alison Hinds - single
Interview
Ikaya and Dalton Harris - Spoken Word
Pauper
Dalton Harris - single
Interview
Kiprich - Spoken Word
Hold Mi
Kiprich - single
Happy Life
Kiprich - single
Interview
Kabaka Pyramid - Spoken Word
Well Done
Kabaka Pyramid - single
We the People
Inner Circle ft. Kabaka Pyramid - single
Interview
Ernie Smith - Spoken Word
Rebel Music
Ernie Smith - single
We the People - The Power and the Glory
Ernie Smith - single
Interview
FAB 5 - Spoken Word
Shaving Cream
FAB 5 - single
My Jamaican Girl
FAB 5 - single
//
// - single
Interview
Gully Bop - Spoken Word
Beg a Gal
Gully Bop - single
Round Here
Gully Bop - single
Final Word
Hyacinth Mason - Spoken Word