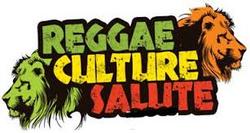 Reggae In The Fields
Saturday May 30th, 2015 with Junior Smith
Veterans in Action - Part 2/2
Veterans in Action Reggae in the Fields concludes a two part series to feature some of Ottawa's veteran DJs. Each DJ was asked to select their top 10 Reggae songs (of all time?)! Listen to hear which tunes they have selected. Today: Nerval Mitchell, Alec (Oscar) Edgar and Mikey Gibson.
The Good Word
Rev. Jacob Afolabii - Spoken Word
RITF
Black Strainer
Fred Locks - single
World A Music
Ini Kamoze - single
Love is a treasure
Various - single
Sea of Love
Horace Andy - single
Baby I love you
Alton Ellis - single
Man Next Door
Dennis Brown - single
Revelation Time
Derrick Morgan - single
Dry your tears
Bold One and Clint Eastwood - single
Cuss Cuss
Lloyd Robinson - single
Easies and Squeezes
Peter Ranking and General Lucky - single
Love is a Treasure
Michael Scotland - single
A little way different
Errol Dunkley - single
When I'm Ready
Freddie McGregor - single
Veterans in Action
Mikey Gibson's Top 10
home, home, home
Ken and Stranger Cole - single
Mouth a Massy
Alton Ellis - single
Rum Bumpers
John and Alton - single
Goodbye pretty Darling
Basil Gabbidon - single
Blow Roland Blow
Roland Alphonso - single
Duke and the Sir
Delroy Wilson - single
Don't do it
Bunny and Skully - single
I'll find love
Basil Gabbidon - single
Cool Breeze
Bunny and Skita and count osier - single
What a World
Busty and cool - single
Veterans in Action
Nerval Mitchell's Top 10
You've caught me baby
Melodians - single
Millie girl
Owen Gray - single
Sweet sensation
Melodians - single
Just a Dream
Slim Smith - single
Play me selector
Unique vision - single
Foundation
Dennis Brown - single
Feel the spirit
Dennis Brown - single
Love you too much
Wayne Wade - single
Happy go lucky
Paragons - single
Sunday Monday
Derrick Morgan - single
Veterans in Action
Alic (Oscar) Edgar's Top 10
Rivers of Babylon
The Melodians - By The Rivers Of Babylon Rasta
She is Royal
Tarrus Riley - Strictly The Best Vol. 38
Love Me
Sam Cooke - Sam Cooke
Eastern Standard Time
Skatalites - Tribute To The Ska-Talites
Unchained
Bob Andy - Bob Andy's Song Book
Fade Away
Junior Byles - Reggae Anthology: The Channel One Story [Disc 2]
Jet Plane
Sonia Spence - single
The Reverend
Max Romeo - FADE AT 3:50single
New Name
Ras Michael and Sons of Negus - By The Rivers Of Babylon
Nanny Goat
Larry Marshall - Reggae- RockSteady
The Final Word
Hyacinth Mason - Spoken Word