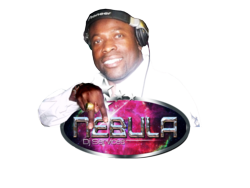 Reggae In The Fields
Saturday March 7th, 2015 with Junior Smith
Top Caribbean DJ contest - week 3
WEEK 3: Reggae in the Fields (RITF) continues the search for Ottawa's TOP Caribbean DJ. Join in and send your SCORE for your favourite DJ. RITF, Canada's longest running Reggae radio program. Celebrating 38 years in your ears. READ more on how to Score. Criteria for each DJ Originality/creativity/uniqueness (30 points) Transitions between tracks (mixing) (30 points) Variety in music selection (30 points Vocal presentation (10 points) Total 100 points Several ways to send your score (use only one method) 1. Email: reggaeinthefields@gmail.com 2. Facebook:
facebook.com/reggaeinthefields
. Post your score in my chat box or email box NOT by posting on my page. Postings on my page will not count. You may have to send me a friend request before posting in my chat box. If so, send me the request, I will respond so that you can send your score. 3. ckcufm.com: On my "on demand" page at
ckcufm.com
, you can leave your score in the chat box on the upper right. 4. Text: 613-707-3731. Scoring 1. Send your score after 4:15 pm AFTER listening to DJs. Scores sent before this time will not count. 2. Score is out of 100 points for each DJ/Sound. It is NOT a vote. It's a score. Votes will not count. Example, "I vote for DJ x" does not count. You need to send a score based on the criteria. Example: DJx=85, DJy=75, or the reverse based on the criteria. If you like, you can also send the breakdown of your score. This gives the DJ more information but the breakdown of your score is optional. Score like DJx=100, DJy=0 will not count. Please consider the criteria carefully, then assign a score to each DJ. 3. You can also send your comments (positive, negative or both) for each DJ based on criteria. 4. You can listen to the recorded program on demand at
ckcufm.com
. Go to programs, schedule, click on Reggae in the Fields, select the appropriate date, listen to the contest, then send your score. The recorded program will be available by 6:00 pm Saturday 5. Send your score by 6:00 pm Sunday NEBULA SOUNDThe vicissitudes of life can be so daunting as to cause us to lose our sense of purpose and direction. For Sligo, when the goings get rough, there is one indisputable thing that he always finds solace in: music. Sligo's love for music is profound. Sligo not only finds music as a source of spiritual upliftment but also as an escape route to interact and meet with people. Born and reared in beautiful Jamaica, Sligo's musical journey started, at an early age, in going to cavernous musical studios and participating in band rehearsals. He then pursued a singing career that has evolved into the sound system dancehall arena. A former member of the Upfront Promotion Crew, Sligo now brandishes the Nebula Sound System. Nebula has been keeping the dancehall patrons happy with foundation, rub a dub, hard core dancehall, and lovers rock among the many genre of music. But be aware and don't let that fool you because Nebula is also a sound killing machine for any sound that wishes to take it on in any competition. Nebula has been very busy playing in Jamaica and abroad, juggling alongside some of the great dancehall sound systems such as Base Oddessy, Stone Love, Sound Trooper, and Night Traxx backing entertainers live!! Nebula sound is also available to satisfy your musical needs. Nebula sound operates under Vineyard Muzik Entertainment TM. Hails out of Vineyard , St. Elizabeth, Jamaica, with a Water House (part of Kingston, Jamaica) influence , Nebula's message to everyone is that dancehall is not just a place for music and fun, but also a cultural phenomenonm Let's keep it alive. Nebula is also the 2009 Clash Champion and recieved a trophy And Sound of the year 2010. Nebula now operates out of Ottawa, Canada.
The Good Word
Rev. Jacob Afolabi - Spoken Word
Interview
Joanne Robinson
Jamaica Ottawa Community Association events
Run di place
Teflon - single

Swear
Major Mackerel - single

God over me (labelled as Candy Cush)
Major Mackerel - single

Something Special
RDX - single

Beach Flex
Rude Rose - single

Don't Try Me
Gavinchi Brown - The Gavinchi Code EP

Swing Easy
Gavinchi Brown - The Gavinchi Code EP

Week 3: RITF's search for Ottawa's TOP Caribbean DJ.
Nebula Sound versus DJ Blaize
//
//Nebula set 1 - //
Shilo
Buju Banton - single
DAY -O
Harry Belafonte - single
Mr.Big Stuff
Jean Knight - single
You Sexy Thing
Hot chocolate - single
Good Times
Chic - single
Rappers Delight
Sugar Hill Gang - single
And the Beat Goes On
The Whispers - single
Miami
Will Smith - single
Hound Dog
Elvis Presley - single
Good Golly Miss Molly
Little Richard - single
Dance Crasher
Alton Ellis - single
Be Still
Derrick Morgan - single
Fire in me wire
Calypso Rose - single
Woman is bad
Alison Hinds - single
hear my cry
Marvia Providence - single
you too badmind
Elephant Man - single
The gambler
Busy Signal - single
Sea of love
Terry Linen - single
No goodbye
Beres Hammond - single
Star Across the sky
Romain Virgo - single
//
//Nebula set 2 - //
Electric Boogie
Marcia Griffiths - single
Try Jah Love
Third World - single
Praise Ye Jah
Sizzla - single
Crazy Baldhead
Bob Marley and the Wailers - single
One Love
Bob Marley - single
Who Knows
Protoje ft Chronixx - single
Capture Land
Chronixx - single
Every Knee Shall Bow
Garnett Silk - single
A Lot a Sound
Super Beadle - single
False Alarm
Nitty Gritty - single
Gimme Di Money
Risto Benji - single
Healthy Body
Admiral Bailey - single
War
Mad Cobra - single
Anytime
Bounty Killa - single
Warrior
Chronixx - single
Nah Use Dem
Movado - single
Free Up
Taurus Riley Ft Zagga - single
Cut Dem Off
Bencil - single
My God Dem not Bad Like Me
Gully Bop - single
Baddest Wine
Alison - single
Vice Versa
Barrington Levy - single
Splashing Dashing
Garnet Silk - single
Fade Away
Junior Byles - single
So Long
Terry Ganzie - single
Ready Aim Fire
Pablo Moses - single
Forever Loving Jah
Bob Marley - single
Babylon A listen
Sizzla - single
Cold Blooded Murderer
Capleton - single
Warrior
Anthony B - single
Jah Jah City
Capleton - single
Something For you
Damian Marley - single
Too Much Gang War
Sizzla - single
Play ting
Vybz Kartel - single
Sun Is Shining
Bob Marley - single
Missing You
Dennis Brown - single
Do it to you
Richie Stephens - single
//
//set 2 - //
We do the killing
Cocoa Tea - single
Jah Messengers
Jr Reid - single
From Creation
Don Carlos - single
Cool Out Son
Juinior Murvin - single
Little Soundbwoy
Johnny Osbourne - single
Gangsta
Terror Fabulous - single
Im On My way
Jah Cure - single
Police And Thieves
Junior Murvin - single
I love I bring
Pablo Moses - single
Sillie Willie
Pablo Moses - single
Seek God
Bounty Killer - single
Chant
Garnet Silk - single
Guiltiness
Bob Marley - single
Dus A Sound Bwoy
Super Beagle - single
Jungle to back a wall
Buju Banton - single
Raid d Barn
Anthony B - single
The Rod
Garnet Silk - single
One Thing I can Do
Anthony B - single
Babylon Give them the Ride
Sizzla - single
Sweep Over my Soul
Luciano - single
Awesome
Benjai - single
RITF continues
Hustlas Tune
Gavinchi Brown - The Gavinchi Code EP

4ever My Lady
Gavinchi Brown - The Gavinchi Code EP

One for Me
Gavinchi Brown - The Gavinchi Code EP

Thinking out loud
Terry Linen - single

Hooked on You
Esco - single
What a Day
Esco Levi - single
Can't get enough
Hezron - single
Who is gonna love me
Nadine Sutherland - single
Butterflies
Shanhill - single
Part time Lover
Taffy - single
Champion
I Candy - single
Tek it in
Chaka Demus and Pliers - single
Love's got an hold on me
Louie Culture - single
Want More
Bling Dawg - single
Tell Me
Chris Martin - single
Love and Happiness
Demarco - single
Gangsta World
I-Octane - single
Mad Me
Popcaan - single
Why Men Cheat
RDX - single
I Love You
Spice - single
One Time
Tifa - single
Never Stay Around
Vybz Kartel - single
Weh You Did Deh
Alkaline - single
Bad Man Heart
Konshens - single
Just Can't do it
Masicka - single
Kill Dem Slowly
Mavado - single
False prophets
Bugle - single
Now and forever
Charley Black - single
Guide Me
Grappy Ranks - single
The Final Word
Hyacinth Mason - Spoken Word