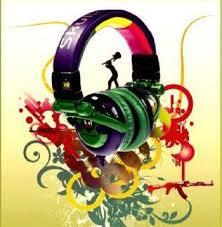 Reggae In The Fields
Saturday March 14th, 2015 with Junior Smith
DJ Contest, Round 2, week1/ Yoga For Your Life
Criteria for each DJ Originality/creativity/uniqueness (30 points) Transitions between tracks (mixing) (30 points) Variety in music selection (30 points Vocal presentation (10 points) Total 100 points Several ways to send your score (use only one method) 1. Email: reggaeinthefields@gmail.com 2. Facebook:
facebook.com/reggaeinthefields
. Post your score in my chat box or email box NOT by posting on my page. Postings on my page will not count. You may have to send me a friend request before posting in my chat box. If so, send me the request, I will respond so that you can send your score. 3. Text: 613-707-3731. Scoring 1. Send your score after 4:15 pm AFTER listening to DJs. Scores sent before this time will not count. 2. Score is out of 100 points for each DJ/Sound. It is NOT a vote. It's a score. Votes will not count. Example, "I vote for DJ x" does not count. You need to send a score based on the criteria. Example: DJx=85, DJy=75, or the reverse based on the criteria. If you like, you can also send the breakdown of your score. This gives the DJ more information but the breakdown of your score is optional. Score like DJx=100, DJy=0 will not count. Please consider the criteria carefully, then assign a score to each DJ. 3. You can also send your comments (positive, negative or both) for each DJ based on criteria. 4. Use only one method to register your score. There is no benefit in scoring more than once. 5. You can listen to the recorded program on demand at
ckcufm.com
. Go to programs, schedule, click on Reggae in the Fields, select the appropriate date, listen to the contest, then send your score. The recorded program will be available by 6:00 pm Saturday 6. Send your score by 6:00 pm Sunday
"The Good Word:
Rev. Jacob Afolabi - Spoken Word
//
//3:05 - //
Interview ESCO LEVI
Three time Juno Award WinnerEXCO LEVI and the HIGH PRIEST BAND
Special guests
AMMOYE and CHUXX STAR
Thursday March 26, 2015

BABYLON
317 BANK ST OTTAWA, ONT
LIMITED Advance $10 TICKETS AVAILABLE


DOOR OPEN AT 9PM
Countryman
EXCO LEVI - Country Man - Penthouse


City Life
EXCO LEVI - Country Man
Call on HIs Name
EXCO LEVI - Country Man
Loneliness is my Story
EXCO LEVI - Country Man
Under my Sheet
EXCO LEVI - Country Man
General Penitentary
EXCO LEVI - Country Man
//
//3:25 - //
Yoga For your Life
Round 2 Search for "Top Caribbean DJ in Ottawa"
DJ Kwizz versus DJ Fusion
Reggae in the Fields Continues........