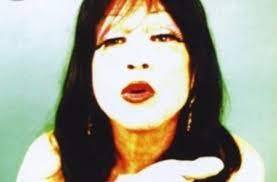 The Groove
Saturday September 2nd, 2023 with Elorious Cain
DENIS LEPAGE (April 30, 1948 - August 21, 2023)
Tragic to loose one of Montreal's music giants. DENIS LEPAGE would marry DENYSE LEPAGE and form the MONTREAL SOUND supergroup LIME. The group's name inspired by Montreal's legendary Disco called the Limelight at 1245 Stanley Street. By the early 1980's, LIME would become one of the most popular DISCO groups in the world pushing the popularity of the unique MONTREAL SOUND music to distant continents. His writing and production of "The Break" by KAT MANDU, "Dancin' The Night Away" by VOGGUE, and "Hit'n Run Lover" by CAROL JIANI are the best examples of a DENIS LEPAGE midas touch. In late years DENIS LEPAGE would enter the LGBTQ2+ world! He came out to be transgender, singing under the alias NINI NO BLESS. The picture supplied is a NINI NO BLESS photo! We are featuring some of that material also!
LIVING FOR THE CITY
MELODY STEWART - 7" - TOTEM

POUGALOU
LE POULS - LE POULS (LP) - PACHA

HOT WAX
DENIS LEPAGE - 12" - CELSIUS

THE BREAK
KAT MANDU - 12" - UNIDISC

THE BREAK (REMIX)
KAT MANDU - 12" - UNIDISC

DANCIN' THE NIGHT AWAY
VOGGUE - 12" - CELSIUS

SENTIMENTALLY YOURS
LIME - A BRAND NEW DAY (LP) - KARISMA

MY LOVE
LIME - SENSUAL SENSATION (LP) - MATRA

HIT'N RUN LOVER (REMIX)
CAROL JIANI - 12" - MATRA

YOU'RE MY MAGICIAN
LIME - YOUR LOVE (LP) - MATRA

AGENT 406
LIME - YOUR LOVE (LP) - MATRA

YOUR LOVE
LIME - YOUR LOVE (LP) - MATRA

BABE, WE'RE GONNA LOVE TONITE
LIME - 12" - MATRA

IT'S YOU
LIME - YOUR LOVE (LP) - MATRA

GUILTY
LIME - LIME 3 (LP) - MATRA

EXTRASENSUARY PERCEPTION
LIME - SENSUAL SENSATION (LP) - MATRA

THE WOMAN IN ME
MOTHER F - XXIV MINUS (2LP) - MATRA

LOVE EXPLOSION
MOTHER F - XXIV MINUS (2LP) - MATRA

LADY BOY-2
MS. NINI - YOU'RE SO LOVELY - JL MUSIK

NADA
NO BLESS - ALL NIGHT LONG (CD) - AC

TIME TRANNY
MS. NINI - TIME - JL MUSIK

MAKEUP
MS. NINI - TIME - JL MUSIK

YOU'RE SO LOVELY
MS. NINI - YOU'RE SO LOVELY - JL MUSIK

FIRE
MS. NINI - LOVE TO LOVE - JL MUSIK

SILVERTRAP
MS. NINI - YOU'RE SO LOVELY - JL MUSIK

WANDA
MS. NINI - STAY - JL MUSIK