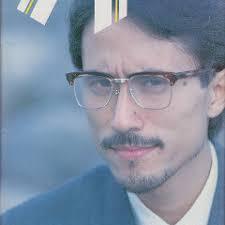 The Groove
Saturday January 28th, 2023 with Elorious Cain
YUKIHIRO TAKAHASHI ( June 6, 1952 – January 11, 2023)
YUKIHIRO TAKAHASHI was an experimentalist drummer from Japan. He began working with unique Japanese Rock bands like the SADISTIC MIKA BAND. When the SADISTIC MIKA BAND disbanded in 1977, TAKAHASHI started working with HARUOMI HOSONO. In 1978, TAKAHASHI and HOSONO would join together with RYUICHI SAKAMOTO to form the YELLOW MAGIC ORCHESTRA (YMO for short). YELLOW MAGIC ORCHESTRA was started as an ELECTRONIC DISCO project that became so intensely popular that the three remained as a group, releasing 12 original albums and various live recordings and remix packages, selling millions of units. They have often been ranked alongside the Germany's KRAFTWERK as pioneers in electronic music. That is for good reasons! Compositions on the first YELLOW MAGIC ORCESTRA album like "Computer Game" helped inspire American producers to create the new disco genre called ELECTRO. Early HIP HOP and ELECTRO deejays in the New York area were mixing YMO's "Computer Game" (from 1978) with current selections in the early 1980's. AFRIKA BAMBAATAA's "Death Mix — Live!!!" from 1983 is a classic example. Their use of synthesizers, samplers, sequencers, drum machines, computers, and digital recording technology is legendary. They produced a sound that is considered to effectively anticipate the explosion of ELECTRONIC MUSIC in future decades. Many sources credit them with playing a major role in influencing the development of several other genres apart from ELECTRO like ACID HOUSE, SYNTHPOP, J-POP, E.B.M., INDUSTRIAL, BREAKS, AMBIENT and TECHNO. Like KRAFTWERK, SPACE ART, and BLACK DEVIL they offered ELECTRONIC DISCO void of saccharine expressions polluting much of the DISCO in the late 1970's. Y.M.O. would continue to musically and thematically push the envelope in their various albums. YELLOW MAGIC ORCHESTRA was also among the first acts to employ in live shows devices like the Roland TR-808 Rhythm Composer and the Moog II-C synthesizer combined with conventional instruments. After the YELLOW MAGIC ORCHESTRA broke up in 1984, TAKAHASHI would release many solo efforts and work with bands like THE BEATNIKS and METAFIVE. We included some examples, after we hit you with the whole initial YELLOW MAGIC ORCESTRA album and other amazing YMO material. We will start with one track from SADISTIC MIKA BAND.
MADA MADA SAMBA
SADISTIC MIKA BAND - HOT! MENU (LP) - HARVEST
COPUTER GAME "THEME FROM THE CIRCUS"
YELLOW MAGIC ORCHESTRA - YELLOW MAGIC ORCHESTR (LP) - HORIZON
FIRECRACKER
YELLOW MAGIC ORCHESTRA - YELLOW MAGIC ORCHESTRA (LP) - HORIZON
SIMOON
YELLOW MAGIC ORCHESTRA - YELLOW MAGIC ORCHESTRA (LP) - HORIZON
COSMIC SURFIN'
YELLOW MAGIC ORCHESTRA - YELLOW MAGIC ORCHESTRA (LP) - HORIZON
COMPUTER GAME "THEME FROM THE INVADER"
YELLOW MAGIC ORCHESTRA - YELLOW MAGIC ORCHESTRA (LP) - HORIZON
TONG POO
YELLOW MAGIC ORCHESTRA - YELLOW MAGIC ORCHESTRA (LP) - HORIZON
LA FEMME CHINOISE
YELLOW MAGIC ORCHESTRA - YELLOW MAGIC ORCHESTRA (LP) - HORIZON
BRIDGE OVER TROUBLED MUSIC
YELLOW MAGIC ORCHESTRA - YELLOW MAGIC ORCHESTRA (LP) - HORIZON
MAD PIERROT
YELLOW MAGIC ORCHESTRA - YELLOW MAGIC ORCHESTRA (LP) - HORIZON
ACROBAT
YELLOW MAGIC ORCHESTRA - YELLOW MAGIC ORCHESTRA (LP) - HORIZON
TECHNOPOLIS
YELLOW MAGIC ORCHESTRA - SOLID STATE SURVIVOR (LP) - ALFA
ABSOLUTE EGO DANCE
YELLOW MAGIC ORCHESTRA - SOLID STATE SURVIVOR (LP) - ALFA
RYDEEN
YELLOW MAGIC ORCHESTRA - SOLID STATE SURVIVOR (LP) - ALFA
PURE JAM
YELLOW MAGIC ORCHESTRA - TECHNODELIC (LP) - ALFA
CITIZENS OF SCIENCE
YELLOW MAGIC ORCHESTRA - X∞MULTIPLIES (LP) - A&M
NEUE TANZ
YELLOW MAGIC ORCHESTRA - TECHNODELIC (LP) - ALFA
TIGHTEN UP (LONG VERSION)
YMO - 12" - A&M
KAI-KOH
YMO - NAUGHTY BOYS (INSTRUMENTAL) LP - ALFA
POCKETFUL OF RAINBOWS (ENGLISH VERSION)
YMO - TECHNODON (2LP) - UNIVERSAL MUSIC GROUP
PERSPECTIVE
YMO - SERVICE (LP) - PICK UP
BE A SUPERMAN
YMO - TECHNODON (2LP) - UNIVERSAL MUSIC GROUP
MIRRORS
THE BEATNIKS - EXITENTIALISM (LP) - PLEXUS
25,000 RPMS
THE BEATNIKS - M.R.I. MUSICAL RESONANCE IMAGING (CD) - MULTIPLEX
MUSICAL CHAIRS
METAFIVE - METAHALF (EP) - WARNER MUSIC JAPAN
RADIO (META VERSION)
METAFIVE - META (2LP) - WARNER MUSIC JAPAN
GLASS
YUKIHIRO TAKAHASHI - NEUROMANTIC (LP) - EPIC/ALFA