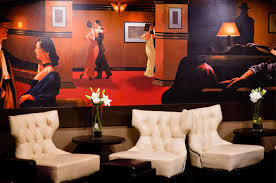 The Groove
Saturday September 4th, 2021 with Elorious Cain
She smells expensive cologne as he leans over to say "I'd like to buy you a drink" before he picks her up and delivers her to a living hell... (repeat broadcast)* March 11th, 2017
... Meanwhile a smartly dressed couple dance cheek-to-cheek, both married to others, living a life of lies and secrets. At the other end of the bar a man quietly sips on another scotch while he thinks about how in the world is going to tell his wife and family that he has lost his job weeks ago....
classroom ambience
(various) - -
DEFINE MUSIC
ROB SWIFT - PRESENTS SOULFUL FRUIT (2LP) - STONE THROW
LAYING THE TRAP
CHARLES BERNSTEIN - GATOR (ORIGINAL MOTION PICTURE SOUNDTRACK) LP - - UNITED ARTISTS
THE TENSE SCENE
ALAN HAWSHAW - DUSTY FINGERS VOLUME 8 (LP) - STRICTLY BREAKS
CHILDREN OF THE NIGHT
HYSEAR DON WALKER - COMPLETE EXPRESSIONS (VOL. 2) LP - BRUNSWICK
TRYING HARD TO LOOK INSIDE
WATERS - WATERS (LP) - BLUE NOTE
RIPPED OPEN BY METAL EXPLOSIONS
GALT MACDERMOT'S FIRST NATURAL HAIR BAND - GALT MACDERMOT'S FIRST NATURAL HAIR BAND (LP) - UNITED ARTISTS
SOLSTICE
BRIAN BENNETT - VOYAGE (A JOURNEY INTO DISCOID FUNK) LP - DJM
BASEMENT JAZZ
ED WIZARD & DISCO DOUBLE DEE - MUSHROOM JAZZ 8 (LP) - MUSHROOM JAZZ
ALGEBRIQUE
SHOCHE - DUSTY FINGERS VOLUME 5 (LP) - STRICTLY BREAKS
NIGHT LIGHT
PH-WERT - MUSHROOM JAZZ 8 (LP) - MUSHROOM JAZZ
EST-CE UNE GOPHER PARTY BABY?
ALEX GOPHER - EST-CE UNE GOPHER PARTY BABY? (EP) - DISQUES SOLID
IN NECESSITY
DALY-WILSON BIG BAND featuring KERRIE BIDDELL - THE EXCITING DALY-WILSON BIG BAND (LP) - FESTIVAL
JOKER (WHERE DO YOU COME FROM)
JAMES REESE and THE PROGRESSIONS - 7" - NAJMA
SAGITTARIUS BLACK
TIMOTHY MCNEALY - 7" - SHAWN
DIRTY DRUGS
H.THIEME - THEMES IN BEAT (LP) - HARMONIC
CRISES
GROOVE COLLECTIVE - DECLASSIFIED VINYL SAMPLER NO.2 (EP) - LIQUID SOUND LOUNGE
SOUL FREEDOM
RAY & HIS COURT - RAY & HIS COURT (LP) - SOUND TRIANGLE
BLACK OUT
WESS & THE AIREDALES - SUPERWESS (LP) - DURIUM
KICK BACK
BUENA VISTAS - GET YA SOME (LP) - BASELINE
LET'S GO (IT'S SUMMERTIME)
JAMES REESE and THE PROGRESSIONS - 7" - NAJMA
MANHATTAN SCORE
MANHATTAN SCORE MANHATTAN TRIO and THE SYLVETS - 7" - EGG
STONE FOLK
THE ADVANCEMENT - THE ADVANCEMENT (LP) - PHILIPS
TURN AROUND
JEAN-CLAUDE PETIT - JEAN-CLAUDE PETIT (LP) - CHARLES TALAR
LOVE SOUNDS
INTIMATE STRANGERS - 7" - ALASKA
SEXOPOLIS
JEAN PIERRE MIROUZE - LE MARIAGE COLLECTIF (7") - DISC'AZ
LA OFRENDA
ZUMAQUE - COLOMBIA CARIBE (LP) - DISCOS FONOSEMA
NO BAR DO SAMBA
ZUCO 103 - 7" - ZIRIGUIBOOM
FASTNESS
TULLIO DE PISCOPO - 7" - ANALOGY
GANG TRAIN
BERNARD ESTARDY - CLAVIERS (LP) - TELE MUSIC
ACTIVITY AND SCALES
THE FOCUS GROUP - SKETCHES AND SPELLS (LP) - GHOST BOX
FUAD RAMSES
TIPSY - TRIP TEASE - THE SEDUCTIVE SOUNDS OF TIPSY (2LP) - ASPHODEL
SOME PEOPLE
GROOVE COLLECTIVE - DECLASSIFIED VINYL SAMPLER NO.2 (EP) - LIQUID SOUND LOUNGE
THE CROW
DJ FOOD - KALEIDOSCOPE (2LP) - NINJA TUNE
OPEN SPACE
PIERO UMILIANI - TO-DAY'S SOUND (2LP) - LIUTO
M18 (SHAKE IN THE DISCO)
RIZ ORTOLANI - COSI DOLCE... COSI PERVERSA (LP) - CINEDELIC/HEXACORD