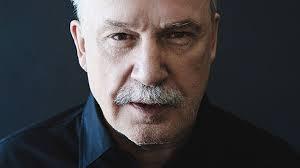 The Groove
Saturday April 10th, 2021 with Elorious Cain
GIORGIO (PART 1) (repeat broadcast)* Aug. 4th, 2018
On September 21, 2018, GIORGIO MORODER appeared at the Neon disco in Montreal! To celebrate that important event we presented a three part series spotlighting the music and productions of GIORGIO. By popular demand we are rebroadcasting the three part series. We begin here with some of his music and productions from 1966 to 1974! Certain sources have suggested that the colossal success and influence of "Love To Love You Baby" featuring DONNA SUMMER in 1975 was something of a fluke or a matter of luck. It was actually the work of masters. The truth is that long before GIORGIO MORDER and PETE BELLOTE recorded it, GIORGIO had already produced and recorded a wealth of amazing music with MICHAEL HOLM, RICKY SHANE and a list of other remarkable artists. Many of those recordings had already been heard and consumed in discos throughout the world. This show gives you a sample. For specifics check out the original playlist:
https://cod.ckcufm.com/programs/131/38671.html
There are no tracks in this playlist.