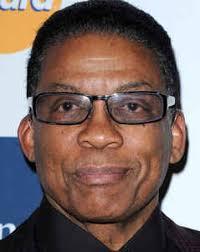 The Groove
Saturday June 30th, 2018 with Elorious Cain
YOU CAN NOT MISS HERBIE HANCOCK TONIGHT!!
The amazing JAZZ musician HERBIE HANCOCK is appearing at the OTTAWA JAZZ FESTIVAL tonight. You can not miss it. HERBIE HANCOCK has recorded countless JAZZ records and numerous DISCO recordings ranging from JAZZ FUNK, AMERICAN DISCO, FUNK, FREESTYLE ELECTRO to LOUNGE. His collaboration with MATERIAL in the production of FREESTYLE ELECTRO like that of the 1983 classic "Rock It" changed the whole medium. The effects of which are still profoundly influencing popular music today!
CHAMELEON
HERBIE HANCOCK - 12" - CBS
GOOD QUESTION
HERBIE HANCOCK - SUNLIGHT (LP) - COLUMBIA
SPIDER
HERBIE HANCOCK - SECRETS (LP) - COLUMBIA
WIGGLE WAGGLE
HERBIE HANCOCK - FLOOD (2LP) - SPEAKERS CORNER
SPANK-A-LEE
HERBIE HANCOCK - THRUST (LP) - COLUMBIA
MOTOR MOUTH
HERBIE HANCOCK - LITE ME UP (LP) - CBS
READY OR NOT (DJ VAS REWORK)
HERBIE HANCOCK - DJ VAS ‎– RE-EDIT & MORE VOL 2 (10") - EDR
KNEE DEEP
HERBIE HANCOCK - FEETS DON'T FAIL ME NOW (LP) - COLUMBIA
STARS IN YOUR EYES
HERBIE HANCOCK - 12" - COLUMBIA
I THOUGHT IT WAS YOU
HERBIE HANCOCK - DIRECTSTEP (LP) - CBS/SONY
SATURDAY NIGHT (SPECIAL DISCO REMIX)
HERBIE HANCOCK - 12" - COLUMBIA
TELL EVERBODY
HERBIE HANCOCK - 12" - CBS
THIS IS ROB SWIFT
HERBIE HANCOCK - FUTURE 2 FUTURE (2LP) - TRANSPARENT MUSIC
OBSESSION
HERBIE HANCOCK - PERFECT MACHINE (LP) - CBS
MEGA MIX
HERBIE HANCOCK - 12" - COLUMBIA
ROCK IT
HERBIE HANCOCK - 12" - COLUMBIA
DIS IS DA DRUM
HERBIE HANCOCK - DIS IS DA DRUM (CD) - MERCURY
SHOOZ
HERBIE HANCOCK - DIS IS DA DRUM (CD) - MERCURY
IMAGINE INTO
HERBIE HANCOCK - THE IMAGINE PROJECT (2LP) - SONY MUSIC
IMAGINE
HERBIE HANCOCK - THE IMAGINE PROJECT (2LP) - SONY MUSIC
KEBERO PART 1
HERBIE HANCOCK - FUTURE 2 FUTURE (2LP) - TRANSPARENT MUSIC
KEBERO PART 2
HERBIE HANCOCK - FUTURE 2 FUTURE (2LP) - TRANSPARENT MUSIC