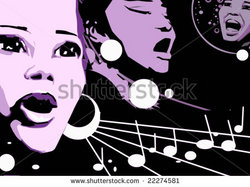 The Groove
Saturday November 28th, 2015 with ELORIOUS CAIN
Pete's request: DYNAMIC FEMALE VOCALISTS IN DISCO
By special request we are featuring some of the amazing female vocalists that have given so much to disco musics. Time restrictions prevent us from providing written preambles about each and every singer. Some are included. Enjoy! Bare in mind this is not a complete list. Such a selection is obviously highly subjective.
RANDY CRAWFORD
(American Jazz singer Randy Crawford enchanted clubgoers when she recorded the sophisticated "Street Life" with the legendary CRUSADERS in 1979.)
STREET LIFE
THE CRUSADERS - youtube
SOMEBODY ELSE'S GUY
JOCELYN BROWN - 12" - VINYL DREAMS
YOUNG HEARTS RUN FREE
CANDI STATON - youtube
TINA CHARLES
(With the help of master producer SU BIDDU, British singer Tina Charles rose to international fame with the compelling "I Love To Love (But My Baby Loves To Dance)" in 1976. Her vocals had already contributed to a comparable level of popularity with 5000 VOLTS and the song "I'm On Fire" in 1975.)
I LOVE TO LOVE
TINA CHARLES - I LOVE TO LOVE (LP) - COLUMBIA
I'M ON FIRE
5000 VOLTS - youtube
NAZIA HASSAN
(More than a billion people were stunned and devastated by the untimely death of Pakistani lawyer, social activist and singer NAZIA HASSAN in 2000. (Again)with the help of master producer SU BIDDU; Nazia's distinctive voice was heard in various Disco hits, starting with "Disco Deewane" in 1981. Her influence on Indian popular music is still being felt.)
DISCO DEEWANE
NAZIA HASSAN - youtube
BOOM BOOM
NAZIA HASSAN - youtube
SARAH MCLACHLAN
(Canadian singer and songwriter Sarah Mclachlan had already become a massive international sensation before she recorded Silence with Delirium. Still more than a decade later it is considered to be a timeless TRANCE classic!)
SILENCE
DELIRIUM featuring SARAH MCLACHLAN - 12" - NETWORK

XAVERIA GOLD
(Hailing from Chicago's WBMX-FM, Xaveria Gold provided vocals in a series of HOUSE records that included the international sensation - RALPHE ROSARIO's "You Used To Hold Me". Millions around the world were seduced and intrigued by her tortured and impassioned interpretation! )
YOU USED TO HOLD ME
RALPHIE ROSARIO featuring XAVIER GOLD - 12" - HOT MIX 5
CORY DAYE
(Even after the demise of DR. BUZZARD'S ORIGINAL SAVANNAH BAND and AURAL EXCITERS, Bronx born singer CORY DAYE enjoyed a successful solo career. All the same, her distinctive and airy voice is best associated with the internationally successful 1976 hit "Cherchez la Femme" with DR. BUZZARD'S ORIGINAL SAVANNAH BAND.)
CHERCHEZ LA FEMME
DR. BUZZARD'S ORIGINAL SAVANNAH BAND - DR. BUZZARD'S ORIGINAL SAVANNAH BAND (LP) - RCA
LUCIE EYENGA
(Identified by some as the first "Queen of Disco", Congolese singer Lucie Eyenga was signed to the famous Opika label in 1954 at the age of 20. Between 1954 and 1960 she sang in a variety of CONGOLESE RUMBA trans african sensations either as a solo artist or with AFRICAN JAZZ or ORCHESTRA ROCK-A-MAMBO. "Brigitte"; recorded with the latter, is a classic example:)
BRIGITTE
LUCIE EYENGA - youtube
ESTHER PHILLIPS
(Not usually connected with DISCO, American Soul singer Esther Phillips encountered her biggest success with a Disco version of Dinah Washington's "What a Diff'rence a Day Makes" in 1975.)
WHAT A DIFF'RENCE A DAY MAKES.
ESTHER PHILLIPS - W.BECK (LP)
TURN THE BEAT AROUND
VICKY SUE ROBINSON - youtube
LOLEATTA HOLLOWAY
(Like many of her contemporaries, Loleatta started singing GOSPEL, then SOUL before graduating to AMERICAN DISCO. She was an amazing vocalist of awesome inner strength and scope - so effectively shown with "Hit And Run",
VERTIGO/RELIGHT MY FIRE
DAN HARTMAN featuring LOLEATTA HOLLOWAY - youtube
HIT AND RUN
LOLEATTA HOLLOWAY - SALSOUL 20TH ANNIVERSARY (4LPBOX) - SALSOUL
RIDE ON TIME
BLACK BOX - youtube
MISS BROADWAY
BELLE EPOQUE - BELLE EPOQUE (LP) - CARRERE
5353456
RAFFAELLA CARRA - youtube
FAR L'AMORE (CLUB MIX)
BOB SINCLAR featuring RAFFAELLA CARRA - youtube
IT'S IN HIS KISS
LINDA LEWIS - 7" - ARISTA
LOVE TO LOVE YOU BABY
DONNA SUMMER - youtube