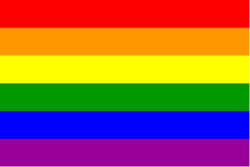 The Groove
Saturday August 23rd, 2014 with ELORIOUS CAIN
ORIGINAL UNDERGROUND ACRONYM : H.O.U.S.E. = Homosexuals Of Unusual Sexual Experiences!
Long before Frankie Knuckles played in the Wharehouse there was an underground movement in the streets of Chicago with it's own secret acronym directly tied to the struggle of the Gay community. As H.O.U.S.E. grew into a bold new disco counterculture, other mythology about it became quietly acceptable to the originals from the beginning. They knew how it really all started. It seems only fitting to play Gay House Music for Ottawa's Pride Week.
SAMBACA
ALIEN ALIEN - youtube
EL CHARRO (ALIEN ALIEN NO HAY NADA REMIX)
AJELLO - youtube
WHATCHA DOIN' TO ME
BRIAN KENT - youtube
RHYTHM IS MY BITCH
KEVIN AVIANCE - youtube
THE WAY YOU LOVE ME
COLTON FORD - youtube
CUNTY (THE FEELING)
KEVIN AVIANCE - youtube
ARABIAN HORSE
GUS GUS - 12" - KOMPAKT
I CAN'T YOU OFF MY MIND
JASON WALKER - youtube
I AM WHO I AM (FABRIZIO MAMMARELLA REMIX)
THE ELRIKS - youtube
DIN DA DA
KEVIN AVIANCE - youtube
DIDN'T I KNOW [DIVAS TO THE DANCEFLOOR... PLEASE] (D.C. Vs. JUNIOR VASQUEZ MIX)
E.G. FULLALOVE - 12" - EMOTIVE
GET YOUR HANDS OFF MY MAN (SOUND FACTORY MIX)
JUNIOR VASQUEZ - 12" - TRIBAL AMERICA
X (SOUND FACTORY MIX)
JUNIOR VASQUEZ - 12" - TRIBAL AMERICA
OFFICER WHERE'S YOUR BROTHER? (GET HER!)
MOREL'S GROOVES PART 8 - 12" - STRICTLY RHYTHM
WTF (WIDE BOYS EXPLICIT CLUB MIX)
MATT ZARLEY - youtube
GIVE IT UP (TONY MORAN MIX)
KEVIN AVIANCE - youtube
FEEL IT
THE TAMPERER featuring MAYA - youtube
SOME LOVIN'
MURK vs KRISTINE W. - youtube
SHINNY DISCO BALL (EXTENDED VERSION)
WHO DA FUNK - youtube
AUTO PORNO (DJ CHUS & CEBALLOS MIX)
FINGER FEST INC. - 12" - YOSHITOSI RECORDINGS
FLY AGAIN (SCUMFROG CLUB MIX)
KRISTINE W - youtube
RESPECT TO THE ELEMENTS (REMIX)
ANDREA T. MENDOZA - youtube
TAKE IT LIKE A MAN (TONY MORAN DESTINATION CLUB MIX)
CHER - youtube