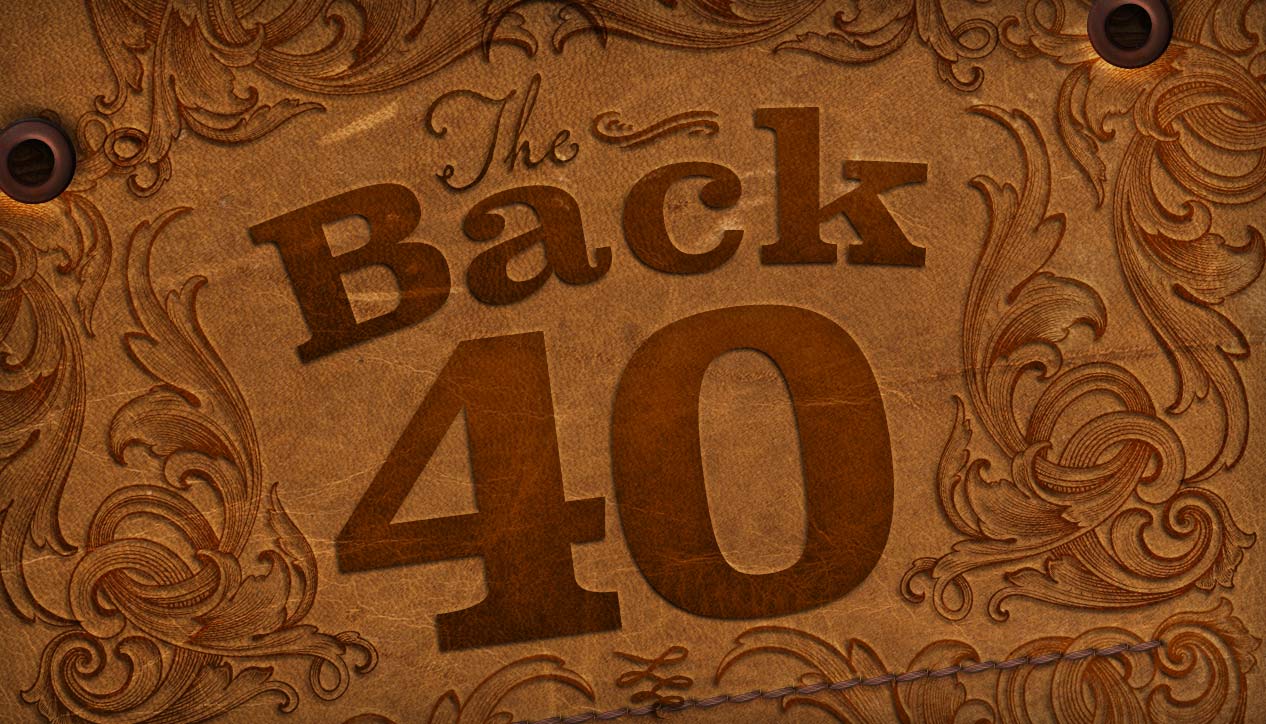 The Back 40
Saturday August 4th, 2018 with Retro Renny
A blast from the past with Western Swing, Honky Tonk & the Hillbilly Boogie, with a few surprises thrown in for good measure.
Hot Hamburger
LEE SLAUGHTERS & THE CUMBERLAND PLAYBOYS - Grand Daddy's Rockin' Vol. 3 - '59 Jay Records/'92 Legend Records
Hamburger Hop
JOHNNY HICKS & HIS TROUBADOURS - Hillbilly Boogie! - '50 Columbia Records/'94 Legacy/Columbia/Sony Music Entertainment Inc.
Eat Steak
REVEREND HORTON HEAT - Smoke 'em If You Got 'em - '90 Sub Pop Records
Hot Dog
RAY CAMPI - The Eager Beaver Boy / Rockabilly Lives - '75 Rollin' Rock Records/'90 Bear Family Records
Truck Drivin' Jack
LLOYD HOWELL & THE BRITE STARS - Country Hicks Vol. 4 - '67 Hi-Q Records/'97 Barklog Records
High Geared Daddy
HOMER & JETHRO - Barefoot Ballads - '57 RCA Records/'?? Stetson Records
TV Commercials
DON BOWDEN - Country Hicks Vol. 3 - unknown year, label/'96 Barklog Records
Chew Tobacco Rag
SPADE COOLEY - Swinging The Devil's Dream - '50 Decca Records/'85, Charly Records
Okee Doaks
ROY HALL & HIS COHUTTA MOUNTAIN BOYS - Dirty Boogie: The Fortune Records Story - '51 Fortune Records/'14, One Day Music/Not Now Music
Rootie Tootie
PAUL HOWARD & HIS COTTON PICKERS - Hillbilly Bop, Boogie & The Honky Tonk Blues Vol.1 1948-1950 - '47 Columbia Records/'05, Jasmine Records
Foggy River
MOON MULLICAN - All Time Greatest Hits - '47/'55/'88 King Records
Won't You Ride In My Little Red Wagon
HANK PENNY - King Of Hillbilly Bebop - '46 King Records/'03 Proper Records
One Wheel Draggin'
LOYD WEAVER - Hillbilly Bop, Boogie & The Honky Tonk Blues Vol. 2 1951-1953 - '52 Coral Records/'05 Jasmine Records
Play It Cool Man, Play It Cool
GEORGE JONES - Hillbilly Bop, Boogie & The Honky Tonk Blues Vol. 3 1954-1955 - '54 Starday Records/'08 Jasmine Records
Cow Cow Boogie
MERRILL MOORE - Boogie My Blues Away - '55 Capitol Records/'90 Bear Family Records
Help Me Lose The Boogie Woogie Blues
BOBBY SOOTS - Hillbilly Bop, Boogie & The Honky Tonk Blues Vol. 2 1951-1953 - '51 Mercury Records/'05 Jasmine Records
Knee Deep In The Blues
MARTY ROBBINS - Rock'n Roll'n Robbins - '56 Columbia Records/'91 Bear Family Records
Hot Dog! That Made Him Mad
WANDA JACKSON - Rockin' In The Country: The Best Of Wanda Jackson - '56/'90 Capitol Records/Rhino Records
Sudbury Saturday Night
STOMPIN' TOM CONNORS - Bud The Spud - '69 Dominion Records/'?? Capitol Records

The Dog Team
ETULU ETIDLOUIE - Today's Thoughts - '8? CBC Northern Broadcast Service Recording