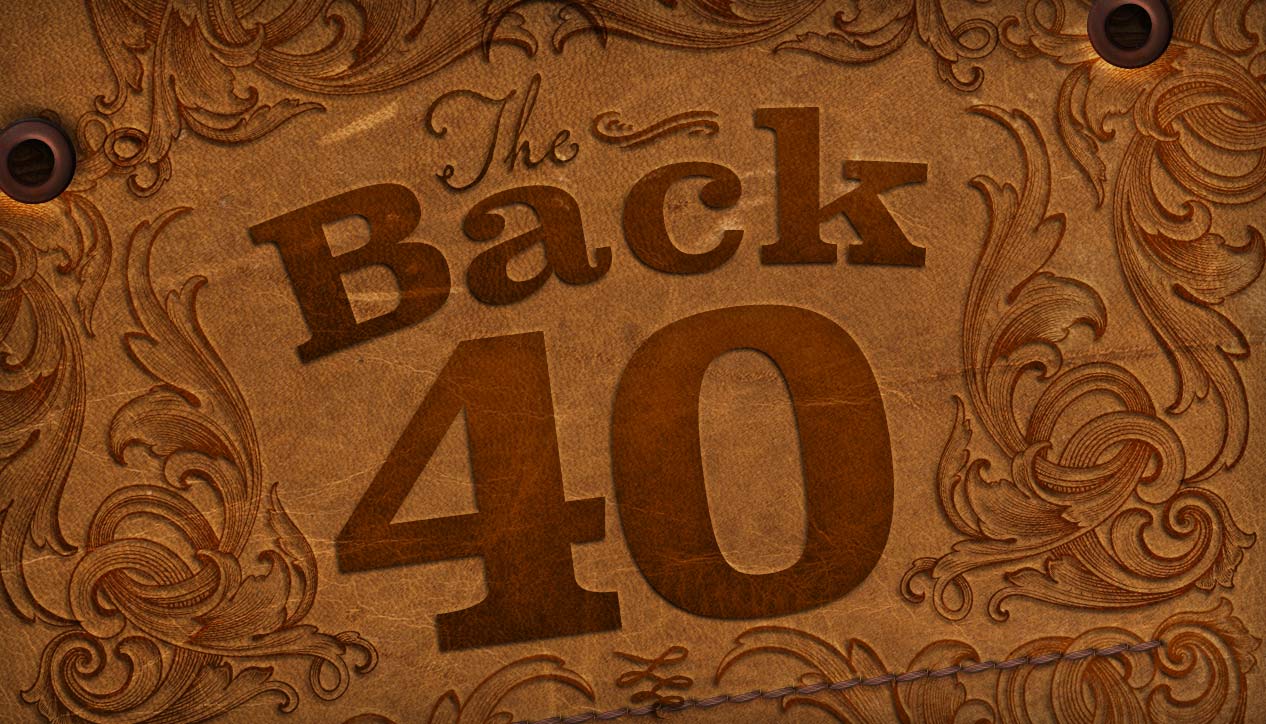 The Back 40
Saturday July 15th, 2017 with Retro Renny
Retro Renny's rural romp featuring some more hillbilly boogie, a hot rod trilogy, Homer & Jethro, 3 Hanks and an Ernest.
Some country boogie from the Forties to the alt-country from the Nineties. C&W performers including Hank Williams, Ernest Tubb, The Delmore Bros, Hank Williams III, Corb Lund, Junior Brown and more. It's going to be a foot stompin', thigh slappin', high steppin' good time.
Hillbilly Boogie
THE DELMORE BROTHERS - Hillbilly Boogie - '46 King Records/'12 Proper Records
Guitar Boogie
ARTHUR SMITH'S HOT QUINTET a.k.a. THE RAMBLER TRIO a.k.a. ARTHUR "GUITAR BOOGIE" SMITH & HIS CRACKER-JACKS - Here Comes The Boogie Man - '45 Super Disc Records/'48 MGM Records/'00, Jasmine Records
Dirty Boogie
ROY HALL & HIS COHUTTA MOUNTAIN BOYS - Dirty Boogie: The Fortune Records Story - '49 Fortune Records/'14 One Day Music
The Tattooed Lady
SKEETS McDONALD - Dirty Boogie: The Fortune Records Story - '51 Fortune Records/'14 One Day Music
Cigareetes, Whusky & Wild, Wild Women
HOMER AND JETHRO - Barefoot Ballads - '57 RCA Victor Records/'80s Stetson Records
Cash On The Barrelhead
THE LOUVIN BROTHERS - A Capitol Rockabilly Party (Part 1) - '61 Capitol Records/'99 Disky Communications
Hot Rod Race 2
JIM & JESSE - Y'All Come: The Essential Jim & Jesse - '67 Epic Records/'98 Sony Music Entertainment Corp.
Hot Rod Lincoln
COMMANDER CODY & HIS LOST PLANET AIRMEN - Too Much Fun (originally released on Lost In The Ozone) - '71 Paramount Records/'90 MCA Records
Hot Rod Rocket
CHARLIE RYAN - Wild Men Ride Wild Guitars: Original Rockabilly & Chicken Bop (Vol. 1) - '61 or '62 Challenge Records, unissued/'90 Hollowbody Music/Sundazed Music
Lust For Life
THE BAD LIVERS - Lust For Life 45 - '91 Fist Puppet Records
Nighttime Ramblin' Man
HANK WILLIAMS III - Lovesick, Broke & Driftin' - '02 Curb Records
I Think Hank Woulda Done It This Way
THE BLUE CHIEFTAINS - Rig Rock Jukebox - '92 Diesel Only Records
Rockabilly Yodel
ROC LaRUE & THE 3 PALS - Rockin' In The Farmhouse: Original Rockabilly & Chicken Bop (Vol. 2) - '57 Roulette Records/'92 Hollowbody Music/Sundazed Music
Cows Around
CORB LUND - Cabin Fever - '12 New West Records

Won't You Ride In My Little Red Wagon
HARDROCK GUNTER with THE DALHART IMPERIALS - Straight Outta Boone County - '97 Bloodshot Records
My Baby Don't Dance To Nothing But Ernest Tubb
JUNIOR BROWN - 12 Shades Of Brown - '93 Curb Records
Drivin' Nails In My Coffin
ERNEST TUBB - Ernest Tubb Vol. 1: 1942-1949 - \ '46 Decca Records/'95 Castle Communications
Move It On Over
HANK WILLIAMS - Hank Williams: The Original Singles Collection - '47 M-G-M Records/'90 PolyGram Records
Portico Beans
HANK DAVIS - Stompin' At The Dead Moose - '79 Ducktail Records