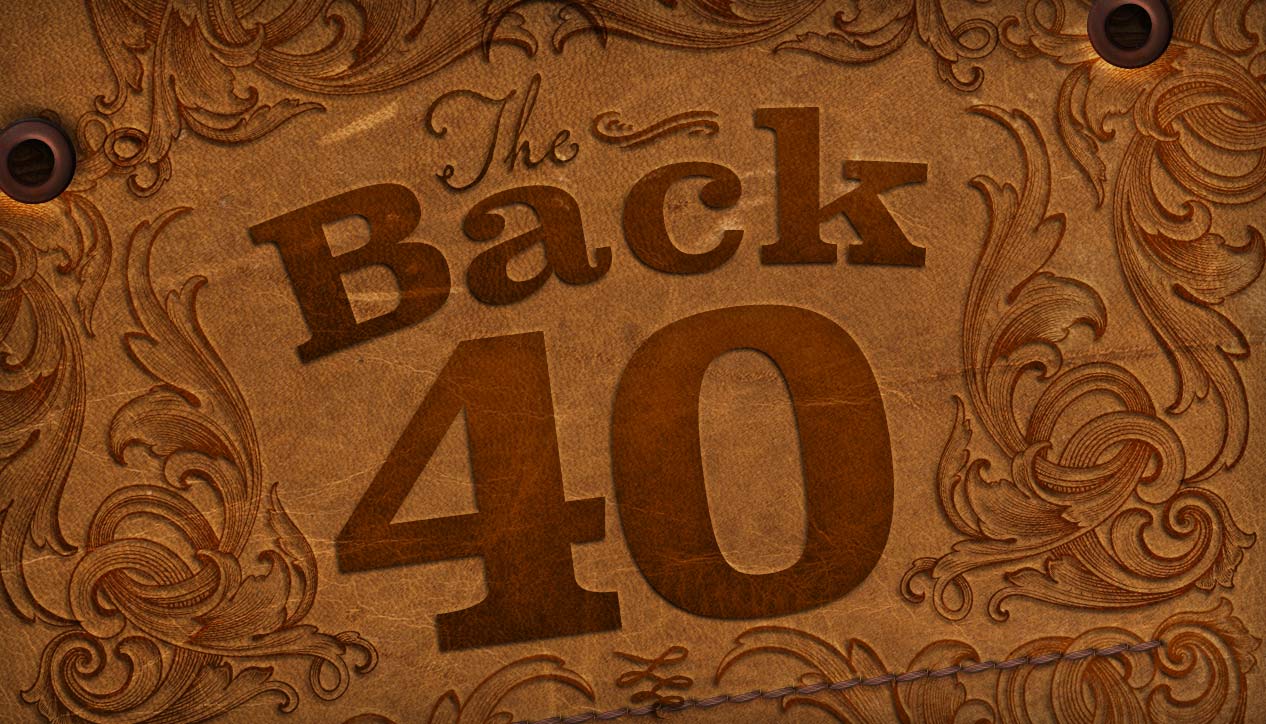 The Back 40
Saturday February 13th, 2016 with Ray Harris and Tonya Price
Live music from Maple Hill
You can find out more about Maple Hill at:
www.maplehillbluegrass.com
Pressed Bluegrass Mondays:
http://www.maplehillbluegrass.com/bluegrass-mondays-at-pressed.html
Bulletin Board: The John Allaire Show: We've kicked off the new year with some amazing shows! Here's who's coming up: All shows are 3pm-5pm every Saturday at Quinn's, 1070 Bank St. in the Glebe · This afternoon Feb 6- Kim And Frank Koren (Hamilton) · Feb 13 - Jeff Hagerman · Feb 20 - Jason Andersson (from Cooper MacLaren) · Feb 27- Lynn Jackson (Kitchener) · Mar 5 - Shawn Tavenier (from Silver Creek) · Mar 12 - Tony D (JUNO Award winner from MonkeyJunk) · Mar 19 - Ray Harris · Mar 26 - Steve Marriner (JUNO Award winner from MonkeyJunk) · Apr 2 - Pat Moore · Apr 9 - Ken Workman · Apr 16 - RW Haller (from Life Size Men) · Apr 23 - Ryan Cook (from Nova Scotia) · Apr 30 - Murray Kinsley (Maple Blues Award Winner) · May 7 - Annual open jam · May 14 Terry McLeish IRENE'S PUB (885 Bank Street in the Glebe) · Sat. Feb. 13, 9:30 p.m. - Ball and Chain & the Wreckers - Irene's Pub; · Sunday March 20th at 8 p.m. - Celebration of Life - Remembering Ron Hynes: 1950-2015; · Featuring: Missy Burgess - Arthur McGregor, Jill Zmud, Lynne Hanson, Anders Drerup Graham Lindsay, Ian Tamblyn and Neville Wells; and MC - Ron Moores; · Cover -$25; net proceeds to Ron's estate. Remembering Ron Hynes at Hughs Room Toronto · On Sunday, February 21, 2016 8pm -
www.hughsroom.com
· Featuring: · Russell decarle - Steve Briggs - Barry Canning - Rebecca De La Cour (Hynes) - Julian Taylor, Joel Hynes - Rebecca Campbell - Nancy White - Matthew Hornell; Master of Cermonies - Andrew Younghusband VALLEY GRASS NEWS Coming to the Montgomery Legion on Kent Street below Somerset: • February 22 - Winterlude Concert …Bluegrass Junction & Lynn Hill Junction • March 14 - David Parmley and Cardinal Tradition with County Road 44 • April 18 - Dale Ann Bradley with Maple Hill N.B. Tickets have been lowered to $20! PAT MOORE MUSIC • Saturday March 5 - Pat Moore Trio (with Pat McLaughlin and Ann Downey) at The Branch, Kemptville Ont. 9pm $10. BLUEGRASS AT PRESSED AT 750 GLADSTONE STREET FROM 8-10 PM · Feb. 8 Aiken & Beggs and The String Masons · Closed Feb. 15 for Family Day · Monday, March 14 - The Monroe Sisters at Pressed 8pm. $10 · Monday, March 21 - Maple Hill at Pressed with opening act from Saskatchewan, Ellen Froese Kooijenga 8pm. $10 April 1 & 2: 5th. Annual Woodsmoke Bluegrass Jamboree (a non- profit event) · Cornwall, Ontario at the Theatre Room of the NAV Centre (formerly, The Transport Canada Training Institute/TCTI) o Featuring: o Ray Legere; o Darin Parisé and the Stompin' Flyers; o Concession 23; o Dusty Drifters; o Jeff & Jamie Plager (The Plager Boys); o Jim Collette; o County Road 44; o The Woodsmoke House Band o Special Guests Peter Dawson and Marc Roy (Hard Ryde) · Tickets: $50 advance/$60 after March 1st. · More: google Woodsmokebluegrassfestival April 3: Ray Legere & Jim Collette · 2 p.m. at the Spencerville Legion
High on a Mountain Top
The Dusty Drifters - The Dusty Drifters

The Lonesome River
Ralph Stanley and Bob Dylan - Clinch Mountain Country
Hope You Have Learned
Maple Hill - Live in Studio A

Don't Trouble, Trouble
Maple Hill - Live in Studio A

Eight More Miles to Louisville
Maple Hill - Live in Studio A

Sweet Dreams
Maple Hill - Live in Studio A

Real Wet Wood
Old Man Leudecke - Domestic Eccentric

Hey Porter
Johnny Cash and The Earl Scruggs Review - Anniversary Special
John Hardy
Alan Jeffries - Coffee 'til Midnight

Rocky Top
The Dirty Dishes - And Stay Out!