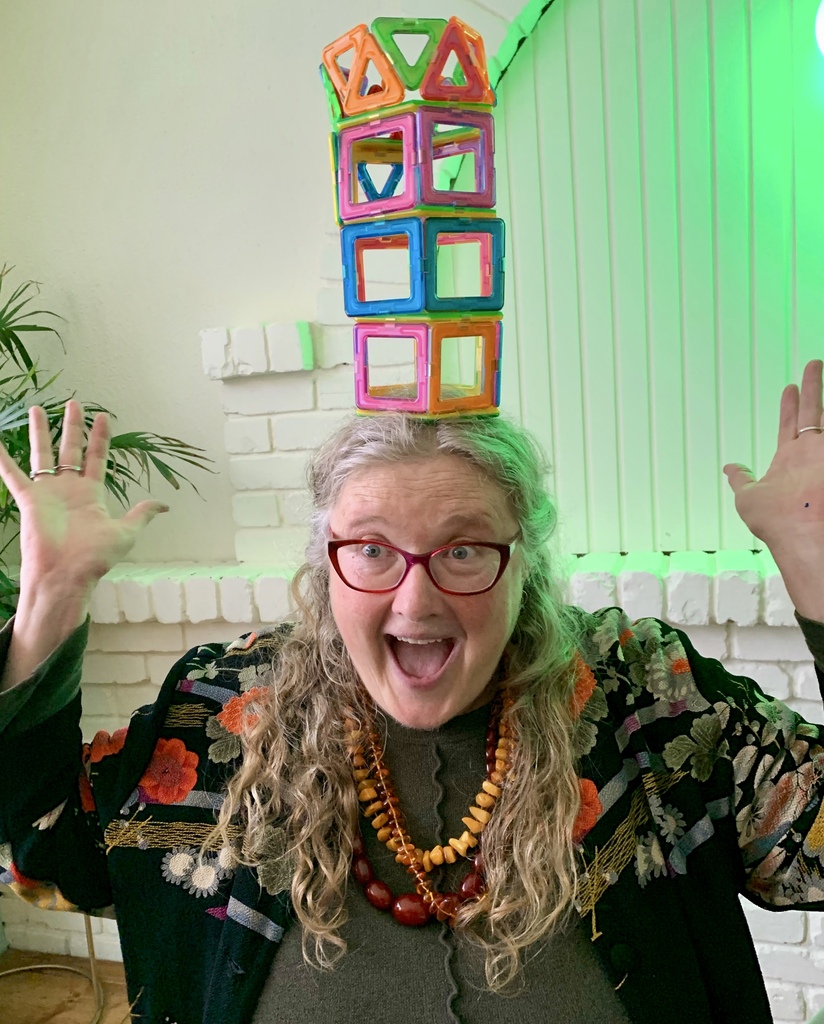 Canadian Spaces
Saturday March 18th, 2023 with Teresa Bandrowska
Almost Spring; time for the Canadian Folk Music Awards.
Old and new Canadian treasures: celebrating Spring and honouring artists up for Canadian Folk Music Awards
Warrior
The Wyrd Sisters - Inside the Dreaming

Strong Woman Song
Women of Wabano - Voices

all the trees are hers
Hawksley Workman - between the beautifuls - Universal

Racing With The Sun
Annabelle Chvostek - Resilience - Borealis

the littlest birds
Be Good Tanyas - Blue Horse - nettwerk

Wasn't Born To Follow
The Sadies - Tremendous Efforts - Bloodshot

Winterlong
Whitehorse - The Road To Massey Hall - Six Shooter

Grand River
Blackie & The Rodeo Kings - O Glory - Warner

The Echoing Green
Greg Brown - Songs of Innocence and of Experience - Red House
Hills of Connemara
Doug McArthur - The Horses of the Sea

See The Sky About To Rain
Neil Young - Live At Massey Hall 1971 - Reprise

Making My Way To You
Jim Cuddy - All In Time - Warner

Ball & Chain and The Wreckers play a MATINEE on this Tuesday *afternoon*, March 21, 1:00 pm to 3:00 pm at Red Bird Live, 1165 Bank Street, Ottawa tickets: www.redbirdlive.ca

Libby and Cal play with Oddeline at Meow! That's Hot, .519 Bank St, Ottawa, on Saturday , 1 April at 20:00
I'm Satisfied With You
Ball and Chain and the Wreckers - Satisfied


The River Flows
Libby and Cal - If You've Given Up On Love Then Let's Call It Something Else


Walk In The Sun
Sue Foley - Walk In the Sun - Antoine's

Red-Winged Blackbird
David Francey - Torn Screen Door - Laker Music

Three Angels
Headstones - One In The Chamber Music

The following are all nominated for Canadian Folk Music Awards, taking place in Vancouver on March 31 - April 2. Check out their website: https://folkawards.ca/nominees/
Ken Whitely, Allison de Groot and Tatiana Hargreaves are up for Traditional Album; Allison and Tatiana also up for Instrumental Group of the year
Long Time Travelling
Ken Whitely - Long Time Travelling


The Banks of the Miramichi
Allison de Groot and Tatiana Hargreaves - Hurricane Clarice - Free Dirt Records


Leaving Came Easy
Shawna Caspi - Hurricane Coming


Shawna Caspi is up for Contemporary Album of the year.
Shawna will be playing with Sarah Hiltz on Sunday, March 19 at 2:00 pm at Westboro Masonic Hall, 430 Churchill Ave. N., Ottawa. Tickets: rasputins.org
John Wort Hannam is up for Contemporary Album, English Songwriter, and Solo Artist of the year. Gordie Crazylegs MacKeeman and Hannah Shira Naiman are up for Children's Album.
Wonderful Things
John Wort Hannam - Long Haul - Cottonwood Records


Accident
Gordie Crazylegs MacKeeman - Folk For Little Folk Vol. 1


Un Jour Dans Sa Cabane
Hannah Shira Naiman - Ca Suffit Pour S'amuser

Michael Bravener and Bluebird, and Kim Beggs are up for Traditional Singer of the year. Barney Bentall and Kyle McKearney are up for Contemporary Singer; Barney is also up for Solo Artist, Kyle is also up for Contemporary Album and Indigenous Songwriter.
Anything
Michael Bravener and Bluebird - Have You Ever Heard the Story

Not A Man Of God
Kim Beggs - Steel and Wool

You're Gonna Make me Lonesome When You Go
Barney Bentall - Cosmic Dreamer


Devil Water
Kyle McKearney - Down Home

Yael Wand is up for English Songwriter and Producer of the year. Quote the Raven is up for Single and Vocal Group of the Year. Les Rats d'Swompe are up for Vocal Group. Over the Moon and The Dead South are up for Ensemble of the year. James Keelaghan is up for Solo Artist, and Cheval is up for New Emerging Artist of the year.
Saltwater Heartwood
Yael Wand - Saltwater Heartwood


Love You Best
Quote The Raven - Can't Hold The Light

Icitte A Soir
Les Rats d'Swompe - Elixir - Les Disques Passeport

John Ware
Over the Moon - Chinook Waltz - Borealis


You Are My Sunshine
The Dead South - Easy Listening For Jerks Part 1 - Six Shooter

Alberta
James Keelaghan - Second Hand


David Lee Roth
Cheval - Singer Songwrecker - Acadian Embassy