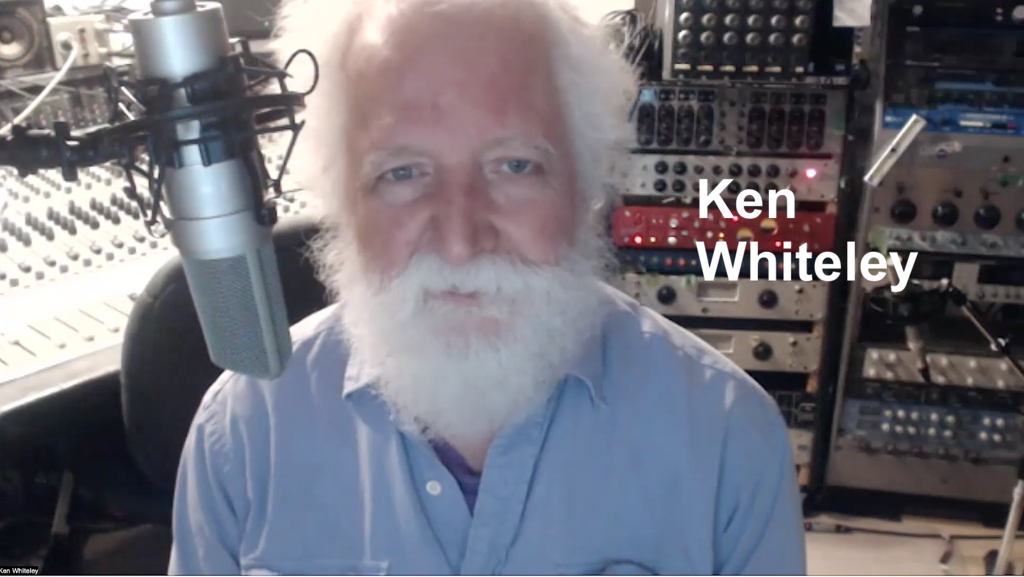 Canadian Spaces
Saturday April 16th, 2022 with Chris White
Ken Whiteley
Hour 5 and 6 of a guided tour by Ken Whiteley through some of the 180 or so albums he has produced over the years.
* Rachel Hauraney Strathcona Park Memorial Bench *
Link to GoFundMe page – https://gofund.me/79c2226e
Goal – $5,0000 to have a commemorative park bench placed in Strathcona Park in Rachel's memory. Any surplus will be directed to charities selected by the Hauraney Family.
Our community mourns the loss of Rachel Hauraney on March 3rd, 2022. Rachel's love of music and theatre caused her to touch the lives of many as an enthusiastic volunteer throughout Ottawa and beyond. As an advocate of those less fortunate, she was always ready to reach out with selfless care and compassion. Rachel was a radiant part of the life of the city, a founding Folk Festival organizer and the host of several CKCU programs -- including a Saturday morning show that she co-hosted with her dad Phil before Chopper came in to host Canadian Spaces back in the day!
Rachel's friends Austin Cooke and Chris Kleinsteuber started a GoFundMe page to raise money to have a commemorative park bench placed in Strathcona Park later this year in her honour. They are working worked with the City of Ottawa Parks Department to situate a bench overlooking the stage with a view of the Rideau River. Rachel spent many hours reading, reflecting and enjoying performances on the stage there.
Ken Whiteley presents Part III (Hours 5 and 6) of a guided tour through some of the 180 or so albums he has produced over the years.
Light This Day
Melisa Devost - Capacity

Through the Wires
Lake of Stew - Sweet As Pie

The Power In Me
Cathy Fink & Marcy Marxer - Changing Channels
Resurrection Day
Kim & Reggie Harris - Resurrection Day
Shalom Rav
Len Udow - Shabbat Shalom

Let's Take a Ride In The Country
Kathy Reid Naiman - Welcome Summer

It's You I Like
Kari Kovick - It's You I Like

Let The River Run
Kim Doolittle - Into the Blue

Hour 2
I'm A Stranger In This Land
Joe Jencks - Forgotten - Recovered Treasures From the Pen of Si Kahn
The Crystal Heart
Joanna Chapman Smith - Elon and the City of Stone

O Mama
Njacko Backo - À Tous Les Enfants De La Terre

Bibliophile
Chris White - Music All Around

Give Thanks
Jesse Palidofsky - Our Better Angels

Link to the video and lyrics for the rewritten version of 'America The Beautiful' mentioned by Ken Whiteley -- written by Jesse Palidofsky and performed by Claire Lynch and Lea Gilmore: https://inwardoutward.org/america-the-beautiful-2020-version/
Apology Not Accepted
Arthur Renwick - .

Gotta Go
Jackie Washington - The Wonderful World of Jackie Washington

Soon My Work Will All Be Done
Ken Whiteley and Davod Azad - .

How Fast Flies Time
Ken Whiteley and the Beulah Band - Ken Whiteley and the Beulah Band

A short tribute to the late Rachel Hauraney. The link to the Strathcona Park memorial bench GoFundMe page is https://gofund.me/79c2226e