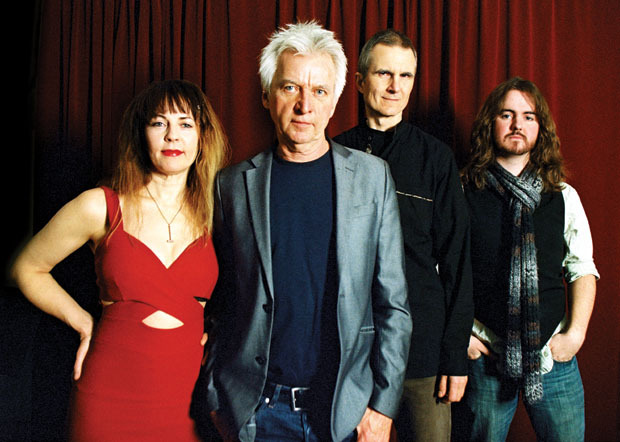 Canadian Spaces
Saturday January 29th, 2022 with Chris White
Don Bray, Jack Pine, John Pippus, Brice Tabish
'40 minutes of uninterrupted folk' will be followed by followed by conversation and music with Don Bray, Jack Pine, John Pippus and Brice Tabish. Based in Vancouver, John and Brice co-produced 'Hermosa Star Family Album', a mix of folk, country folk and blues.
The Longest Road
Stephen Fearing - The Assassin's Apprentice

Lonely Road
David Francey - The Broken Heart of Everything

Girl On A Road
Ferron - Driver

Don't This Road Look Rough And Rocky
The High Bar Gang - .

Water Lily Road
Ian Tamblyn - A Longing for Innocence

Every Road
Burnstick - Kîyânaw

Highway 105
John Allaire - Up Hill... Both Ways

Old Highway
Good Lovelies - Let the Rain Fall

Bless the Road
Anthony Toner - Miles & Weather

Cobblestone Road
Christophe Elie - Bridging Borders

Happy Birthday to Jody Benjamin of Ball & Chain!
Surrender
Ball & Chain - Surrender

Catch Lynn Miles in an online concert this evening at 8:00 pm Eastern at www.sidedooraccess.com
Road
Lynn Miles - Road

Interview with Don Bray and Gareth Auden-Hole (Jack Pine) from Feb. 1, 2020
Thank You My Friend
Don Bray - I Bless the Wounds

Who Am I
Don Bray -

The Rundown
Jack Pine and André Desroches - live in the studio (Feb. 1, 2020)

Mountain Climber
Jack Pine and André Desroches - live in the studio (Feb. 1, 2020)

Interview with John Pippus and Brice Tabish celebrating the upcoming release of Hermosa Star Family Album – see www.johnpippus.com
Two Sides To Every Lie
John Pippus - Hermosa Star Family Album


I've Never Loved
John Pippus - Hermosa Star Family Album


Steady As The Rain
John Pippus - Hermosa Star Family Album


Just A Dance
John Pippus - Hermosa Star Family Album


The Devil's On His Way
John Pippus - Hermosa Star Family Album


Tennessee Waltz
Shawna Caspi - Forest Fire