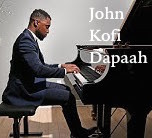 Canadian Spaces
Saturday December 4th, 2021 with Carolyn Sutherland and Chris White
Eniid, Royal Wood, John Kofi Dapaah
Carolyn Sutherland co-hosts this episode featuring music and conversation with Eniid, Royal Wood and John Kofi Dapaah.
Hour 1: '40 minutes of uninterrupted folk' courtesy of Carolyn Sutherland
Woodsmoke and Oranges
Ian Tamblyn - Superior: Spirit and Light

Wintergreen
The East Pointers - Yours to Break

Both Sides Now
Evensong - Songs from the Bridge

I Pity the Country
Willie Dunn - Creation Never Sleeps, Creation...

uqausissaka (feat. Elisapie)
Riit - ataataga

To Feel My Love
Kellylee Evans - Greenlight - EP

Louisiana 1927 (feat. Madison Cunningham)
Bahamas - Live To Tape, Vol. 2 - EP

Laz Tiyas
Aviva Chernick[ - La Serena

Reliever
William Prince - Reliever

Quarantine Dream
Andrea Ramolo - Quarantine Dream

Interview with Eniid (Carol Goodman).
River
Eniid - A Celebration of Joni Mitchell; songs by & for her + stories

Hour 2: Interview with Royal Wood.
Royal Wood - Say You Will

Royal Wood - Forever And Ever

Royal Wood - I'm So Glad

Royal Wood - The Birds on Sunday

Interview with John Kofi Dapaah.
* Fri. Dec. 10 at 7:30 pm – Christmas Hope concert – Southminster United Church
* Sun. Dec. 12 at 4:30 pm – La FAB sur Mill (Mill Road Community Space), Chelsea
John Kofi Dapaah - Christmas Time Is Here

John Kofi Dapaah - The Christmas Song

John Kofi Dapaah - Excerpt from Etudes Symphoniques op. 13 by Robert Schumann