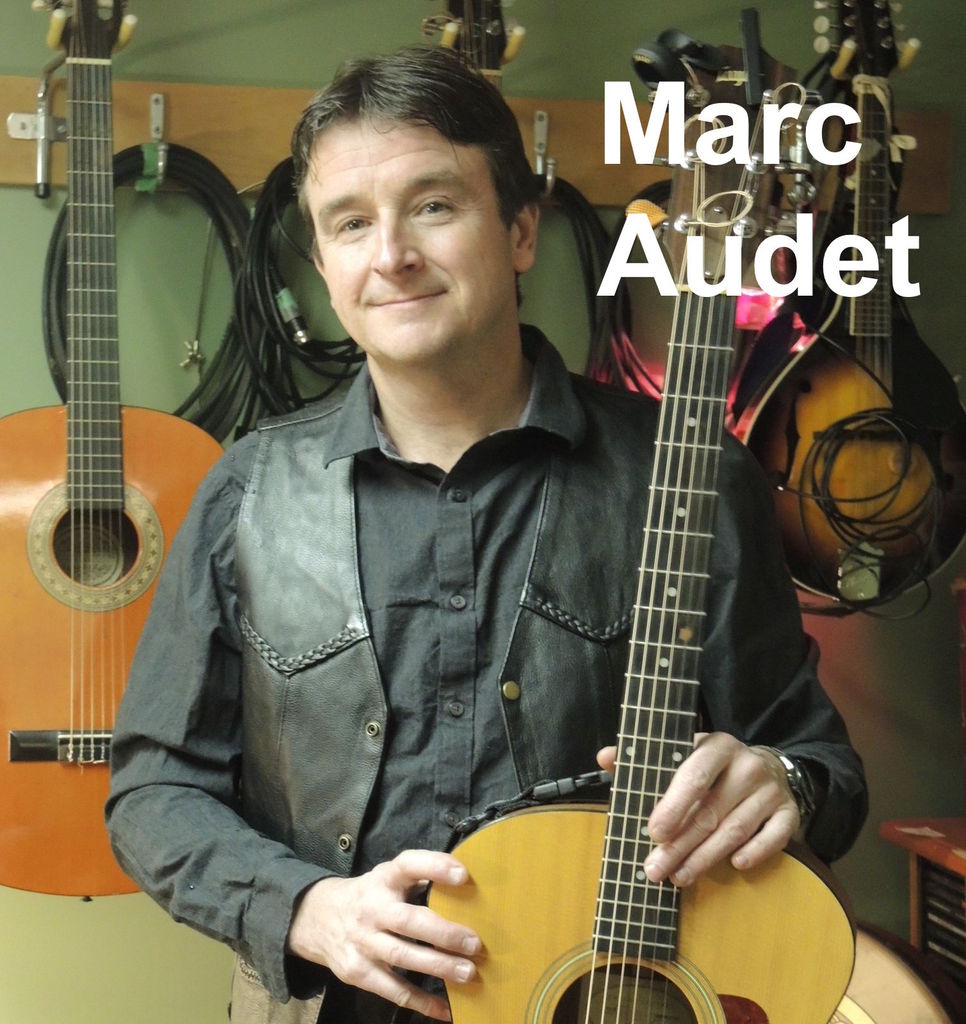 Canadian Spaces
Saturday March 7th, 2020 with Chris White
Angela Drainville, Marc Audet
Based in Whitehorse, Angela Drainville works in the performing arts as a producer, programmer and safety consultant. She is a director of the Home Routes national house concert network, the head of the Yukon North arts service organization, and the national president of the Canadian Institute for Theatre Technology (CITT). She has been the producer and artistic director of the Atlin Arts & Music Festival, and currently animates numerous other events and organizations that enrich the community and delight visitors. Angela produces the Kluane Mountain Bluegrass Festival in Haines Junction which takes place from June 12 to 14, 2020 -- see
https://yukonbluegrass.com
. Singer-songwriter Marc Audet lives in Deep River. He researches the people, places and events of the Ottawa Valley, creates songs based on his findings, and shares the songs in a variety of ways. Check out his website at
https://marcaudetmusic.com
.
Bay of Sails
Hart Rouge - Coastlines of Our Dreams: A Tribute to Ian Tamblyn

What Goes Around (Comes Around)
Laura Smith - Everything Is Moving

All Along the Way
Dave Gunning - No More Pennies

Blue Heart
Sarah Bradley - The Carleton Collective

The Unconquerable Past
Stephen Fearing - The Unconquerable Past

EMD
Dan Whiteley - Highway Home

Ain't Life Sweet
Penny Lang - Ain't Life Sweet

This Little Light of Mine
Coco Love Alcorn - Rebirth

John Barleycorn Reconstructed
Finest Kind - For Honour & For Gain

Pilot Light
Kris + Dee - A Great Long Game

Little Boxes
Malvina Reynolds - Bread & Roses Festival of Acoustic Music, 1977
Tread Softly
Steel Rail - River Song

Paper Girl
Dave Clarke - Guitar Songs

One Voice
The Wailin' Jennys - 40 Days

Waiting for the Circus Parade
Paul Weber - .

Weeping Willow Blues
Ryan McNally - Steppin' Down South

Interview with Angela Drainville from Whitehorse, Yukon.
Dance Me Through Life
Claire Ness - On the Trail

Groundhog
The Slocan Ramblers - Coffee Creek

Interview with singer-songwriter Marc Audet from Deep River, Ontario.
Borrowed Time
Marc Audet - live in the studio

Halfway There
Marc Audet - live in the studio