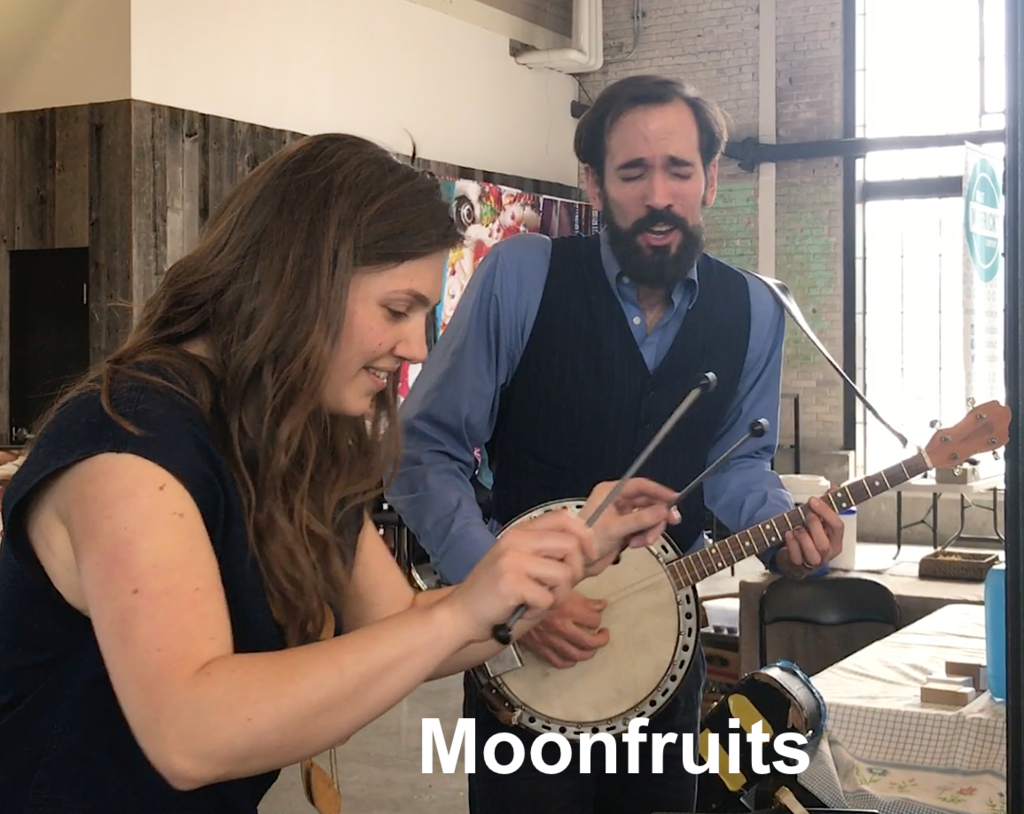 Canadian Spaces
Saturday February 16th, 2019 with Joe Reilly
Carolyn Sutherland from Folk Alliance, Madison Violet, Mia Kelly
Joe Reilly here filling in for Chris as he is at the American Folk Alliance Conference. Hope you enjoy the 40 minutes of uninterrupted folk. Carolyn Sutherland reports from the Folk Alliance conference in Montreal --
http://www.folkconference.org
. Moonfruits did not make their call unfortunately due to technical difficulties. Kaitlin Milroy and Alex Millaire are excited to of be one of the official Folk Alliance showcase acts. They will perform as part of the Log Drive Café series in Ottawa on Friday, Feb. 22. The venue is Eccleisax Church at 2 Monk Street in the Glebe. They are also performing at the Almonte Old Town Hall as part of the Folkus Concert Series on Saturday, Feb. 23. There's more information about both shows at
https://www.moonfruits.ca/shows
. Their website is
https://moonfruits.ca/music
Madison Violet (Brenley McEachern and Lisa MacIsaac) call in from the Folk Alliance conference to talk about their new album entitled 'Everything's Shifting', coming out on March 8. They're celebrating 20 years of performing together. Their website is
https://www.madisonviolet.com
Mia Kelly is a 16-year old songwriter and performer from Gatineau. She is releasing a four-song EP entitled "Cardboard Box", produced by Dave Draves, in two concerts at the Black Sheep -- Friday evening Feb. 22 and Sunday afternoon. Her website is Feb. 24.
https://www.miakellymusic.com
Get out and see some live music this week. Don't forget Come See and Hear the World presented by Ottawa Bluesfest with Antibalas and Sudan Archives tonight at the Southminister United Church and Harry Manx with Manx Marriner Mainline and Crystal Shawanda at the Fourth Avenue Baptist Church.
https://comeseeandheartheworld.ca/
One More Night
Porcelain Owl - Eat At Zorba's - Indie

Little One
Peter Katz - Still Mind Still - Shape of A Boy

Always On My Mind
Rose Erin Stokes - Wherever I Go - Indie

The One I Remember
Oliver Schroer - A Million Stars - Borealis

Oliver's Tune
Peter Katz - First of the Last To Know - Curve Music/Sony

Refused to Learn
Folly and the Hunter - Remains - Outside Music

Ode to the Morning Sky
John Southworth - Niagara

Preach Love
Gabrielle Papillon - The Tempest of Old

Light Is Gone
Amanda Rheaume - The Skin I'm In - Indie


Takugiursugit
Beatrice Deer - My All To You - Callo

Battle of the Species
Antibalas - Liberation Afro Beat Vol. 1 - Ninja Tune
Bring That Thing
Harry Manx - Dog My Cat

How We See Love
Madison Violet - The Knight Sessions

Tell Me
Madison Violet - Everything's Shifting


Next up it's Chris White in conversation with Mia Kelly about her upcoming e.p. release at the Black Sheep Inn - with Mia playing songs live in this segment.
Cardboard Box
Mia Kelly - Cardboard Box


Dépaysée
Mia Kelly - Cardboard Box