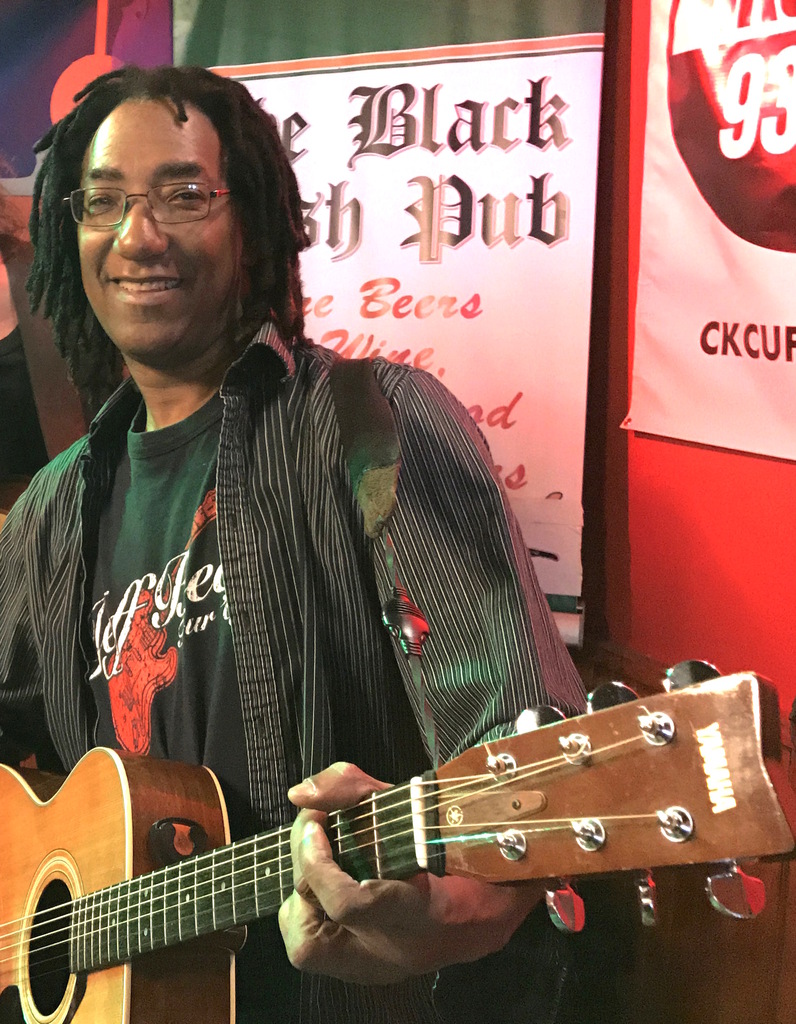 Canadian Spaces
Saturday August 18th, 2018 with Shelley Ann Morris and Chris White
The Woolly Mammoth Project, Steve Tennant, Danielle Allard, Jason Dunkerley, Maria Hawkins, Tribute to Geoff Johnson
The first 9 music tracks are this week's "40 minutes of uninterrupted folk" as selected by today's co-host, Shelley Ann Morris. She's the regular co-host of "Welcome To My World" on CKCU – a program by, for and about people with disabilities. The show is broadcast on Tuesday mornings from 9:05 to 10:00 am. All programs from the past three years are available in CKCU's "On Demand" archive at https://cod.ckcufm.com/programs/438/index.html?filter=all.
The Cross
Tony Copple - demo

Take Care, Oh Beware
Sneezy Waters - Sneezy Waters

35,000 Mots
Kristine St-Pierre - La Promesse

Ottawa Samba
Paul Weber - demo

Friends
Twin Flames - Jajji and Chelsey June

Serendipity
Dave King - Life and Death

At the End of the Day
Sills and Smith - Maps, Burned or Lost

Blame It On The Devil
The Lynnes - Heartbreak Song for the Radio

Catching Up
Tribe Royal - Colours of the Sun

Shelley Morris debriefs the "40 minutes".
Interview with The Woolly Mammoth Project.
De-Extinction
The Woolly Mammoth Project - Independent Thought Alarm

Interview with Steve Tennant about the Aug. 21 concert at the Perth Restaurant featuring The Primary Colours (Doug coc, Linda McCrae and Kim Richey)
Old Friends
Doug Cox and Sam Hurrie - Old Friends

Danie,,e Allard chats and performs live.
No Longer Silent
Danielle Allard - live in the studio

Lullaby
Danielle Allard - live in the studio

Careers
Vince Halfhide - Vince Halfhide

Singer-songwriter and Paralympian Jason Dunkerley chats and performs live.
Walk Away
Jason Dunkerley - live in the studio

You Gotta Know
Jason Dunkerley - live in the studio

Maria Hawkins and Chris White: a tribute to Geoff Johnson
Silent Sam
Geoff Johnson - Some Friends

Redemption
Geoff Johnson - Some Friends