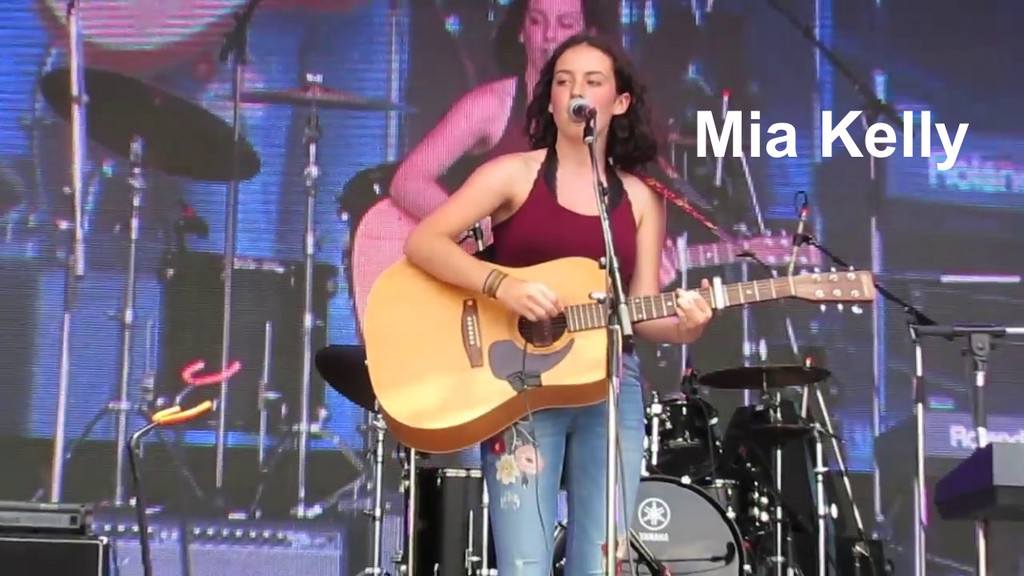 Canadian Spaces
Saturday June 9th, 2018 with Ross McEwen and Chris White
Canadian guitarists, Mia Kelly, Arthur McGregor, Mark Enright
Ross McEwen from Burnstown, Ontario will be here at CKCU to co-host Canadian Spaces with Chris White this morning. Ross has lined up "40 minutes of uninterrupted folk" that will feature some amazing guitar playing by people like David Essig, Don Ross, Bruce Cockburn, Shawna Caspi, Garnet Rogers, Oscar Lopez, Terry Tufts and Steve Dawson. Ross and Chris will then welcome several musical guests to the studio, including 15-year old Mia Kelly from Hull. She's bilingual, has a tremendous voice, plays keyboard and guitar, writes songs, and has already performed at Bluesfest, the Black Sheep, Centrepointe, Marvest, the Festival of Small Halls and the Stewart Park Festival. Arthur McGregor will be dropping by as well. He's the featured artist at Bruce Enloe's songwriters' evening coming up on Tuesday, June 12 at Geronimo's Coffee Shop in beautiful downtown Kemptville. And Mark Enright will be calling in with a music pick and some updates on The Neat Coffee Shop, a thriving restaurant and performance venue in Burnstown. Mark is one of the owners and is very involved with day-to-day operations.
Canoesongs II
David Essig - Class V When You Least Expect It

Breakfast for Dogs
Don Ross - Crazy

Dart to the Heart
Bruce Cockburn - Sunrise on the Mississippi

Anything Anytime Anywhere
Bruce Cockburn - Wondering Where the Lions Are

All That Is
Garnett Rogers - Cricket Dance

All That Is
Garnett Rogers - Small Victories

History
Oscar Lopez/James Keelaghan (Compadres) - Red River Rising

Two Nights Solo at Rasputin's
Terry Tufts - With a Little Help from My Friends

Rattlesnake Cage
Steve Dawson - Rattlesnake Cage

Things About Comin' My Way - A Tribute to The Mississippi Sheiks
Steve Dawson - Lonely One in This Town

Apartments For Lovers
Shawna Caspi - Aubrey Falls

Apartments For Lovers
Shawna Caspi - Not So Silent

Smile
Missy Burgess - Play Me Sweet

The McGregors/Donald Angus Beaton's Trip to Toronto
Moore & McGregor - Dream With Me

Long Way From Home
Carmanah - .

La Pocatière
Arthur McGregor - live in the studio

Drive the Prairies
Arthur McGregor - live in the studio

Red -Winged Blackbird
Lost for Words - Lost for Words

Smooth Sailing
Mia Kelly - live in the studio

All Eyes on Us
Mia Kelly - live in the studio

White Flag
Mia Kelly - live in the studio