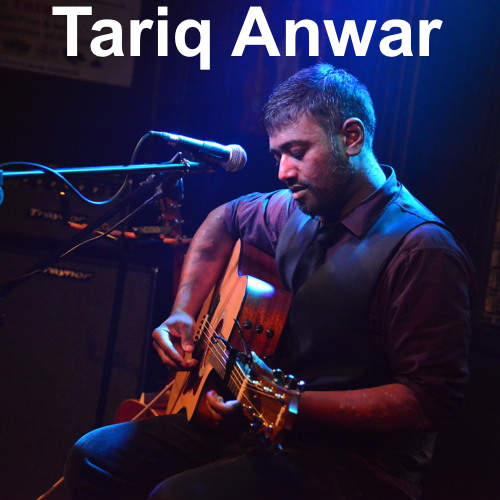 Canadian Spaces
Saturday April 7th, 2018 with Greg Kelly and Chris White
Catriona Sturton, Dave Wimble, Joyce MacPhee and Cathy McCarthy (tribute to Tim McCarthy), Tariq Anwar
Catriona Sturton (
catrionasturton.com
) drops by to chat and perform. She plays the NAC Fourth Stage on Fri. April 13 on a bill with Liz Stevens from Alberta. * Dave Wimble publishes the Indie Bible and other resources to help musicians succeed (
www.indiebible.com
). * Joyce MacPhee and Cathy McCarthy deliver a tribute to the late Tim McCarthy and play some of his music. Tim, who passed away on April 9, 2017, played music throughout his life and is fondly remembered by family and friends. You can download the tribute from this link:
https://soundcloud.com/cwhite613/tribute-to-tim-mccarthy
* Tariq Anwar is in the studio to perform and chat. He's the musician in residence at the Atomic Rooster every Wednesday night (
http://tariqanwar.bandcamp.com
).
La Promesse
Kristine St-Pierre - La Promesse

Tuesday's Child
James O'Halloran - .

Let's Get Back Together
Campbell Woods - Oxford Street

Down the Road
Keith Glass - Bad Dog

Goin' Up to the Country
Scott Cook - .

Leaving These Days
Mike Biggar - Go All In

Dopamine
Catriona Sturton - live in the studio

Don't Give Up
Catriona Sturton - live in the studio

In Many Voices
Greg Kelly - live in the studio

Silent Sam
Geoff Johnson - Some Friends

Joyce MacPhee and Cathy McCarthy deliver a tribute to the late Tim McCarthy and play some of his music. Tim, who passed away on April 9, 2017, played music throughout his life and is fondly remembered by family and friends. You can download the tribute from this link: https://soundcloud.com/cwhite613/tribute-to-tim-mccarthy
Heather's Song (You Are the Love)
Tim McCarthy - Plays Well With Others

I Wish My Love
Tim McCarthy - Plays Well With Others

Bank Street Blues
Tariq Anwar - live in the studio