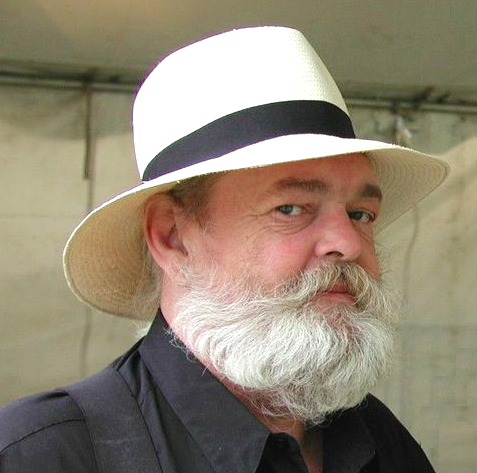 Canadian Spaces
Saturday March 10th, 2018 with Joyce MacPhee and Chris White
A tribute to "Canadian Spaces" founder Chopper McKinnon, 1946-2013, featuring Karen Flanagan McCarthy, Doug MacArthur, Laura Smith, Arthur McGregor, Patrick Nagle, Bill Garrett... and you! Please click "Add Your Voice" to share your thoughts.
A.L. "Chopper" McKinnon founded "Canadian Spaces" in September, 1980 based on the unheard-of idea of focusing on Canadian folk/roots music and musicians. Everyone told him he would quickly run out of music -- but he didn't! Chopper hosted his final show five years ago on March 9, 2013. Since then, Chris White has carried on Chopper's work, producing and hosting Canada's longest-running folk radio program with help from numerous co-hosts. Chopper's long-time biographer, Joyce MacPhee, put together this tribute to celebrate Chopper's important contributions to musicians and listeners from across Canada and beyond.
Barrett's Privateers
Stan Rogers - Fogarty's Cove

Tryin' to Start out Clean
Willie P. Bennett - Tryin' to Start out Clean

Misty Mountain
Ferron - Backed Up

Woodsmoke and Oranges
Ian Tamblyn - Through the Years

Stumble from Vesuvio
Doug McArthur - Tears Like Rain

Brave Parade
Lynn Miles - Unravel

One Candle Burning
Bob Stark - One Candle Burning

The Longest Road
Stephen Fearing - The Assassin's Apprentice

Calling All Angels
Jane Siberry - When I Was a Boy

You My Son
Dario Domingues - Children of South America

Puff, the Magic Dragon
Peter, Paul and Mary - Moving

My Bonny
Laura Smith - B'tween the Earth and My Soul

A tribute to Chopper McKinnon (1946-2013)
Various artists - NCRA Groundwire collage

Ain't Life Sweet
Penny Lang - Ain't Life Sweet

Canadian Space
Arthur McGregor - demo

The Hills of Connemara
Doug MacArthur - live in the studio