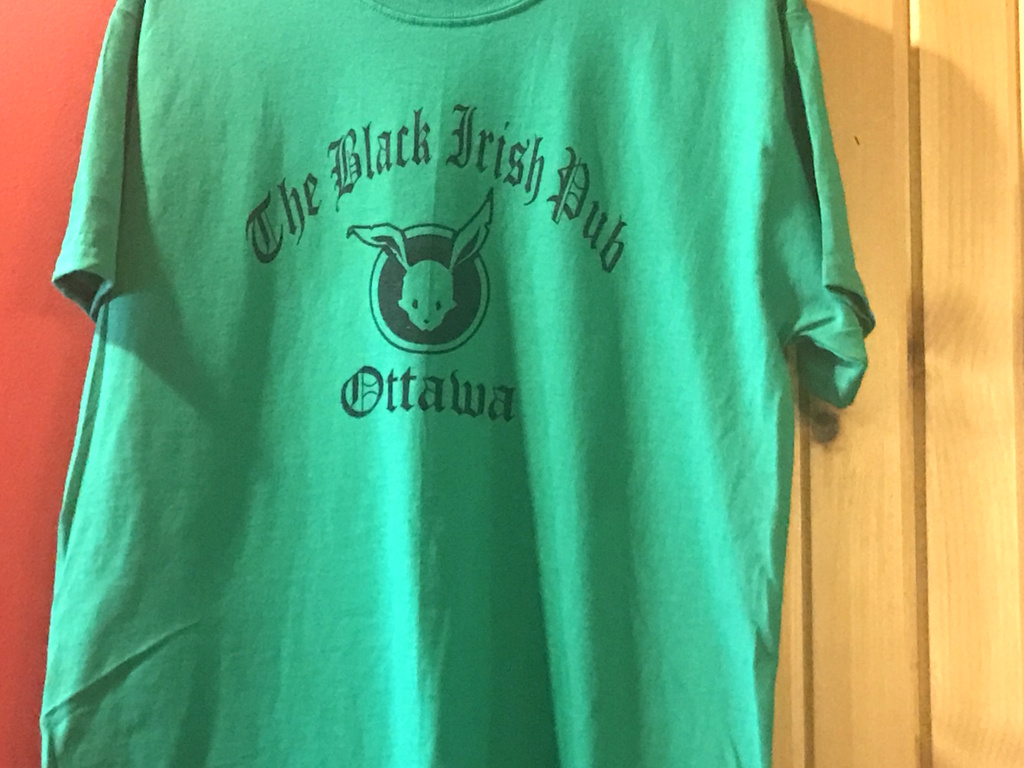 Canadian Spaces
Saturday May 13th, 2017 with Carolyn Sutherland and Chris White
Derek Marcotte, Greg Kelly, Heather Gibson, Scarlett Hannah, Kate Weekes, Alka Sharma and more...
This live remote broadcast celebrates the vibrant music scene that has developed around the Black Irish Pub located at 15 Selkirk Street in Vanier (website
www.theblackirishpub.com
). **Big thanks to Carol Moskaluk, Mike Thibeault, Zachary Baird, Dana Somayaji and "tic" for providing technical support for this broadcast!** Today's program features these guests: (a) Derek Marcotte owns the Black Irish Pub and is a major supporter of local live music; (b) Singer-songwriter Greg Kelly is the catalyst who connected the Black Irish Pub with the Ottawa-area music community through his long-running Saturday afternoon "Tunes After Noon" series that present featured performers along with an "open mic" session and folk jam; (c) Heather Gibson, the Producer of the "NAC Presents" series, unveils the line-up of 60 concerts for the first half of the 2017-18 season; (d) Scarlett Hannah is a young Ottawa-based singer-songwriter, originally from England, who has been busking to earn money for a professional development trip to Nashville with other young musicians from this area. (e) Kate Weekes is a Canadian singer-songwriter and dog musher (!) who just returned from from Norway where she was working with a team of 52 sled dogs! She performs a concert this evening at the Full Circle Theatre in Perth on a bill with Christine Graves. We also chat with Alka Sharma about this year's Folk Music Ontario conference, and we hear local concert news from CKCU hosts Ray Harris ("Friday Night Truck Stop") and Trish Boleshowsky ("The Brew").
I Realize
Greg Kelly - Live from the Black Irish Pub

Song on the Radio
Amelia Curran - .

Lace & Pretty Flowers
Blackie & the Rodeo Kings - .

Oregon
Oh Susanna - .

Earthly Days
William Prince - .

I Will Give You Everything
The Sydiggers - .

The Raven's Sun
Catherine MacLellan - The Raven's Sun

Don't Feel Your Touch
Bruce Cockburn - .

Gypsy Dancer
Irish Mythen - .

.
Caracol - .

First Choice
Scarlett Hannah - Live from the Black Irish Pub

Falling
Scarlett Hannah - Live from the Black Irish Pub

River of Sand
Lynne Hanson - River of Sand

Norway song #1
Kate Weekes - Live from the Black Irish Pub

Norway song #2
Kate Weekes - Live from the Black Irish Pub

When First I Came to Caledonia
Ten Strings and a Goat Skin - Auprès du Poêle