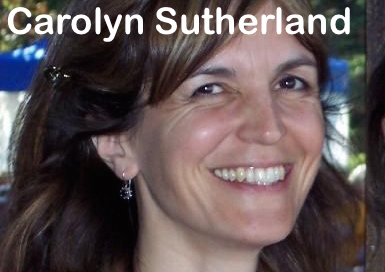 Canadian Spaces
Saturday April 1st, 2017 with Carolyn Sutherland and Chris White
Trevor Alguire, Ali McCormick, The Fretless, Corinne Baumgarten, Patricia Reynolds
Carolyn Sutherland, an active member of the local, national and international folk music community, joins Chris White to co-host this week's show. Trevor calls in with news about his JunoFest show this evening at Irene's pub. Ali McCormick drops by to perform and chat -- she plays the Black Sheep this Sunday afternoon at 4 pm in a concert that also features Luke Nicholson. Juno nominees The Fretless, four awesome instrumentalists who live in four different cities, drop by to play some tunes. Corinne Baumgarten and Patricia Reynolds are in the studio as well with songs to share.
Valley Heart
Justin Rutledge - Kapauskasing Coffee

Baby, I
Jenny Whiteley - Jenny Whiteley

Yellowjacket
Stephen Fearing - Yellowjacket

SK Final
Ndidi Onukwulu - The Contradictor

These Hands
Digging Roots - We Are

Officer Down
Carolyn Mark and NQ Arbuckle - Let's Just Stay Here

Bye Bye Montreal
Amelia Curran - Hunter Hunter

In This Life
The Strumbellas - We Still Move on Dance Floors

Cheek to Cheek
The Good Lovelies - The Good Lovelies

Long Black Veil
Dave Gunning - Two-Bit World

Brave Parade
Lynn Miles - Unravel

Wasting My Time with You
Trevor Alguire - Perish in the Light

Timothy Seeds and Rose Petal Dust
Ali McCormick - live in the studio

The Holy Sugar Handles
Ali McCormick - live in the studio

Maybe Molly
The Fretless - live in the studio

jam tunes
The Fretless - live in the studio

Consume Me (The Chocolate Song)
Corinne Baumgarten - live in the studio

Take Me to the Onsen
Corinne Baumgarten - live in the studio

Black Flowers
Claire Lynch - North By South