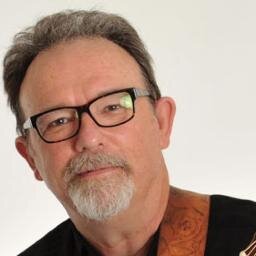 Canadian Spaces
Saturday December 24th, 2016 with Chris White
Bobby Watt, Evan Moore, Arthur McGregor, Dave Baker
Bobby Watt will be on stage with his band Ecosse as part of the Scottish Society's "Hogmanay" celebration on New Year's Eve at Lansdowne's Aberdeen Pavillion. The free, family-friendly event will also feature The Barra McNeills, The Anna Ludlow Trio, Stewart's Glen, and the Arnprior McNabb Pipe and Drum Band. Evan Moore drops by to play and chat. He's a Toronto-based "experimental folk artist" who played the Avant-Garde Bar on Friday night. Arthur McGregor performs a seasonal song and chats about "Dream with Me", the brand-new album he recorded with his wife, Wendy Moore. Dave Baker performs a song and describes an 80's New Year's Eve Party taking place at The Cross on Elgin Street.
Frosty the Snowman
Dirk Powell - A Fret-Free Christmas

Logging Camp Christmas
Tamarack - Frobisher Bay

Northern Lives
Christine Graves - Let It Snow: Unique Canadian Winter Music

Cinnamon Smiles
Maria Hawkins - Christmas Platter

Light One Candle
Shelley Posen - Manna

Santa Claus Is Coming to Town
Dave Gunning - Christmas Too

That's Christmas
Chris White - Christmas Goose

Song for a Winter's Night
KEWT - Winter Light

In the Bleak Midwinter
Boreal - Winter's Welcome

The Rebel Jesus
Jackson Browne/ The Chieftains - The Bells of Dublin
Foolish You
Kate & Anna McGarrigle - Kate & Anna McGarrigle

Shelter Me
Susan Odle - 20 Years

Get Lucky
Bobby Watt - live in the studio

Heart of Your Home
Bobby Watt - live in the studio

untitled
Evan Moore - live in the studio

Trees
Evan Moore - live in the studio

Back on the Farm
Moore & McGregor - Dream With Me


Children Go Where I Send Thee
Arthur McGregor - live in the studio

Dream With Me
Moore & McGregor - Dream With Me


Night Bright Night
Dave Baker - live in the studio

Mona Lisa
Dave Baker - Dave Baker