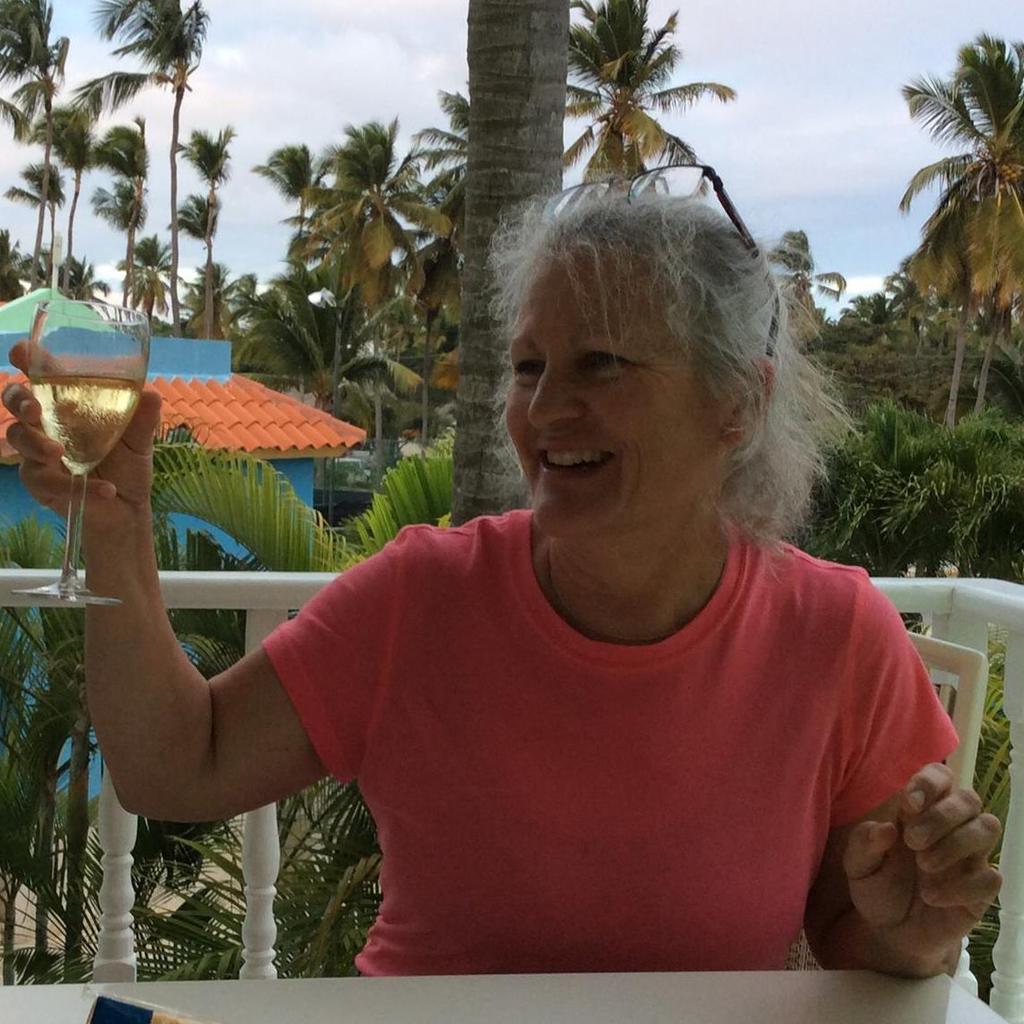 Saturday Morning
Saturday August 19th, 2023 with Pat Moore
The last dance... until we meet again
Music music music... I've tried over the last 2 months to get in as much of my favourites as I could, but of course it's just no possible. You'd think 3 hours is a long time but it goes by quickly. That said...as I mentioned last month, I have decided it's time to move over and give someone else the chair, while I make space in my brain and my schedule for other things. It was definitely a difficult choice, and I will miss bringing you my selections of music on the Sat Morn Show, but I've realized that I need to do this. I want to thank you all for tuning in so faithfully, for sending me comments in the interactive page on CKCu's website, and on Facebook. …it really means a lot to me. I will continue, for the time being, to do an episode of The Back 40 once every two months, along with Ron Moores and Al Surmachinsky. And I'd like to thank my Sat Morning co-hosts, Mike, Al, and Teresa who recently took over from Steve Neale - and thanks to the staff here at CKCU. It's a great team effort to get these shows to you every week.
Crazy He Calls Me
Anita O'Day - The Big Band Sessions
I Hear Music
Anita O'Day - The Big Band Sessions
Ain't Nobody's Business But My Own
Ella Fitzgerald - CABU Jazz Masters Une Anthologie 1948-1955
I Ain't Talking
Pearl Bailey - In Chronology - 1944-47
Such a Night
The Drifters - The Great Vocal Groups
Tears on my Pillow
Little Anthony and the Imperials - Doo-Wop
Earth Angel
The Penguins - Doo-Wop
Sha-boom
The Chords - Doo-Wop
In My Life
Johnny Cash - American IV - CASH
Danny Boy
Johnny Cash - American IV - CASH
Golden Ring
George Jones - The Bradley Barn Sessions
Together Again
Buck Owens - All Time Greatest Hits
Cryin' Time
Ray Charles - Anthology
I Know What it Means to Be Lonesome
Karl Shiflett and Big Country Show - The Karl Shiflett and Big Country Show
Lovesick Blues
Patsy Cline - The Collection
We Must Have Been Out of Our Minds
John Prine & Melba Montgomery - In Spite of OUrselves
End of Hour 1
St. Olav's Gate
Tom Russell - The Long Way Around
Blue Wing
Tom Russell - The Long Way Around
No Shame in Working Hard
Zachary Lucky - Midwestern

He's a Good Dog
Fred Eaglesmith & The Flying Squirrels - Ralph's Last Show

Scared at Night
Kathleen Edwards - Asking for Flowers

No Call For Mercy
Laura Smith - B'tween Earth and the Sky

Making Friends with Gone
Shari Ulrich - Everywhere I Go

Lynn Miles - Tumbleweedy World

Lynn Miles - Tumbleweedy World

So Charming
The Good Lovelies - The Good Lovelies

Close Your Eyes and Come on Home
Chris MacLean - Procrastinator

Shoals of Herring
Ecossé - The Auld Alliance

Torn Screen Door
David Francey - The first Set - Live from Folk Alley

End of Hour 2
The Far Saskatchewan
Tom Lips - Made of Sky

The Devil Made Rock n Roll
Vince Halfhide - Vince Halfhide

You Sure Got a Way with Women
Washboard Hank - Human Beans

Great Big Johnson
Wendell lFerguson - Live

Train Bells
Al Wood & The Woodsmen - Right on Cue

Down to the Preacher
Anders Drerup - Songs for the Common Man

Still Water
Durham County Poets - Hand Me Down Blues

Did You Ever
Irish Mythen - Little Bones

Spin Little Girl
Alise Marlane - Room for Less

The Memory of Your Smile
Ball and Chain - Trouble All the Time

Walter and Alice
Concession 23 - Walter and Alice

In the Language of Love
Andrew Collins & Marc Roy - Unreleased

Marylou in Burgundy
Terry Tufts - Two Nights Solo

Everybody Knows But Me
Jesse Winchester - The Best of Jesse Winchester

They All Laughed
Moore, Doucet, & Baker with Don Marcotte - Live in the driveway