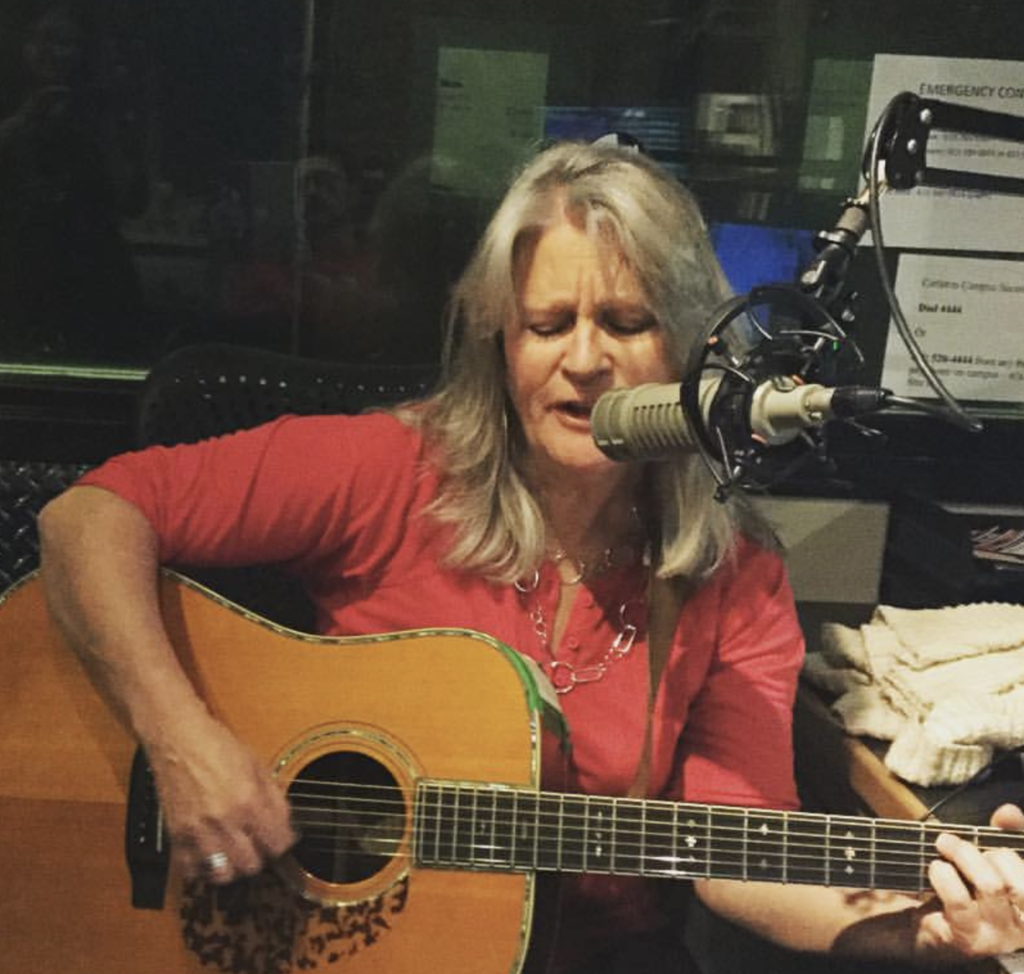 Saturday Morning
Saturday February 4th, 2023 with Pat Moore
Music To Get Your Weekend Off to a Great Start
It's time to get your Saturday Morning on... even if you're listening on demand. :) I always love to bring you lots of music, and today I'm adding a couple of conversations to that. Jody Benjamin is dropping in to chat about her new choir Decibelles, her on line exercise/dance class (nobody does it like Jody) and I'm also going to chat with Kevin Hemian of Jaxstraw and listen to a couple of their new tunes. Hour 2 starts with a little tribute to John Prine. And - late breaking news... William Prince's new album is getting ready to drop and I have 2 of his songs to play for you.
Beat Me Daddy 8 To the Bar
Woody Herman & His Orchestra - The Classic Swing Collection
They All Laughed
Diane Nalini - Kiss Me Like That

Look for the Silver Lining
Chet Baker - Chet Baker Sings
These Arms
Kellylee Evans - Come On

By the Time i Get to Phoenix
Susie Arioli - Learn to Smile Again

Calling Out Your Name
Jeff Rogers - Let it Snow

Confessions
Kimberly Sunstrum - The Slow Sprint

I Need You
Jon Batiste - We Are
I Feel Good
James Brown - 20 All time Greatest Hits
ok, now to move on to some Americana / Canadiana Songwriter Storyteller favourites
House of Mercy
Sarah Jarosz - Undercurrent
Dear Leonard
Reid Jamieson - Dear Leonard: The Cohen Collection

Ginseng Sullivan
Gillian Welch & David Rawlings - All The Good Times
When You Miss Someone
William Prince - Pre-release Stand in the Joy


Tanqueray
William Prince - Pre-release Stand in the Joy


Our purpose Here
Ferron - Boulder

End of Hour 1
The Glory of True Love
John Prine - Fair & Square
I Hate It When That Happens to Me
John Prine - Fair & Square
Bruised Orange (Chain of Sorrow)
John Prine - Great Days: The John Prine Anthology
Sabu Visits The Twin Cities Alone
John Prine - Great Days: The John Prine Anthology
Egg & Daughter Night, Lincoln Nebraska, 1967 (Crazy Bone)
John Prine - Tree of Forgiveness
When I Get to Heaven
John Prine - Tree of Forgiveness
Red Lights in the Rain (featuring Rose Cousins)
Stephen Fearing - Every Soul's a Sailor

Baby Took a Limo to Memphis
Guy Clark - Dublin blues
Problems of My Own
Riddy Arman - Riddy Arman
Gathering Storm
James Keelaghan - Second Hand

The Basque
Tom Russell (With Ian Tyson) - Cowboy Real
Four Years No Rain
Michael Jerome Browne - Can't Keep a Good Man Down

When I Call Your Name
Amy Francis - Balladacious
End of Hour 2
Sister Rosetta Goes Before Us
Robert Plant and Alison Krauss - Raising Sand
Knives
Rob Lutes - Come Around

Interview with Jody Benjamin talking about her choir, the Decibelles, and her on-line dance class, and The Vanier Playboys upcoming album!
Mme Failelle
Vanier Playboys - New Release 2023 - Deux


If The Loneliness Don't Kill Me
Whitehorse - I'm not Crying, You're Crying


Christine Graves - Everyday Life


Incredible
Jaxstraw - Be the Change


When God Dips His Pen of Love in My Heart
Quartette - Quartette

Strange
Pat Moore & The Vinyl Frontier - Take it to Heart

Ugliest Bitterest Coldest Dreary Place I've Ever Seen
Petunia and the Vipers - Lonesome Heavy and Lonesome

Thanks for hanging out with me!