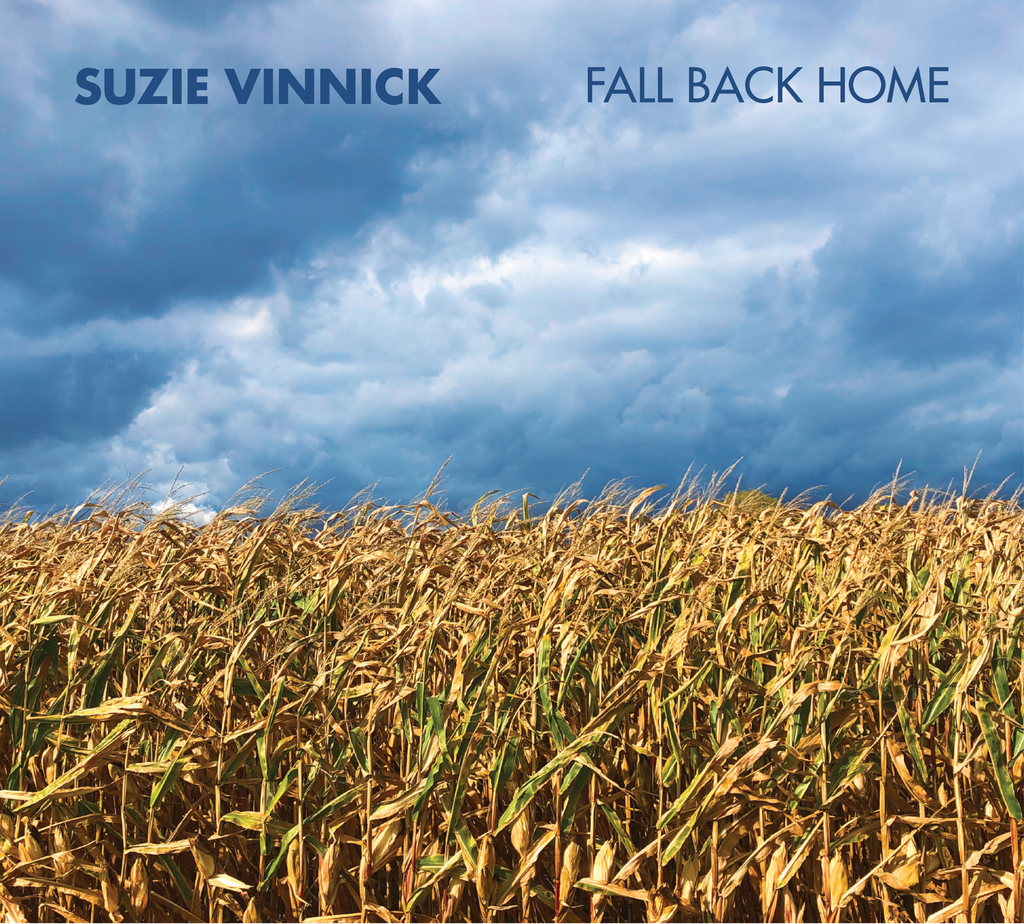 Saturday Morning
Saturday September 17th, 2022 with Pat Moore
3 hours of the best music ! Jazz, Country, Folk, Blues... Get Your Saturday Morning on!
Good morning all you beautiful people. :) Lots of fun putting this show together; some really great new music today, and some really great older tunes. Hour 2 is chalk full of Canadian Folk and Country/Folk. Listen for a brand new Suzie Vinnick album, and more. Oh, and I wanted to tell you that I'll be taking a 4 month break from the Saturday Morning Show, just to fill up my creative juices. ...I'll be back.
Old Man, You've Been Gone Too Long
Pearl Bailey - Pearl Bailey in Chronology 1947-1950
A Foggy Day
Dinah Washington - The Definitive Dinah Washington
Don't Get Around Much Anymore
George Barnes Quartet - Don't Get Around Much Anymore
Kiss Me You Fool
Pete Foret (featuring Rebecca Noel on vocals) - Marvelville


Carolina Sunshine
Bill and the Belles - DreamSongs Etc
Wedding Bell Chimes
Bill and the Belles - DreamSongs Etc
My Barking Bulldog Blues
Mabel Beggs - I've Got A Bulldog

Can't You Hear Me Calling
Hazel Dickens and Alice Gerrard - Pioneering Women of Bluegrass
Dead Funny
Ian Robb and James Stephens - Declining…with thanks

Memories Are Made of This
Johnny Cash - American II: Unchained
Where Grass Won't Grow
George Jones (with Dolly, Emmylou, Trisha Yearwood) - Bradley Barn Sessions
Freight Train Boogie
Willie Nelson - Country Music
Lift You Up
Suzie Vinnick - Fall Back Home


Talk To Me
Suzie Vinnick (with Matt Andersson on vocals) - Fall Back Home


End of Hour 1
Summer Wages
Ian Tyson - Cowboyography

Songbird Valley
Cunning & Cormier - Two

Taboo
The Good Lovelies - Oh My! - EP (2007)

Spookin' the Horses
Fred Eaglesmith - Lipstick, Lies & Gasoline

Coal from the Train
Dave Gunning - No More Pennies

Lost (For as long as I live)
Daniel Romano - Sleep Beneath the Willow

All I Wanna do is play Cards
Corb Lund - Hair in My Eyes Like a Highland Steerr

Saskatchewan in 1881
Colter Wall - Songs of the Plains

Just a Letter
James Keelaghan - Second Hand


Hey Marguerite
Gathering Sparks - All That's Real

John Keene's Boys
Laura Smith - Everything Is Moving

Run
Kathleen Edwards - Asking for Flowers

Carousel
Moonfruits - Salt


Everyone I Know Has Gone to Nashville
Shawn Tavenier - Shawn's YouTube Channel


Strange
Pat Moore & The Vinyl Frontier - Take it to Heart

End of Hour 2
Shawn Tavenier will be opening for Pat Moore & The Vinyl Frontier at Red Bird Live on Friday Sept 23. Tickets at redbird live.ca or from patmooremusic@gmail.com

Sometimes when I pre-record, I miss some edits. Ha! Didn't mean to bombard you with 2 of my songs in a row, but oh well... Hopefully you don't find it too "begging" (re my gig on the 23rd) LOL
Cold Hearted Man
Pat Moore & the Vinyl Frontier - Take it to Heart

The Man From God Knows Where
Tom Russell - The Man From God Knows Where
Wayfaring Stranger
Rhiannon Giddens - There is No Other
Hang Me Oh Hang Me
Oscar Issac - Inside Llewyn Davis Original Sound Track
Dark Was the Night Cold Was the Ground
Rickie Lee Jones - God Don't Never Change: The Songs of BlindWillie Johnson
Better Off Without a Wife
Tom Waits - Night Hawks at the Diner (LIVE)
Walk Don't Walk
Guy Clark - Unsung Hero - A Tribute to the music of Ron Davies
True Lovers and Friends
Crystal Gayle - Unsung Hero - A Tribute to the music of Ron Davies
Steal Across the Border
Gail & Ron Davies - Unsung Hero - A Tribute to the music of Ron Davies
You Stayed Away to Long (sic)
John Prine - Unsung Hero - A Tribute to the music of Ron Davies
Looking For You
Sussex - Ocean Wide

Take It Nice
Rob Lutes - The Bravest Birds

Just in Time to Say Goodbye
Stephen Fearing - Between Hurricanes

Eulalie (cover of a Jesse Winchester song)
James Keelaghan - Second Hand


Let Me Make it Up To You Tonight
Suzie Vinnick - Fall Back Home