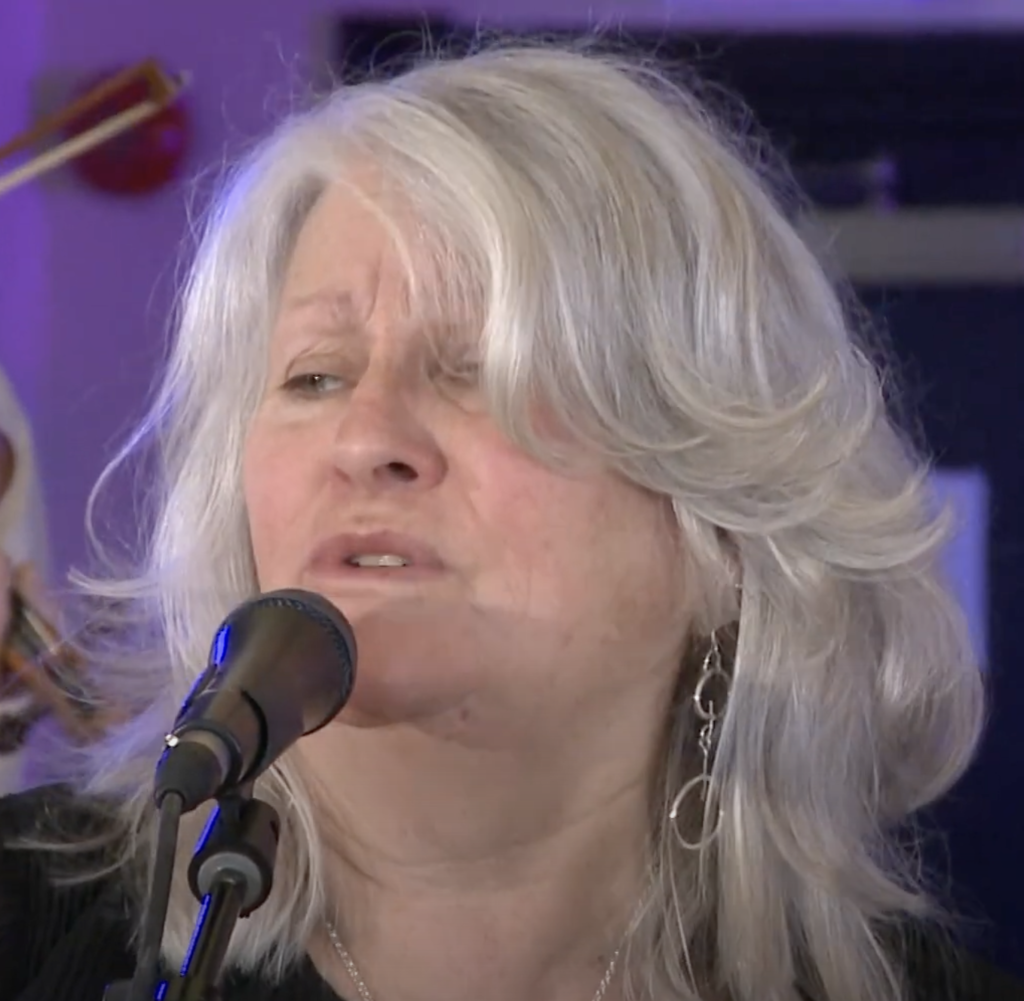 Saturday Morning
Saturday June 25th, 2022 with Pat Moore
Chalked full of music today, from jazz to bluegrass and so much in-between. George Tierney is dropping by to talk about his project, One guitar, 100 hands, and we'll play an episode from this cool music video project with Colin Linden's two hands.
Good morning all. Hope your summer has started off well - mine has, with a few music performances, and festivals I've already attended. The weather has been a little wonky, but... Lots of music for you today - I can never fit everything I want to play for you in. In Hour 3, my conversation with George Tierney, about his project One Guitar, One Hundred Hands, and we'll listen to a track by Colin Linden on that very guitar you're going to hear about... then lots more music! In Hour 2, I'm highlighting at the end of the hour, a musical theatre production from the "famous" Ottawa Valley theatre company Stone Fence Theatre - just a short highlight, but a great indicator of what I hope will be a popular 2022 show for them.
Fall From Grace
Braden Michaels Project - Come Together

Without You
Diane Nalini - Future Project

Ruler of My Heart
Susie Arioli - Learn to Smile Again

Walking by Myself
Suzie Vinnick - Me 'n' Mabel

How'd You Know I Missed You
Rick Fines and Suzie Vinnick - Nothing Halfway

Worry Be the Death of Me
Rick Fines - Solar Powered Too

Looking for Trouble
Sussex - The Ocean Wide

Stay Crazy
Horojo Trio - Set the Record

They Were Right
Don Bray - I Am Myself

I'll be Here for You
Greg Kelly - Colliding Hearts

I Ride and Old Paint/Leavin' Cheyenne
Coulter Wall - Western Swing and Waltzes & Other Punchy Songs

I Know My Baby Loves Me
Red Knuckles & the Trailblazers - Hot Rise Presents Red Knuckles and the Trailblazers

The Colours of Canada
Stone Fence Theatre - Nigel Epps - Tom Thomson & The Colours of Canada


Hour 2
Bringing in The Light
Gathering Sparks - All that's Real


One Sky
Shari Ulrich - Every Where I Go

Candy Gal
Jayme Stone - Jayme Stone's Folklife

You Missed a Good Man
Michael Jerome Brown - Can't Keep A Good Man Down

All of Me
Jackie Washington - The World of Jackie Washington

All Life's Meaning
Jon Brooks - No One Travels Alone

Louisbourg
Le Vent du Nord - Territoires

Ion Dragoi (Instrumental)
Beyond the Pale - Ruckus

A Few County Classic Covers
Sweet Dreams
Maple Hill - Back to You

Let Me Make It Up to You Tonight
Tracey Brown - Alone

Love Bug
George Jones with Vince Gill - Bradley Barn Sessionss
Bar Tenders Blues
George Jones with Trisha Yearwood - Bradley Barn Sessionss
Pistol Packin' Mama
Willie Nelson - Willie Nelson Country Music
Some new to me Canadiana - Singer Songwriter
If Wishes Were Horses
James Hill & Anne Janelle - Many A Moon

Wonders I've Seen Today
The Bills - Trails of Tales

Hour 3
INterview with George Tierney
Pass it Along
Scott Cook - International Folk Alliance Conference

Kind Hearted Woman
Colin Linden - One Guitar, 100 Hands (video project by George Tierney and Karen Acheson)

Knob & Tube
Colin Linden - Rich In Love

The Bond
Terry Tufts - Unreleased

Good Stuff
Shawn Tavenier - 2020 Vision - demo

A Man Must Wear a Tie
Tom Lips - Made of Sky

Once A Day
April Verch - Once A Day

Don't Do It Darling
Ball and Chain - Trouble All the Time

Before Me Now
Chris MacLean - Procrastinator

I Feel the Blues Moving In
The Dusty Drifters - The Dusty Drifters

Sad News
Ron Mills - Sad News