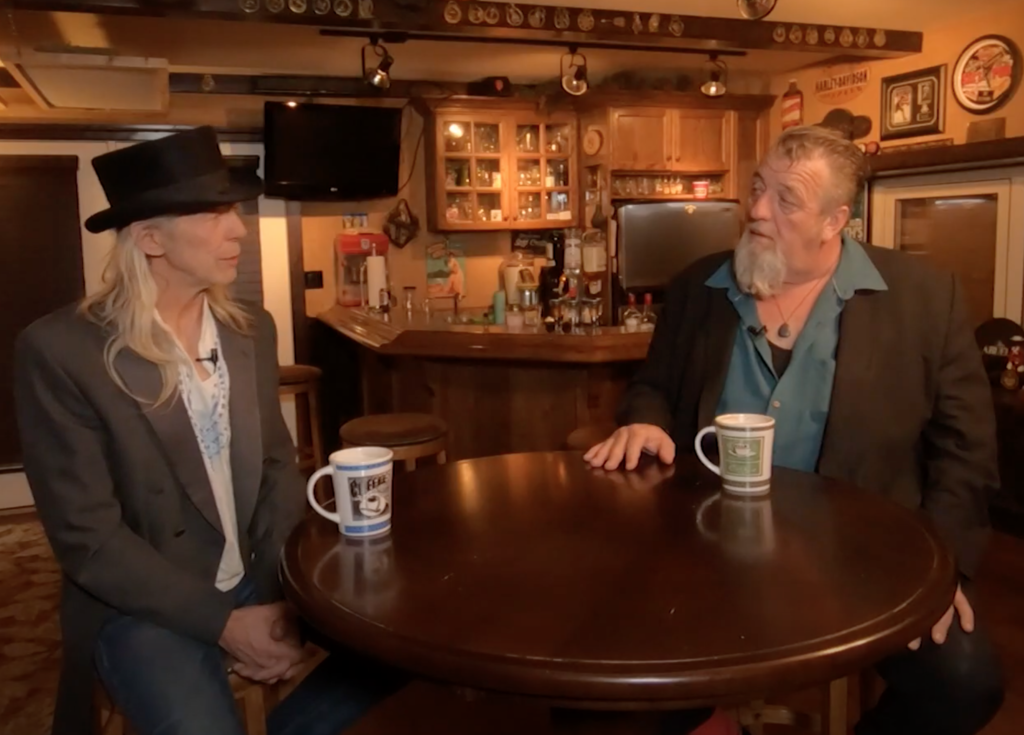 Saturday Morning
Saturday April 30th, 2022 with Pat Moore
Music to start your weekend off on "the right foot".
Good morning folks! Welcome to the Saturday Morning Show! I have two features to share with you this week... a spotlight on two great Canadian musicians we lost recently - and who will be greatly missed by the music community and their audiences. It's with great thanks to Ken Simms of Think Tank Music who gave me permission to use this great interview by Harpdog Browne, the first of his series In the Doghouse, where his guest was none other than Bill Bourne. You'll hear much of their conversation - but not all due to time constraints on my end, and of course some of their music. To hear the complete interview, or some of Harpdog's other interviews he conducted, go to YouTube and search for Think Tank Music or In the Dog House. You'll find a treasure of music… and please click on "subscribe" - it costs you nothing, and helps them to earn some from sponsors. That's in the second hour. In the third hour I'm bringing you parts of a conversation I had with Dean Batstone last week. Dean has been making music for a few decades (4?) both around here and on the other side of the Canada/US border. A couple of years before the pandemic he settled down in Renfrew where he bought a church building, and opened a music venue in it - Batstone's Northern Ramble. Covid took it's toll on that, but Dean has resurfaced in Ashton with a smaller version of Batstone's Northern Ramble in an old schoolhouse, and a brand new CD - Loveskill. You'll also hear a track from some other new CD's - John Allaire's Painted "All in Blue"; Keith Glass Band's "The Easy Way"; Lil' Andy's album "The Complete Recordings of Hezekiah Procter", and more! We begin with an hour chalked full of music from jazz to country. Enjoy!
used for show intro
Fats Waller - Happy Birthday Fats
You're the Top
Ella Fitzgerald - Ella Fitzgerald sings The Cole Porter Songbook
Lullaby of Birdland
Nikki Yanofsky - Ella… of Thee I Swing

It Don't Mean a Thing
Nikki Yanofsky - Ella… of Thee I Swing

Fortune Teller
Bobby Curtola - Don't Stop Dreaming of Me
We Must Have Been Out of Our Minds
Kris Kristofferson & Rita Coolidge - Breakaway
Western Swing & Waltzes
Colter Wall - Western Swing and Waltzes & Other Punchy Songs

Talkin' Prairie Boy
Colter Wall - Western Swing and Waltzes & Other Punchy Songs

Best of Me
Braden Gates - Pictures of Us

Late Night Diner Coffee
Braden Gates - Northside '16

You Don't Know Me
Mary Gauthier - You don't Know Me: Rediscovering Eddy Arnold
How's the World Treating You
Mandy Barnett - You don't Know Me: Rediscovering Eddy Arnold
Make the World Go Away
Bobby Bare Jr. - You don't Know Me: Rediscovering Eddy Arnold
All the Love Songs Lied to Us
Li'l Andy - All the Love Songs Lied to Us

Dr. Kerr's Ballyhoo
Li'l Andy with Sheesham Lotus and Son - The Complete Recordings of Hezekiah Procter


In the Roebuck Catalogue
Li'l Andy with Sheesham Lotus and Son - The Complete Recordings of Hezekiah Procter


Forgive Me With a Waltz, My Darling
Li'l Andy - All the Love Songs Lied to Us

End of Hour 1
Old Man McShady
Bill Bourne - Live

Interview Harpdog Browne/Bill Bourne - Live in the Doghouse

Oh Sweet Mama I'll Make it up to You
Harpdog Browne - For Love Nor Money

Clap for the Healer
Bill Bourne - recorded by Everyday Music at St. James Hall before his album release concert for Songs From a Gypsy Caravan

St. James Infirmary
Bill Bourne with Harpdog Browne - live at the Doghouse

Backwater Blues
Bill Bourne with Harpdog Browne - live at the Doghouse

Speak to me
John Allaire - Painted All In Blue

The Easy Way
Keith Glass - The Easy Way

Eight More Miles
Maple Hill - Back to You

Foolish Questions
Pete Deachman and Blue Mule - Blue Mule

Liminal Spaces
Side Eye Grace - Liminal Spaces


End of Hour 2
Dean Batstone Interview -

Seven Days of Rain
Dean Batstone - Batstone

Once In This Lifetime
Dean Batstone - Batstone

Lonely in America
Dean Batstone - Lonely in America

Virginia Backroads Yesterday
Dean Batstone - Love Skillin


Cocaine Ain't Working
Dean Batstone - Loveskillin


Ode to a Killing Man
Dean Batstone - Loveskillin


When God Dips His Pen of Love in My Heart
Quartette - Quarette

Spend My Lovin'
Julie Corrigan - The Language