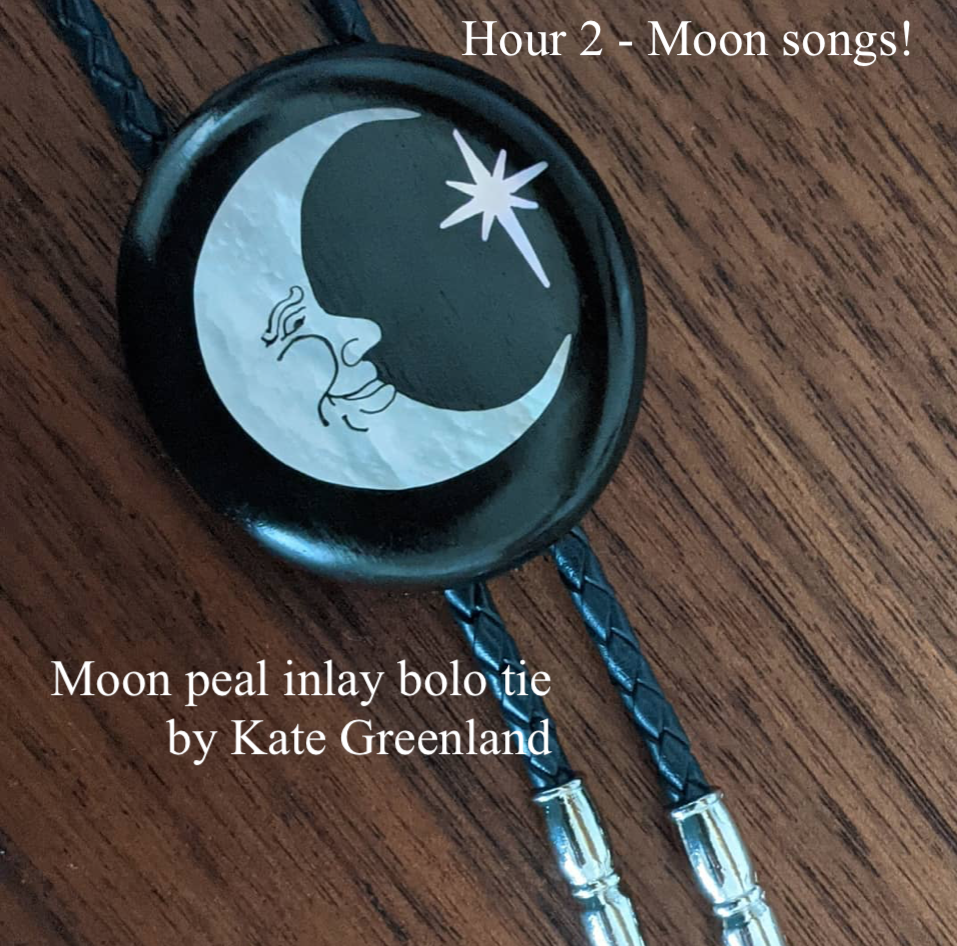 Saturday Morning
Saturday January 8th, 2022 with Pat Moore
Happy New Year! Today... Songs to make you feel good. Everything from jazz to your requests.
Welcome to The Saturday Morning Show for Jan 8, 2022! In fact, I missed one great suggestion, and will put it in next month, so be advised, you may have opportunity to help build the playlist again in February. :) I thought I'd also share my reflections on this entry to a new year by posting them here... may you all enjoy the fruits of kindness and love. Happy New Year everyone. For many of us this is a time of reflection, and a barrage of emotions, on a scale from happy and peaceful (and even the superlative) to sad and tired. Fortunately even the sad and tired emotions can be more than countered by the happy and peaceful. Christmas reminds us of our losses, and our cherished memories. I reflect on the fact that my parents have been gone for so many years, and they and we missed so much because of that – but I can draw joy from the well of memories and the privilege of making new ones. I'm lucky to be part of a large and loving family. Being a mother and grandmother is one of the greatest gifts, and I am so lucky to have this experience…including the anticipation of a new grandchild coming in February!! So, tired of COVID, I'm grateful that it has not really touched our family, and now with the protection of vaccinations I trust that if or when we do get it, the results won't be devastating. I am grateful for the friends and family that I have been able to keep in touch with. I'm grateful that we were able to share the gift of music this year, despite the pandemic, by coming up with creative ways to make it happen, and to so many of you who were willing and eager to join in, listen, and enjoy. Walks with friends – human and canine, adventures in my kayak and on my bike, exploring Georgian Bay district, and the many beautiful provincial parks added peace and joy to my year. Swimming too. …and connecting and re-connecting with friends old and new. Yes, I have a lot to be grateful for. Here's to a new year, with renewed hope for health, peace and joy to all. Happy 2022.
… just an intro
Fats Waller - Happy Birthday Fats
I've Got Rhythm
Christine Tassan et les imposteurs - Django and Friends EP

We'll Meet Again
Diane Nalini & Adrian Cho - single

Memories Are Made of This
Dean Martin - All Time Greatest Hits
You Make Me Feel So Young
Frank Sinatra with Charles Aznavour - Frank Sinatra - Duets
As Long as I Live
Diana Krall - Jazz Divas, The Very Best of, Vol 3

You've Got a Friend
Stacey Kent - Jazz Divas, The Very Best of, Vol 3
Such a Night
The Drifters - The Great Vocal Groups CD 2
I Only Have Eyes for You
the Flamingos - The Great Vocal Groups CD 3
Street Corner Havdala
Shelley Posen - Menorah

Don't Fence Me In
Riders in the Sky - Best of the West
That's How the Yodel was Born
Riders in the Sky - Best of the West
Pert Near
Peggy Godfrey - Cowboy Poetry Classics
Raccoon
Betty and the Bobs - Betty and the Bobs

Three Little Birdies
Melissa Carper & Rebecca Patek - Brand New Old Time Songs
Dead Funny
Ian Robb and James Stephens - Declining - with Thanks


Log Driver's Waltz
Dan Berggren, John Kirk & Chris Shaw with Ann Downey - North River, North Woods

End of Hour 1 - For Hour 2, I decided to look up songs that had something about "Moon" in them. Here you go, a full hour of "moon songs".
Blue Moon
The Marcels - Doo-Wop The Absolutely Essential Collection
Moon River
Frank Ocean - Single
Moon
Megan Jerome - Megan Jerome

Banging My Head Agains the Moon
JD Souther - Black Rose
Ballad of the Moonlight Lady
Melwood Cutlery - Campfire

Moonlight Hotel
Melwood Cutlery - Campfire

Moon Over Memphis
Balsam Range - Five
Moonlight Shadows and You
Bill and the Belles - DreamSongs Etc.
Fly Me to the Moon
Blossom Dearie - Just Blossom Dearie Vol 1
Blue Moon of Kentucky
Bill Monroe - All the Classic Releases 1937-1949
Lonesome Moonlight Waltz
The Bluegrass Album Band - Lonesome Moonlight - Bluegrass Songs of Bill Monroe
Moonshiner
The Bluegrass Unit - Seltlist Vol 2
Ontario Moon
Shelley Posen - Ontario Moon

Only the Moon and Me
Tom Lips - Made of Sky

Old Alberta Moon
Over the Moon - Moondancer

Goodnight Moon
Stephen Fearing - Yellowjacket

End of Hour 2 - for Hour 3 I'm playing your requests. Thanks for sending them in - enjoy!
I Shall Be Released
Perth County Conspiracy - self titled album - must be a re-release ecause it says 2018

My Guitar
Guy Clark - Somedays the Song Writes You
Origin of Species
Chris Smithers - Leave the Light On
Can't Let Go
Alison Krauss & Robert Plante - Raising the Roof
What Was I Supposed to do
Lynne Morris - The Lynne Morris Band
From Life's other Side
Lee Ann Womack - Industrial Strength Bluegrass
Killing the Blues
Robert Plant & Alison Krauss - Raising Sand
Song for the Mira
John McDermott - Old Friends
Dog Tail Wagging
Ian Tamblyn - walking the bones??

Three O'Clock Ride
Ronney Abramson - single

Foot Prints in the Snow
IIIrd Tyme Out - Bill Monroe Centenial Celebration - A Classic Bluegrass Tribute
Ocean of Diamonds
Bluegrass Album Band - Bluegrass Compact CD 1
Fall at Your Feet
Jesse Cook - Free Fall