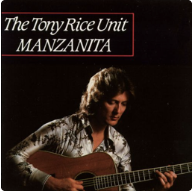 Saturday Morning
Saturday January 9th, 2021 with Pat Moore
Start the day off with right! Highlights include "music to make you feel happy", a focus on Tony Rice - bluegrass icon who died on Christmas day, and excerpts from a chat with Lynn Miles, Shawn Tavenier, and Doug McArthur on their book recommendations.
Happy New Year everyone! Thanks for tuning in to the Saturday Morning Show on CKCU! Today, in the 3rd hour I'm bringing you excerpts from my show In My Good Books, with guests Lynn Miles, Shawn Tavenier, and Doug McArthur. They had some great book ideas for you, so I wanted to share that, and some of their music too. In the second hour I include a feature on the late, great Tony Rice. Sadly, Tony died on Christmas day, apparently while making his morning coffee. For the bluegrass, newgrass and acoustic jazz world, and anyone who is interested in acoustic guitar, the death of Tony Rice is a huge loss. He was surely one of the most influential guitar players in the world. He was also a wonderful singer, and collaborated with the likes of Ricky Skaggs, Norman Blake, David Grisman and so many more. Only 69 when he died he has left behind an incredible library of music . Hour 1 - songs selections to make you feel happy.
I Simply Adore You (used as theme)
Fats Waller - Happy Birthdayd Fats
Hallelujah
Andrea Bocelli with Virginia Bocelli - live at Teatro Regio di Parma
Amazing Grace
Andrea Bocelli with Alison Krauss - I Believe
Oh Boy
She and Him - Rave On - Tribute to Buddy Holly
Shortnin' Bread Rock
Etta James - The Absolute Essential
Hallelujah I Love Her So
Ray charles - Anthology
Just the Two of Us
Bill Withers & Grover Washington - The Best of Bill Withers: Lean on Me
You Are the Sunshine of My Life
Stevie Wonder - The Definitive Collection
Who Wrote the Book of Love
The Monotones - Doo-Wop - The Absolutely Essential
Just to See You Smile Again
The Buddies - Doo-Wop - The Absolutely Essential
Rock Me Gently
Andy Kim - Oh What a Feeling (disc 3) (Juno award winning songs)

Rise Up
The Parachute Club - Oh What a Feeling (disc 1) (Juno award winning songs)

Bye Bye Blues
Penny Lang - Penny Lang and Friends Live

Laundry (I'm Happy)
the Good Lovelies - The Good Lovelies

How'd You Know I Missed You
Suzie Vinnick and Rick Fines - Nothing Halfway

End of Hour 1
Cracked and Broken
Lynn Miles - Fall for Beauty

One Lone Loon
Rick Fines - Solar Powered II

Drinking Too Much
Pat Moore & The Vinyl Frontier - Take it to Heart

When I get to Heaven
John Prine - Tree of Forgiveness
Get Way Back
Amos Garrett - 35 Years of Stoney Plain Records

Amigo's Fandango
Tony D - Speak No Evil - A Flurry of Instrumentals


Inside
Kevin Fox - Set Right

Old Train
Tony Rice - Manzanita
Ginseng Sulllivan
Tony Rice - Manzanita
Cold on the Shoulder
Tony Rice - The Rounder Records Story Disc 2
Will The Roses Bloom
Skaggs and Rice - Skaggs and Rice
Georgie
Norman Blake and Tony Rice - Blake and Rice 2
Church Street Blues
Tony Rice - Bluegrass Award Winners
If It Wasn't For Love
Traditionally Wound - Back Where I Came From
I Can't Help Falling in Love With You
Tariq Anwar - single


Waltzing Out of Time
Tomato Tomato - It'll Come Around


End of Hour 2
The first part of hour 3 is exerpts from Jan 5 In My Good Books show here on CKCU, where Lynn Miles, Shawn Tavenier, and Doug McArthur talk about books that they've enjoyed and recommend.
Shaman
Shawn Tavenier - single

Something Beautiful
Lynn Miles - Fall for Beauty

The Horses of the Sea
Doug McArthur - The Horses of the Sea

Pretty Little Winter World
Shawn Tavenier - single

Because We Love
Lynn Miles - Fall for Beauty

Letter to Marie
Doug McArthur - The Horses of the Sea

Equestrienne
Megan Jerome - Megan Jerome 2012

I'll Prove My Love
Gordon Lightfoot - Songbook

Break Our Mother's Heart
Stephen Fearing - The Unconquerable Past