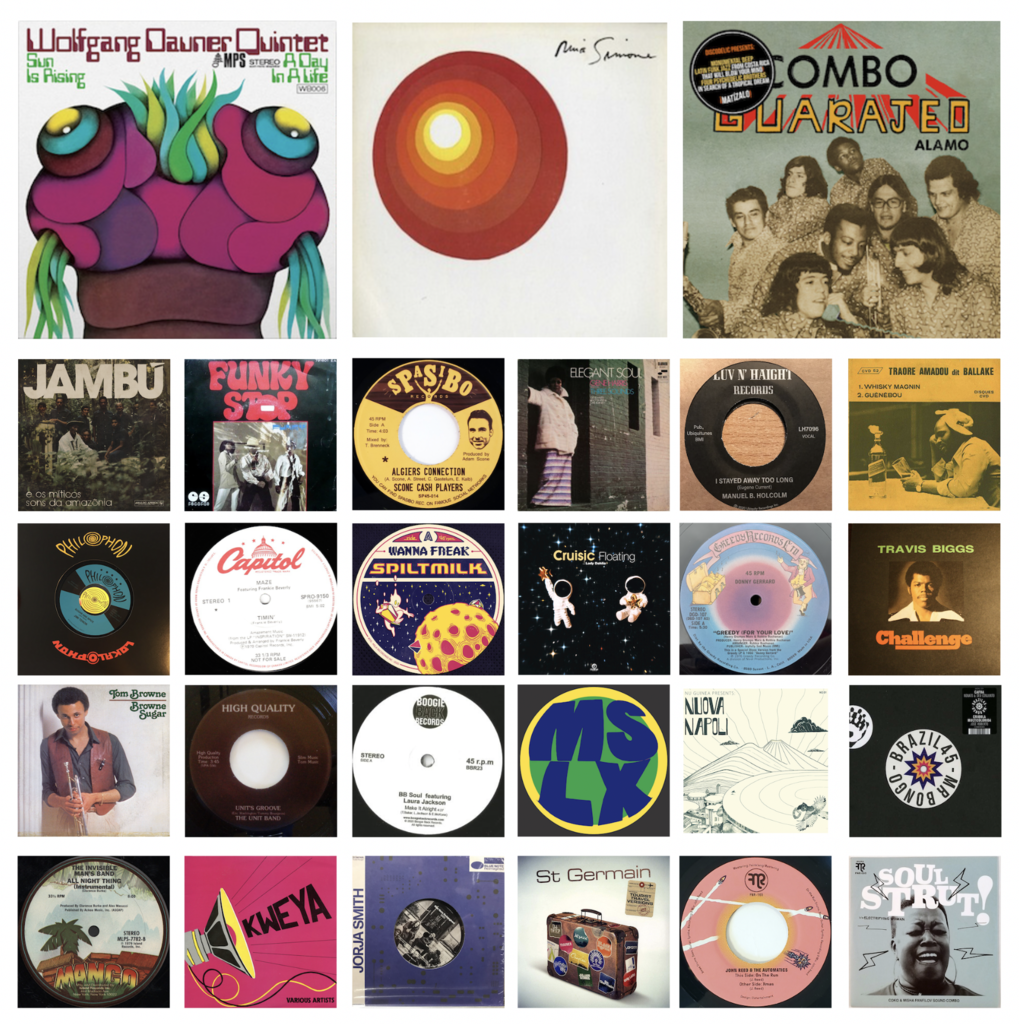 Friday Drive
Friday October 15th, 2021 with Trevor Walker
[PILE DRIVER]
Happy Friday "Drivers"! Just a quick heads up that this year's funding drive is quickly approaching at the end of October so please put aside some funds to help keep us on another year! This afternoon evening no direction planned just trying to air some of the music that's been accumulating from my streams in piles that are waiting to be playlisted for my MixCloud and SoundCloud pages. There's a real variety to get through but let's just see where these piles take us on today's journey! Thanks for joining on and hope you enjoy the ride! Extra Curriculars: October 15 Alex Edwards aka DJ Magnificent is back for Friday "Happy Hour" @Queen St Fare | 170 Queen st w 17h30-20h Followed by Bloom: Part 2 Link:
https://fb.me/e/2zlSIcqbM
Wednesday is Jazz Nite at QSF Featuring Pete Woods & The Kindness of Jazz Band 19h | tickets at eventbrite Link:
https://fb.me/e/5Cr2TsLzw
October 16: Harvest Jam at Rideau Pines Farms | 5714 4th Line Road, North Gower 16h30-22:30 Music by Jenn Stowe & Mark Leo with DJs Rise Ashen & Melo-T Outdoor Yoga class House Dance class by Tangent & Rise Local food by a bonfire Tickets avail at eventbrite. Link:
https://fb.me/e/4tIy10z4u
Framework is doing their weekly "Waiting Room" event at City At Night 222 Slater | 8pm Featuring; MAC, DASA & papa Rick LaPlante on the decks. Link:
https://fb.me/e/2CzzASGnK
October 18: Eru Era will be at Minotaure | Oct 18 + 23 3 Kent Street, Gatineau 21h30 Link:
https://fb.me/e/2zfo3KF83
October 23: lifeboogie Vision @montgomeryscotchlounge 750 Gladestone | no cover music at 21h EST fb page:
https://www.facebook.com/montgomeryscotchlounge
Live streaming & archives: Thursday + Saturday |20h EST
twitch.tv/lifeboogie
(steaming)
https://www.mixcloud.com/trevor-walker4/
(audio archive + streaming)
https://soundcloud.com/trevorlifeboogiewalker
(audio archive)
A Day In The Life
Wolfgang Dauner Quintet - Single RE - MPS

Here Comes The Sun
Nina Simone - Single - RCA Victor
Oye Mulata
Hermanos Vargas - Single RE - Discodelic

Praia Do Algodoal
Os Quentes De Terra Alta - Jambu v/a Album - Analog Africa
Sweet Funky Music
Funky - Single - Es Records
Ring My Bell (33 RPM)
Anita Ward - Single - TK Records
Algiers Connection
Scone Cash Players - Single - Spasibo
Book Of Slim
Gene Harris And His Three Sounds - Elegant Soul Album - Blue Note
Stayed Away Too Long
Manuel B. Holcolm - Single RE - Luv N' Haight
Whisky Magnin
Traore Amadou Dit Ballake & Super Volta - Single - Disques CVD
Sugar And Spice
Jimi Tenor - Single - Philophone
Timin'
Maze feat. Frankie Beverly - Single - Capitol Records
Addict
Spiltmilk - Single - MSLX

Lady Dahlia
Cruisic - Single - Flower
Greedy
Donny Gerrard - Single - Greedy Records Ltd.
end of first broadcast hour
Autumn Jewel
Travis Biggs - Challenge Album - Universal Sound
Throw Down
Tom Browne - Browne Sugar Album - Arista GRP
Unit's Groove
The Unit Band - Single RE - Soul Thrills
Make It Alright
BB Soul feat, Laura Jackson - Single - Boogie Back Records

Goall
Kojoke - Single - MSLX

Je Vuelesse
Nu Guinea - Nueva Napoli Album - NG Records
Cafua
Nonato & Su Conjunto - Single RE - Mr. Bongo
All Night Thing (Instrumental)
The Invisible Man's Band - Single - Mango
Kweya
Samba Mapangala Virunga - Kweya V/A Album - Polydor
Rose Rouge
Jorja Smith - Single - Blue Note Re:Imagined
Rose Rouge (Galaxy Aart Remix)
St. Germain - Tourist Travel Versions Album - Primary Society, Warner Music

On The Run
John Reed & The Automatics - Single - FNR

Soul Strut!
Coco With Misha Panfilov Sound Combo - Single - FNR