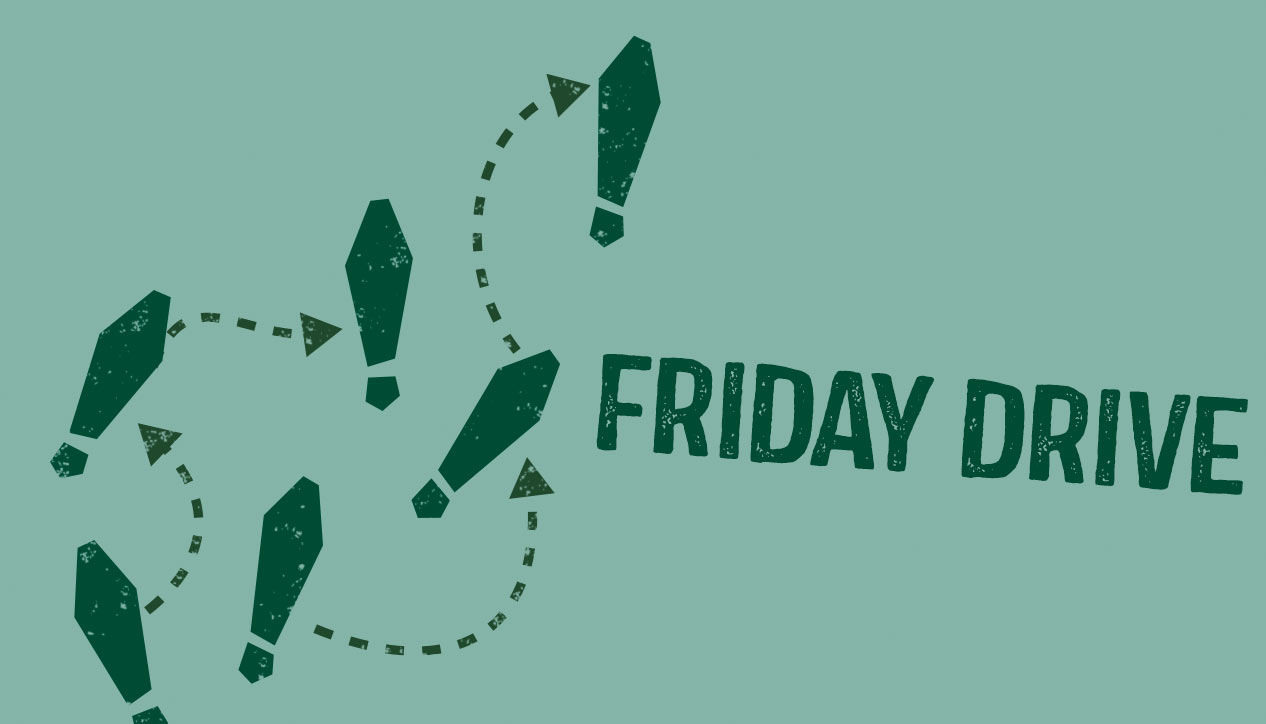 Friday Drive
Friday January 15th, 2021 with Trevor Walker
"Teenage B-Boy Nostalgia"
After putting out feelers for what some of you might like to hear in future shows and receiving some very cool ideas. It seemed like a fair amount of you are quite nostalgic for classic sounds of the 1980's. After digging, having some serious flashbacks to my days as a Breakdancer and truly realizing the 1980's might have been one of the greatest decades for recorded music. With the mentions of Breakdancing you should get a notion of what to expect over the two hours.
Hey DJ (Extended Version)
World's Famous Supreme Team - Single - Charisma (1984)
Baptize The Beat
The System - Beat Street (Original Motion Picture Soundtrack) - Volume 1 v/a Album - Atlantic (1984)
P.S.K.-What Does It Mean?
Schoolly D - Single - Schoolly-D Records (1985)
Johnny The Fox
Tricky Tee - Single - Sleeping Bag Records (1985)
World's Famous (Radio I.D.)
Malcolm McLaren & The World's Famous Supreme Team - D'ya Like Scratchin' EP - Charisma (1983)
Hobo (Scratch)
Malcolm McLaren & The World's Famous Supreme Team - D'ya Like Scratchin' EP - Charisma (1983)
King Of The Beat
Pumpkin - Single/ Street Sounds Electro 3 v/a Album - Profile Records (1983)
One For The Treble (Fresh)
Davy Dmx - Street Sounds Electro 3 v/a Album - Street Sounds (1984)
Us Girls
Sharon Green, Lisa Counts & Debbie D - Beat Street (Original Motion Picture Soundtrack) - Volume 1 v/a Album - Atlantic (1984)
Rockit
Herbie Hancock - Single - Columbia (1983)
Magic's Wand
Whodini - Single - Jive (1982)
Musique Non Stop
Kraftwerk - Single - EMI (1986)
Unity (Pt. 1 - The Third Coming)
Afrika Bambaataa & James Brown - Single - Tommy Boy (1984)
Two, Three, Break
D.J. Born Supreme Allah - Street Sounds Electro 10 v/a Album - Street Sounds ‎(1985)
Don't Stop The Rock
Freestyle - Street Sounds Electro 10 v/a Album - Street Sounds ‎(1985)
end of first broadcast hour
Crazy Cuts
Grandmixer D. St. - Single - Island Records/ Celluloid ‎ (1983)
The Wildstyle
Time Zone - Single - Celluloid ‎ (1983)
Street Dance
Break Machine - Street Dance Album - Ero/ Quality (1984)
Boogie Down Bronx
Man Parrish Featuring Freeze Force - Single - Boiling Point ‎ (1984)
Let The Music Play
Shannon ‎ - Single - Unidisc (1983)
Renegades Of Funk (Vocal)
Afrika Bambaataa & Soulsonic Force - Single - Tommy Boy (1983)
Let's Get Brutal
Nitro Deluxe - Single - Cutting Records (1986)
Jam On It
Newcleus - Single - Sunnyview (1984) US
We're Rocking The Planet
Hashim - Single - Cutting Records (1984)
Breaker's Revenge
Arthur Baker - Single - Atlantic (1984)
Looking For The Perfect Beat
Afrika Bambaataa & Soulsonic Force - Single - Tommy Boy (1983)
Pack Jam
The Jonzun Crew - Single - Tommy Boy (1982)
(Captain Rock) To The Future Shock
Captain Rock - To The Future Shock Album Compilation - Ol' Skool Flava (2005)
Shackles
R.J.'s Latest Arrival - Single - Quality (1984)
Scorpio
Grandmaster Flash & The Furious Five - Single - Sugar Hill Records ‎ (1982)
end of on air broadcast exclusive on demand content follows
Al-Naafiysh (The Soul)
Hashim - Single - Cutting Records (1983)
When I Hear Music
Debbie Deb - Single - Sunnyview (1983)
Electric Kingdom
Twilight 22 ‎ - Single - Vanguard (1984)
Tour De France
Kraftwerk - Single - Warner Bros. Records (1984)