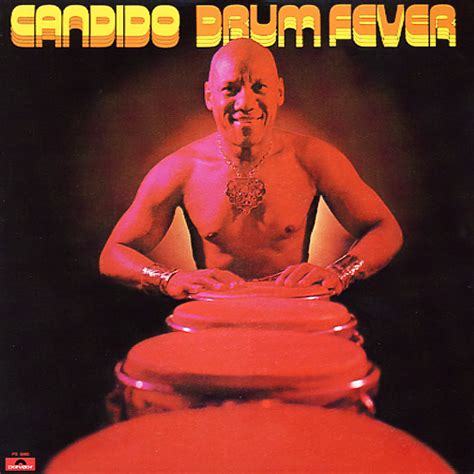 Friday Drive
Friday November 13th, 2020 with Trevor Walker
"Payback show #1 [Friday Drive ❤️ Candido!]"
Quoted from Discogs: "Cándido Camero Guerra Born April 22, 1921 in Regla (Havana), Cuba. Died November, 7, 2020 in New York, USA. He started his career as a percussionist for various groups in Havana, performing at the nightclubs and radio stations. He moved to New York in 1946 and started recording with Machito and Dizzy Gillespie. During 1953-1954 he was in the Billy Taylor quartet and in 1954 he performed and recorded with Stan Kenton. He also enjoyed some hits during the disco era, most notably with his cover of Babatunde Olatunji's classic "Jingo", which he recorded for Salsoul Records." He was 99 years old! For this show I initially thought of doing a short spotlight on Candido, maybe half hour, mayby an hour. Then as the dig started the pile started to grow and with a little more research into his discography, quickly discovered there was too much material to cram into an hour and in the end here we are with two full hours with a little extra on demand. Although there is two hours of music there is a lot of music from his early career throughout the 50's and 60's, I simply don't have access to, unfortunately. Hope you enjoy the ride and happy listening!
Rhythm Pum Te dum
Duke Ellington and His Orchestra - A Drum is a Woman Album RE - CBS CSP (1973) US
Bossa
Donald Byrd - Up Up Up with Donald Byrd Album - Verve Records (1964) Canada
Ain't It Funky Now
Grant Green - Green Is Beautiful Album - Blue Note (1970) US
Windjammer
Grant Green - Green Is Beautiful Album - Blue Note (1970) US
Zourou
Boncana Maiga - Koyma Hondo EP - Hot Casa Records (2018) France
Sultry
Candido - Drum Fever Album - Polydor (1973) US
Cantaloupe Island
Donald Byrd - Up Up Up with Donald Byrd Album - Verve Records (1964) Canada
Serenade to a Savage
Candido - Beautiful Album - Blue Note (1971) US
Candido's Funk
Candido - Drum Fever Album - Polydor (1973) US
Come On Choo-Choo Train
Candido - Thousand Finger Man Album - Solid State Records (1970) US
Soulwanco
Candido - Drum Fever Album - Polydor (1973) US
end of first broadcast hour
Money Man
Candido - Beautiful Album - Blue Note (1971) US
St. Thomas
Candido - Drum Fever Album - Polydor (1973) US
Soul Limbo
Candido - Thousand Finger Man Album - Solid State Records (1970) US
Hey, Western Union Man
Candido - Beautiful Album - Blue Note (1971) US
Thousand Finger Man
Candido - Thousand Finger Man Album - Solid State Records (1970) US
Dancin' & Prancin'
Candido - Dancin' & Prancin' Album - Salsoul Records (1979) US
Jump Back
Candido - Thousand Finger Man Album - Solid State Records (1970) US
Tic Tac Toe
Candido - Beautiful Album - Blue Note (1971) US
Jingo
Candido - Single - Salsoul Records (1979) US
Thousand Finger Man
Candido - Dancin' & Prancin' Album - Salsoul Records (1979) US
Candi's Funk
Candido - Candi's Funk Album - Salsoul Records (1979) US
end of on air broadcast remaining content on demand exclusive
Rock and Shuffle (ah-ha)
Candido - Dancin' & Prancin' Album - Salsoul Records (1979) US
Jimmy Jean
Ellen McIlwaine - We The People Album - Polydor (1973) US
I'm On My Way
Candido - Beautiful Album - Blue Note (1971) US
Succulent
Candido - Drum Fever Album - Polydor (1973) US
Samba Funk
Candido - Candi's Funk Album - Salsoul Records (1979) US
Super City
Candido - Candi's Funk Album - Salsoul Records (1979) US