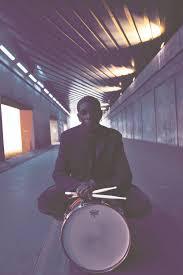 Friday Drive
Friday May 22nd, 2020 with Trevor Walker
Friday Drive <3 Tony Allen Part 3 "Afrobeatpusherman"
Forgive me but I had to do a part three. My favourite genre, my favourite drummer, you know the rest. As we wrap up Friday Drive's trilogy spotlight on the legendary Tony Allen we explore some of my personal favourites and take up the tempo to a full "let's get down" pace featuring mostly collaborative work from throughout his formidable career. Happy listening and thank you for tuning in.
Wouldn't That Be Fun
Sofi Hellborg featuring Tony Allen - 12" - Ajabu! 2006 Germany
Bababatteur (original French & English mix)
Awa Band featuring Tony Allen - 12" - Soundway 2001 UK
Afro Disco Beat
Tony Allen Plays with Africa '70 - Progress LP - Afro Strut 2000 UK
Hand Full Of Sands
Psyco On Da Bus - Psyco On Da Bus 2xLP - Comet 2001 France
Roforofo Fight
Fela and the Africa '70 - Roforofo Fight LP - Kalakuta / Barklays 1997 France
Afrobeatpusherman
Psyco On Da Bus - Psyco On Da Bus 2xLP - Comet 2001 France
Afrobeatpusherman (Doctor L Breakbeat remix)
Psyco On Da Bus - 12" - Comet 2001 France
Expensive Shit
Fela Ransome Kuti & The Africa 70 - Expensive Shit LP - Kalakuta / Barklays 1997 France
Time To Take A Rest
Psyco On Da Bus - Psyco On Da Bus 2xLP - Comet 2001 France
Moving On
Tony Allen - Film Of Life 2xLP - Jazz Village 2014 France