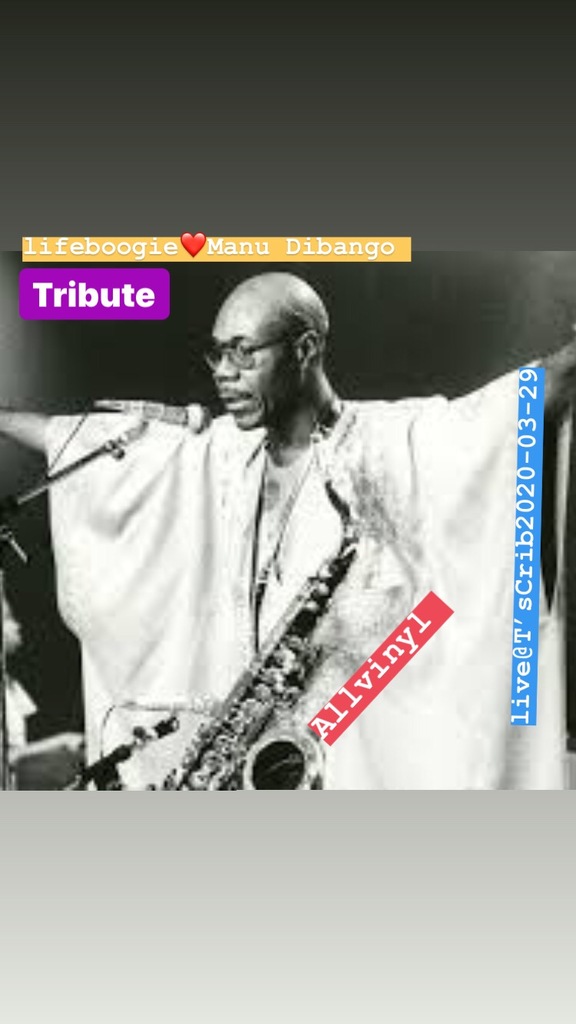 Friday Drive
Friday April 3rd, 2020 with Trevor Walker
Manu Dibango Tribute/Spotlight Part Deux
Here we are for round two of our spotlight on the great Manu Dibango! First discovering him through my parents' record collection, with my introduction to Manu's classic breakthrough LP "SoulMakossa", left me a lifelong fan. From my fortunate acquisitions I've chosen some of my favourite selections from twelve of his albums two be spread out over two shows, focusing on releases spanning 1972-1980. *Bonus content available on demand.
Big Blow (Disco Mix)
Manu Dibango - 12" (1976) - Island Records (1976)
Goro City (Remixed Version)
Manu Dibango - 12" (1981) - Island Records (1981)
Motapo
Manu Dibango - Manu Dibango LP (1978) - Fiesta (1978)
Diboki
Manu Dibango - Super Kumba LP (1974) - London Records (1974)
Soul Fiesta (Chateau Flight 2002 Re-work)
Manu Dibango - 12" (2002) - Versatile Records (2002)
Oh Kah
Manu Dibango - Home Made LP (1979) - Fiesta (1979)
Mouvement Ewondo
Manu Dibango - Manu '76 LP (1976) - London Records (1976)
Sun Explosion
Manu Dibango - Home Made LP (1979) - Fiesta (1979)
Aloko Party
Manu Dibango - 12" (1976) - Island Records (1976)
Ah! Freak Sans Fric (only available on demand)
Manu Dibango - Home Made LP (1979) - Fiesta (1979)