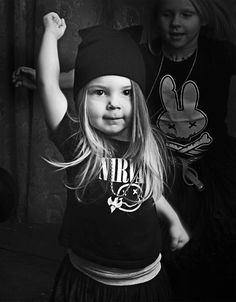 The Dylan Hunter Show
Friday November 4th, 2016 with Dylan Hunter
COASTINGONTHEJETSTREAMOFAFLIGHTTOOBLIVION
SHALOM
HELL PREACHERS INC. - SUPREME PSYCHEDELIC UNDERGROUND
BADSTAR
MOON RA - L2
WATCH THE WORLD
BRIAN ENO - CURIOSITIES VOLUME II
6 (2 CIRCLES)
BOREDOMS - VISION CREATION NEWSUN
MASTER OF THE UNIVERSE
HAWKWIND - IN SEARCH OF SPACE
HE'S A SUPERSTAR
ROY AYERS - HE'S COMING - 1972
HAND CLAPPING SONG
THE METERS - STRUTTIN' - 1970
IF YOU WANT ME TO STAY
SYLVESTER "SLY STONE" STEWART - FRESH - 1973
THAT KIND OF MAN
THE HEAVY - GREAT VENGEANCE AND FURIOUS FIRE - 2007 NINJATUNE/BAD SON RECORDING COMP.
IT'S A RAINY DAY, SUNSHINE GIRL
FAUST - SO FAR
FLOPPY BOOT STOMP
CAPTAIN BEEFHEART & THE MAGIC BAND - BAT CHAIN PULLER
CAROLINE WHEELER'S BIRTHDAY PRESENT
THE JAZZ BUTCHER - BLOODY NONSENSE - 1986 MERCURY / GLASS RECORDS
MY EX-CLASSMATE'S KIDS
THE FALL - ARE YOU ARE MISSING WINNER - 2001 COG SINISTER
...and in the Sea of Starry Night, the Awful Haint Haunted Them So.
POWER FORTRESS - Vol 1: And the Sea and the Stars, They Became as One. And So We Left This World.
C IS FOR COOKIE
COOKIE MONSTER - SESAME STREET DRIVE BY SHOOTING
QUICK FIX (FEAT. WILLY BURROUGHS)
MINISTRY - JUST ONE FIX EP
THE BARON
5IVE - 5IVE
STETHOGEO
GONGA - II: TRANSMIGRATION
SICK CITY
DAVID HOLMES - BOW DOWN TO THE EXIT SIGN
HUMAN FLY
THE CRAMPS - BAD MUSIC FOR BAD PEOPLE
BLITZKRIEG BOP
THE RAMONES - RAMONES - 1976 SIRE
PINHEAD
THE RAMONES - LEAVE HOME - 1977 SIRE
RUN RUN RUN (lou reed)
JULIAN CASABLANCAS - UNDER THE COUCH YOU FAT BASTARD
NIGHT LIFE
THE DEL-TINOS - 7" SINGLE FROM YOUR GRANDMA'S BASEMENT - 1965 SONIC RECORDS
BOYS ARE BOYS AND GIRLS ARE CHOICE
MONKS - BLACK MONK TIME - 1966 POLYDOR INT.