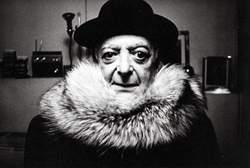 The Dylan Hunter Show
Friday November 27th, 2015 with Dylan Hunter
WELLDRESSEDUNAFFECTEDANDMISAPPROPRIATELYWELLCULTURED
HOUSE OF GLASS
THE GLASS FAMILY - HALLUCINATIONS: PSYCHEDELIC POP NUGGETS FROM THE WEA VAULTS
HER NAME IS MELODY
ADRIAN PRIDE - HALLUCINATIONS: PSYCHEDELIC POP NUGGETS FROM THE WEA VAULTS
A SPANISH PIECE
PINK FLOYD - MORE
SHE HAS FUNNY CARS
JEFFERSON AIRPLANE - SURREALISTIC PILLOW
GOIN' UP TO THE COUNTRY
CANNED HEAT - THE VERY BEST OF
ROCK-N-ROL'E
BRANT BJORK - KEEP YOUR COOL
NATURAL BLUES
MOBY - PLAY
ALL THAT YOU GIVE
CINEMATIC ORCHESTRA - EVERY DAY
DISCOVERY WORKSHOP
DJ FOOD - THE SEARCH ENGINE
BLUE FLOWERS
DR. OCTAGON - DR. OCTAGONECOLOGYST
DEVIL'S ADVOCATE
DJ SHADOW - IN-FLUXUATIONS
SUGAR KANE
DJ MING & THE MAC - AUDIO ALCHEMY 2
UBERFALL
FM EINHEIT - PROMETHEUS-LEAR
THE COSMIC CREATOR
ELECTRIC MOON - FLAMING LAKE
TO THE HIGHEST GODS WE KNOW
COLOUR HAZE - TO THE HIGHEST GODS WE KNOW
ARE YOU EXPERIENCED?
JIMI HENDRIX - ARE YOU EXPERIENCED
LAMBS' BREATH
GODDSPEED YOU!BLACK EMPEROR - ASUNDER, SWEET AND OTHER DISTRESS

GO GET SOME
DAVID LYNCH & JOHN NEFF - OST MULHOLLAND DR.
THE EARTHMOVER
SUNRIDE - MOLTEN UNIVERSE VOL. 2
THINGS I DON'T REMEMBER
UGLY CASANOVA - SHARPEN YOUR TEETH
YES I CRY
THE GODS - TO SAMUEL A SON
I ONLY WANT YOU
EAGLES OF DEATH METAL - PEACE LOVE DEATH METAL
ROADRUNNER
(JONATHAN RICHMAN AND) THE MODERN LOVERS - ROADRUNNER 7"
JILTED JOHN
GRAHAM FELLOWS (JILTED JOHN) - TRUE LOVE STORIES
FEELINGS
WOLFMOTHER - NEW CROWN
IT'S ALL OVER
THE SLEW - 100%
TAKE MY HEAD
ARCHIVE - TAKE MY HEAD
NO GOVERNMENT
NICOLETTE - NOW IS EARLY