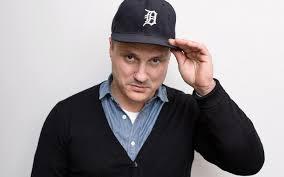 The Guest List
Thursday May 21st, 2020 with Joe Reilly
Interviews with Jim Bryson and Dave Bignell
On today's show we check in with two local musicians who also run their own studio - basically to check in on them and to see how they are doing during this COVID Pandemic lockdown. First of all we talk to Jim Bryson. He explains how his musical life works by combining a lot of different approaches and projects. Jim tells us that he likes flying under the "music biz" radar. He explains how he has released 2 singles in the past year that sell for $30 each and how that has helped him financially. Jim also talks to us about Kathleen Edwards's new album (the first single came out this week) and how he worked on that. Check out these links to hear and purchase the singles Jim Bryon has released. And the last link lets you listen to Kathleen Edwards's new song.
https://jimbryson.bandcamp.com/track/better-on-drugs
https://jimbryson.bandcamp.com/album/mama-tried-mix-it-if-you-wanna
https://jimbryson.bandcamp.com/
http://www.jimbryson.org/
https://kathleenedwards.bandcamp.com/track/options-open
Next we checked in with Dave Bignell. Dave has worked in many groups in Ottawa over the years - as a band leader, a band member and recording/producing music for artists. The Hammerheads, Cloud of Rock and The Lake Effect are some of his creative outlets. We talk to Dave about how he's doing during the COVID lockdown - how it has affected his studio and his creativity. As always, Dave is insightful ... and very funny.
https://www.facebook.com/cloudofrock/
Thanks for listening and don't forget to buy some music from artists that you like. They need to make some money in order to keep making great music for us all to enjoy! Peace.
Call Out
Jim Bryson - Somewhere We Will Find Our Place

Better On Drugs
Jim Bryson - Single - Indie (available on Bandcamp)

Mama Tried
Jim Bryson - Single - Indie (available on Bandcamp)


Mechanixville
Cloud of Rock - Cloud of Rock - Indie

Cloud of Rock
Cloud of Rock - Cloud of Rock - Indie