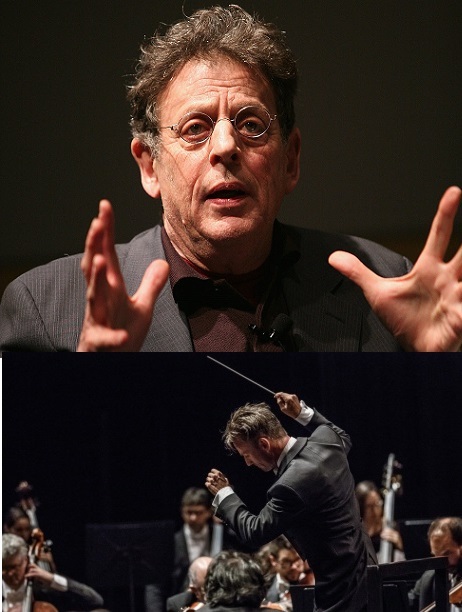 David Dalle
Thursday April 7th, 2022 with David Dalle
Philip Glass in Ottawa and his latest symphony!
I wonder if a young 35 year old Philip Glass, having worked tirelessly as an aspiring composer for over a decade, had an idea he would become one of the most prolific composers in the two most prestigious areas of classical music: opera and symphony. The NAC Orchestra commissioned a new symphony from Philip Glass and they gave the world premiere of his 13th symphony "Truth In Our Time" Toronto recently and premiered it in New York City at Carnegie Hall on Tuesday. They will be bringing the work home for two nights in Ottawa next week on April 13th and 14th. Don't miss the rare chance to see a premiere by Philip Glass!
https://nac-cna.ca/en/event/29947
The concert will also feature works by Canadian composer Nicole Lizée, Shostakovich, and Korngold. Philip Glass was 55 when he composed his first symphony in 1992, and his pen has not stopped! We will hear the premiere recording of his 14th symphony "The Liechtenstein Suite" which was performed and recorded last year. We will also hear Glass' Tirol Concerto for piano and strings, and music by Nicole Lizée.
Symphony No. 14 "Liechtenstein Suite"
Philip Glass/LGT Young Soloists, Alexander Gilman - Symphony No. 14 "Liechtenstein Suite" - Orange Mountain Music

Katana of Choice
Nicole Lizée/Ben Reimer, TorQ Percussion - Katana of Choice - Independent

Become River
John Luther Adams/Seattle Symphony, Ludovic Morlot - The Become Trilogy - Cantaloupe Music
Philip Glass said his first piano concerto from 2000 was "a piece which I wrote from beginning to end without stopping. It just arrived whole. It's a gift when that happens". Conductor Alexander Gilman says: "This is one of the best compositions I have ever played. To me, it is perfection". It is a wonderful gift for the listener. From the opening 19th century Tirol folk song on the piano I can understand Gilman's feelings. It is simply stunning, particularly the heart of the piece, its second movement where profound peace and beauty pervades.
Tirol Concerto for Piano and Strings
Philip Glass/Martin James Bartlett, LGT Young Soloists, Alexander Gilman - Symphony No. 14 "Liechtenstein Suite" - Orange Mountain Music

Hainamady Town
Toumani Diabate and the London Symphony Orchestra - Korolen - World Circuit
Sisala Sebrew
The Pan African Orchestra - Opus 1 - Realworld
Koulan Kouman
Mah Damba - La Voix Du Mandingue - Buda
Echorus for Two Violins and Strings
Philip Glass/LGT Young Soloists, Alexander Gilman - Symphony No. 14 "Liechtenstein Suite" - Orange Mountain Music