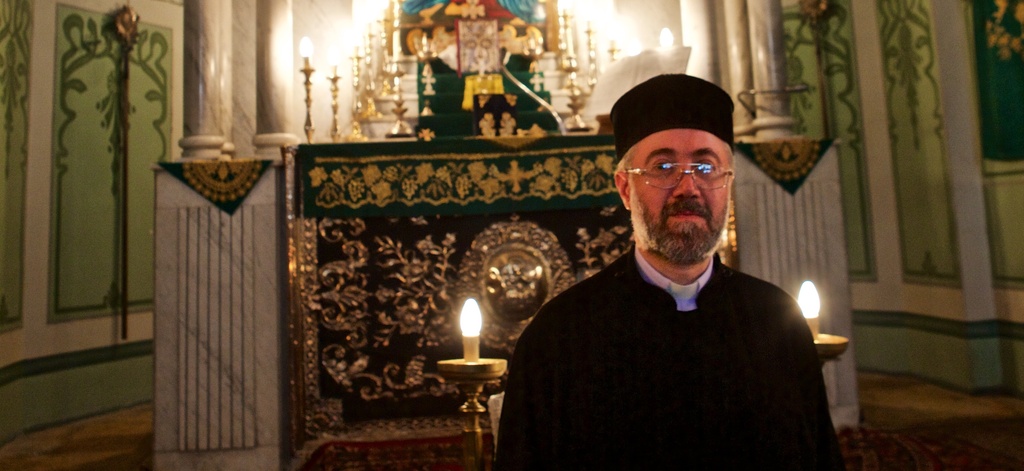 David Dalle
Thursday March 17th, 2022 with David Dalle
Armenian, Syrian, Iraqi music including an extremely rare recording of the Armenian community in Aleppo, Syria.
Because of an error the February 26th program was not streamed live or aired on FM. So that show will be re-broadcast today. The playlist for it is:
https://cod.ckcufm.com/programs/105/55356.html
For those who listen on-demand, I feature an extra show from the vault, from April 23rd 2015. Music can illuminate the enormous and tragic contradiction which lies at the heart of humanity as well as its extreme fragility, as today's show features some music of extraordinary beauty and profound contemplation inhabiting the same soil as one of the most vicious and cruel contemporary wars—in Syria and Iraq. Music is the very best of humanity, our very souls made audible yet freely shared. We hear the genius Munir Bashir, his improvisations on the Oud occupy the same rarefied sphere as Bach's cello suites; an extremely rare recording of liturgical chants from the Armenian community in Aleppo, Syria, recordings made in 2010 just before Syria was engulfed by the horrific war which threatens the rich plurality and culture of this ancient region with extinction; the dramatic and emotional worlds of Iraqi singer Hussein Al A'Dhami and Syrian singer Sabri Moudallal.
Today He Rose From the Dead
Yeznig Zegchanian - Forty Martyrs: Armenian Chanting From Aleppo - Lost Origin Sounds Series
Great and Wondrous Mystery
Yeznig Zegchanian - Forty Martyrs: Armenian Chanting From Aleppo - Lost Origin Sounds Series
Lord Have Mercy
Yeznig Zegchanian - Forty Martyrs: Armenian Chanting From Aleppo - Lost Origin Sounds Series
Nakhil
Munir Bashir - Mesopotamia - Le Chant du Monde
Holy of Holies
Djivan Gasparyan and the Avedis String Orchestra - The Soul of Armenia - Network
Toun en kelkhn imastoun yes
K. Zakarian - Armenie: Musique de tradition populaire et des Achough - Ocora
Djooza Taqsim in Maqam Djaharga
Mohammed H. Gomar - Maqams in Divine Enchantment - Papyros
Maqam Djaharga
Hussein Al A'dhami, Mohammed H. Gomar, Wisam Al-Azzawi, Abdul-Latif Al-Ubaidi, Karim Darwish - Maqams In Divine Enchantment - Papyros
Every Moment I Come to You
Hussein Al A'dhami, Mohammed H. Gomar, Wisam Al-Azzawi, Abdul-Latif Al-Ubaidi, Karim Darwish - Maqams In Divine Enchantment - Papyros
Maqam Bayati: Taksim, Layali, Qasida
Sabri Moudallal, Qadri Dalal, Muhammad Kashash - Sabri Mudallal - WDR
Dawr, Mawwal
Sabri Moudallal, Qadri Dalal, Muhammad Kashash - Sabri Mudallal - WDR
Lampedusa
Toumani Diabate & Sidiki Diabate - Toumani & Sidiki - World Circuit
Surb Im Sasani
Djivan Gasparyan & Djivan Gasparyan Jr. - The Soul of Armenia - Network