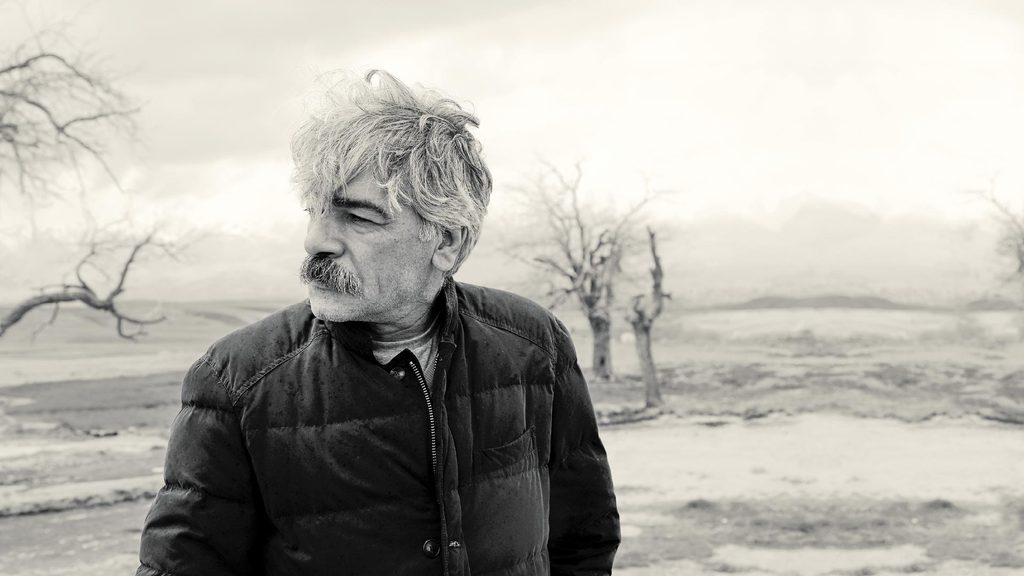 David Dalle
Thursday January 13th, 2022 with David Dalle
I Will Not Stand Alone by Kayhan Kalhor; new music from Niger and Cabo Verde; music from Cameroon and Liszt.
These cold winter days of isolation have put me in a certain frame of mind for music. I want the music of a solitary figure, that calls out from the darkness to whoever will hear. For today, that is the music of Kayhan Kalhor and his magnificent 2011 album "I Will Not Stand Alone". It was written in reaction to events in Iran, but could have been written this past year in reaction to the pandemic. As Kayhan Kalhor wrote: "During the early period of unrest in my country, I felt very isolated. This was one of the most difficult stages in my life, where darkness and violence seemed to be taking over. Closing in allowed me the time to rethink music: not technically...but this period allowed me to see the importance of music and how it can open doors of hope. It took me a while to understand this, and the events I witnessed crystallized many things for me. I chose to be with the people and play music for them, feeling more connected than ever before. This album is a product of that dark period. The process of making this music and letting it be heard allowed me to realize I will not stand alone." On this album, Kayhan performs on the Shah Kaman, a custom instrument created for Kayhan by Australian instrument maker Peter Biffin and named by Kayhan. "Shah Kaman" means "King of Kamancheh". It is similar to the kamancheh but has an extra playing string and seven sympathetic strings (the kamancheh has none), giving it a richer, more vibrant tone. "I Will Not Stand Alone" is a suite with eight unbroken movements on the Shah Kaman accompanied by Ali Bahrami Fard on the rare bass santour. It is passionate, profound, heart wrenching, with a shimmer of hope. Music at its very best. We will hear "I Will Not Stand Alone" in the second half of the program.
Last week I played a new single by Niger's Etran de L'Air, however it turned out to be part of their forthcoming album "Agadez". Today we start with another sneak peak at their new, album, followed by a preview of the forthcoming album from Cabo Verde's Ano Nobo Quartet, a quartet of guitarists whose Cabo Verdean music was strongly influenced by Cuban guitar as well as other traditions.
https://etrandelair.bandcamp.com/album/agadez
https://ostinatorecords.bandcamp.com/album/the-strings-of-s-o-domingos
Adounia
Etran de L'Air - Agadez - Sahel Sounds

Sociedad di Mocindadi
Ano Nobo Quartet - The Strings of São Domingos - Ostinato Records

Tio Bernar
Ano Nobo Quartet - The Strings of São Domingos - Ostinato Records

Canta Ku Alma Magoado
Ano Nobo Quartet - The Strings of São Domingos - Ostinato Records

Mfohlo Moan
Ebanga Theophile - Music of the Beti in Cameroon - Wergo
Maqui
Blick Bassy - 1958 - No Format
Planufer Milonga
Pablo Ziegler, Quique Sinesi, Walter Castro - Bajo Cero - Zoho
A favourite by Liszt, and one of major importance for Liszt's development, particularly with sonata form. However, Liszt gave it such a nondescript title, essentially, "Large concert solo". This plain title hides the incredible form, the volcanic passions, some of his most beautiful, soaring melodies, and what is utterly startling music. It is probably this generic title which has kept this masterpiece relatively unknown.
Grosses Konzertsolo
Franz Liszt/Leslie Howard - Fantasy, Variations, Funeral Odes & Concert Solo - Hyperion
Between the Heavens and Me
Kayhan Kalhor & Ali Bahrami Fard - I Will Not Stand Alone - World Village
Where Are You?
Kayhan Kalhor & Ali Bahrami Fard - I Will Not Stand Alone - World Village
The Laziest Summer Afternoon
Kayhan Kalhor & Ali Bahrami Fard - I Will Not Stand Alone - World Village
Dancing Under the Walnut Tree
Kayhan Kalhor & Ali Bahrami Fard - I Will Not Stand Alone - World Village
Hear Me Cry
Kayhan Kalhor & Ali Bahrami Fard - I Will Not Stand Alone - World Village
Pluck a Star From the Sky
Kayhan Kalhor & Ali Bahrami Fard - I Will Not Stand Alone - World Village
Here I Am Alone Again
Kayhan Kalhor & Ali Bahrami Fard - I Will Not Stand Alone - World Village
I Will Not Stand Alone
Kayhan Kalhor & Ali Bahrami Fard - I Will Not Stand Alone - World Village