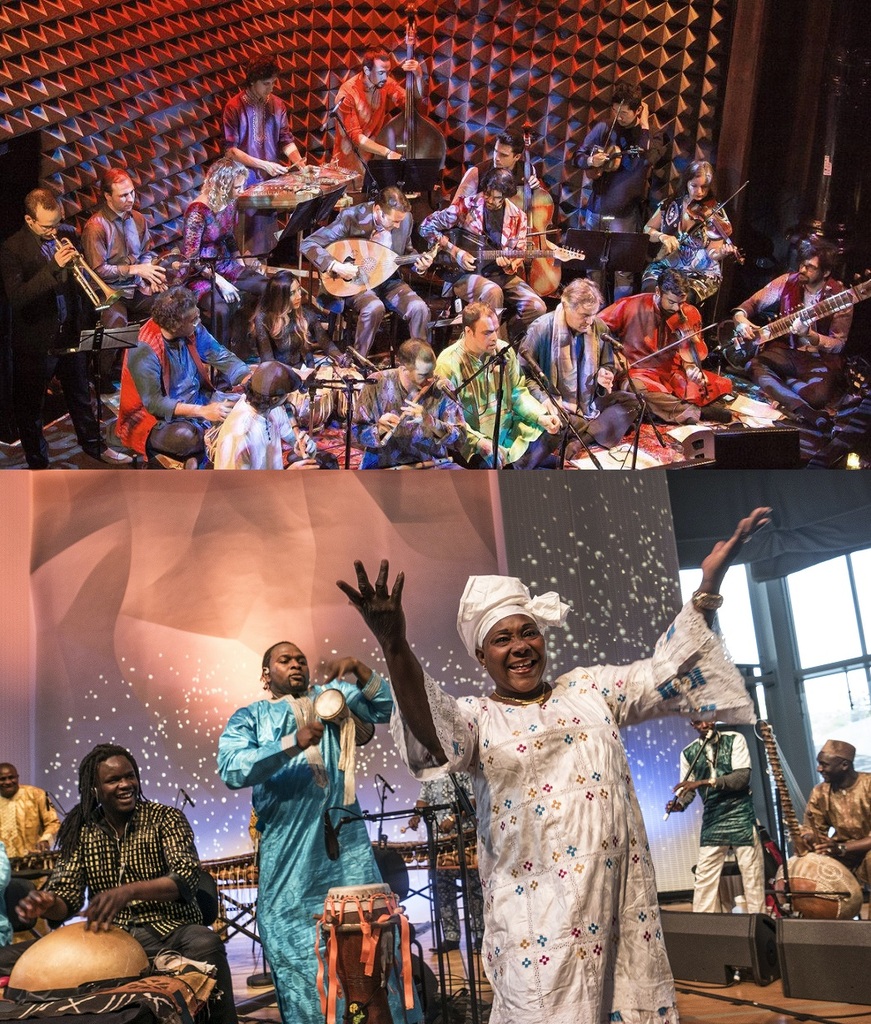 David Dalle
Thursday August 5th, 2021 with David Dalle
Brooklyn Raga Massive "In D" and Africa Express presents "In C Mali"
Last week we heard a lot of Indian and Malian music. Today we will again hear substantial sets of Indian and Malian music, but very different than last week. These two recordings are related to each other through Terry Riley's groundbreaking 1964 "In C", one of the most influential works of music of the 20th century. We will hear Brooklyn Raga Massive's "In D". This work came on the heels of their unique take on "In C". Terry Riley, who has spent significant time studying Indian classical music, suggested that Brookly Raga Massive (BRM) could open up the structure of "In C" to allow for solos. BRM developed this idea further into a work which combines the idea of the short repeated melodic cells of "In C" with three Indian ragas in a structure which permits solos. I premiered BRM's recording of "In D" last November, but it rewards repeated listening! The Malian piece we will hear today, "In C Mali", is a 2014 recording organized by the UK organization Africa Express. It features mostly Malian musicians playing a unique version of Terry Riley's extraordinarly flexibile "In C" on Malian instruments.
In D i. Raga Bihag
Brooklyn Raga Massive - In D - Brooklyn Raga Massive
In D ii. Raga Bairagi
Brooklyn Raga Massive - In D - Brooklyn Raga Massive
In D iii. Raga Darbari
Brooklyn Raga Massive - In D - Brooklyn Raga Massive
In C
Terry Riley/Africa Express - In C Mali - Transgressive Records
Towards the Inevitable
Kamancello - Of Shadows - Independent

String Duo 2 (violin-cello)
Frank Horvat/Tanya Charles Iveniuk, Amahl Arulanandam - Music For Self-Isolation - Canadian Music Centre

Prayer Dance
Brooklyn Raga Massive - Quarantine Dreams - Brooklyn Raga Massive
Bol (feat. Zia Ahmed & Aditya Prakash)
Sarathy Korwar - More Arriving - The Leaf Label