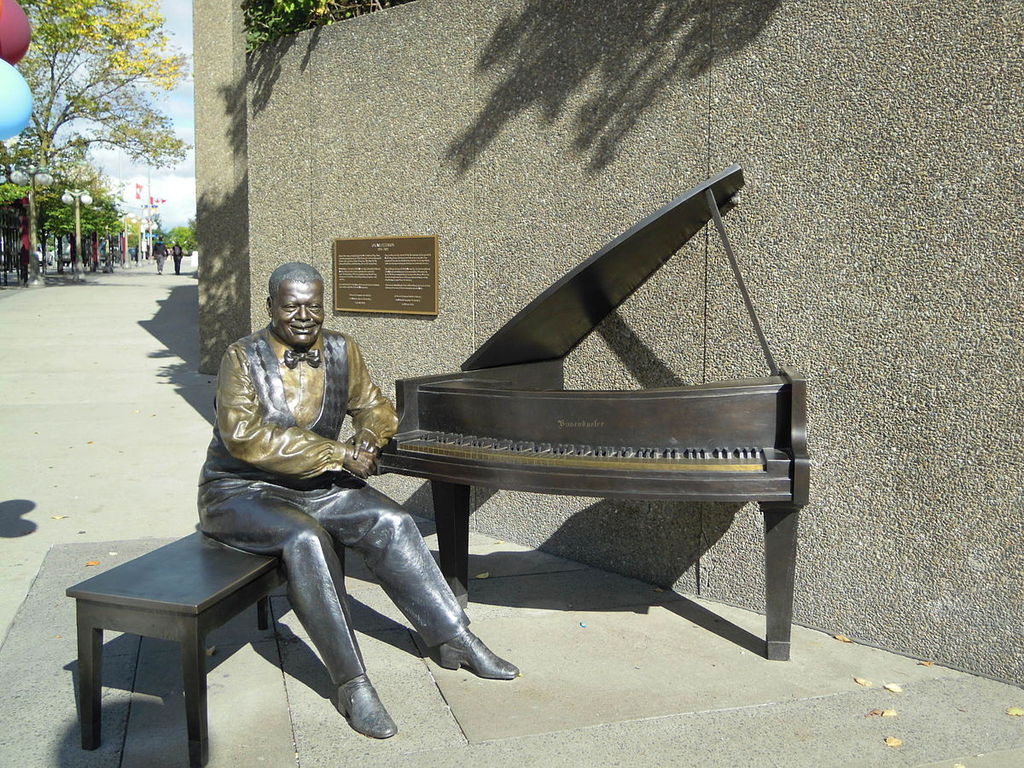 David Dalle
Thursday July 1st, 2021 with David Dalle
Canada Day?
Today we will hear music from Canadians reflecting the rich diversity of this country. New Canadians with backgrounds in Columbia, Ecuador, Senegal, Rwanda, Ghana, Madagascar, Guinea, Iran, and Cuba. We will also hear First Nations and Inuit musicians who are recovering and revitalizing their cultures and taking them to fascinating new places; necessary after attempts by Canada to extinguish these First Nations and Inuit cultures. There is much to love about Canada, but it is not unconditional love. Canada will never be a great nation if we do not acknowledge its attempts to eradicate its Indigenous peoples, commit to reparations, and commit to eliminating the inequity facing Canadian First Nations, Inuit, and Métis.
We start with a terrific 2002 collaborative recording featuring some of Canada's best African guitarists, Alpha Yaya Diallo, Pa Joe, Adam Solomon, Mighty Popo, Donné Robert, and Madagascar Slim. They represent musical backgrounds crossing the entire African continent, from Guinea, to Madagascar, through Ghana, Kenya, and Rwanda.
Sadebake
African Guitar Summit - African Guitar Summit - CBC Records

Chatterbox
Ritesh Das and the Toronto Tabla Ensemble - Weaving - Naxos

Toumalé
Zal Sissokho - Kora Flamenca - Analekta

Puya Puyita
Diego Marulanda & Pacande - La Verraquerra - Independent

El Diablo
Jane Bunnett feat. Los Naranjos de Cienfuegos - Cuban Odyssey - EMI

Los Munecos
Hilario Duran - Contumbao - Alma Records

Cayambeno
Sisa Pacari - Wardance Against the Invaders - Novadisc

Zapateo de los Lagos
Duo Perse-Inca - Echos des Montagnes - Analekta

String Duo 2 (violin-cello)
Frank Horvat/Tanya Charles Iveniuk, Amahl Arulanandam - Music For Self-Isolation - Canadian Music Centre

Oqiton
Jeremy Dutcher - Wolastoqiyik Lintuwakonawa - Independent

Summoning
Tanya Taqag - Retribution - Six Shooter Records

Ballad to the East
The Oscar Peterson Trio - Canadiana Suite - Polygram

Laurentide Waltz
The Oscar Peterson Trio - Canadiana Suite - Polygram

Place St. Henri
The Oscar Peterson Trio - Canadiana Suite - Polygram

Hogtown Blues
The Oscar Peterson Trio - Canadiana Suite - Polygram

Blues of the Prairies
The Oscar Peterson Trio - Canadiana Suite - Polygram

Wheatland
The Oscar Peterson Trio - Canadiana Suite - Polygram

March Past
The Oscar Peterson Trio - Canadiana Suite - Polygram

Land of the Misty Giants
The Oscar Peterson Trio - Canadiana Suite - Polygram

As I Roved Out/Galdowyn's Reel/The Blacksmith
Scatter the Mud - In the Müd - BMG

Au Régiment
Le Vent du Nord - Territoires - Borealis Records

Wave Over Wave
Jim Payne & Fergus O'Bryne - Wave Over Wave - Singsong

Di Kalle Tants
Flying Bulgar Klezmer Band - Fire - Independent