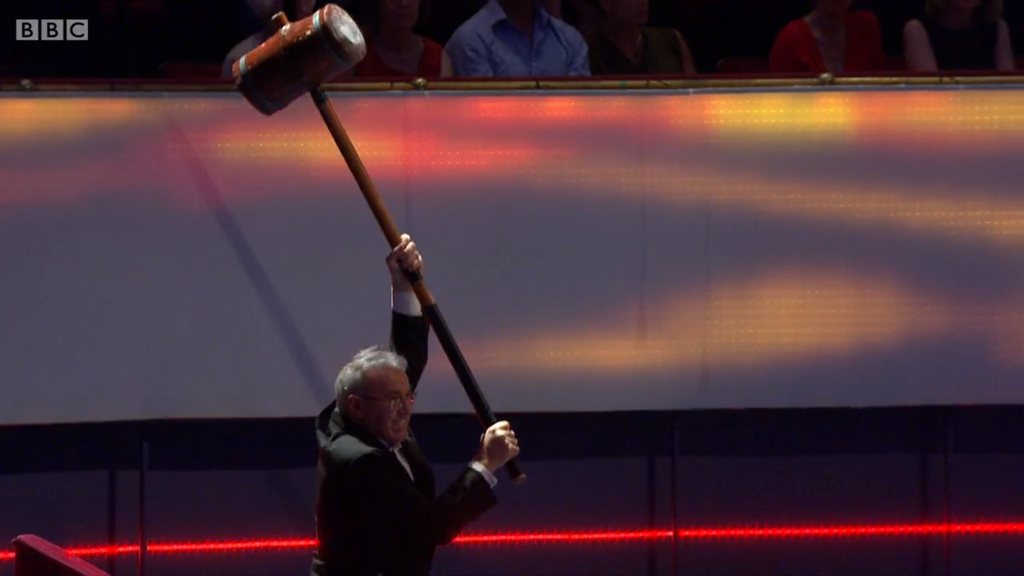 David Dalle
Thursday March 26th, 2020 with David Dalle
There are no happy endings.
Today, I am not happy. One hundred years ago this May, in Amsterdam, the great conductor Willem Mengelberg, in order to celebrate his 25 years conducting the Concertgebouw Orchestra, presented a Mahler festival. It was his final tribute to Gustav Mahler, who Mengelberg had invited several times to conduct his symphonies with the Concertgebouw. Mengelberg, with the Concertgebouw, performed all 9 symphonies, "Das Lied von der Erde" and several of Mahler's orchestral song cycles, all in the space of 15 days. This was the first time all of Mahler's works were presented this way, and went a long way in promoting Mahler's music. This year, to mark the centenary of this legendary festival, the Royal Concertgebouw Orchestra had planned another Mahler festival where they would be joined by the Vienna Philharmonic, Berlin Philharmonic, New York Philharmonic, and the Budapest Festival Orchestra in performing all of these works over 15 days. To hear all of Mahler's symphonies and other works performed by the greatest orchestras in the world, in one of the world's greatest concert halls...this was to be a dream trip for someone obsessed with Mahler's music, as I am. I had concert tickets, hotel booked, airfare booked, but alas, the festival has officially been cancelled due to the pandemic. I know the loss of a musical trip doesn't amount to a hill of beans in today's crazy world, but still, today, I will grieve the loss of this music. There is only one piece of music which is appropriate for today. Mahler's 6th Symphony. It is virtually unique in the symphonic repertoire and unique among Mahler's symphonies to end in a completely bleak and negative manner. All the more shocking because the symphony overall is more conventional for Mahler than usual, e.g. purely instrumental with a traditional four movements. Though only relatively more conventional, as it does use an enormous expanded orchestra, stretches tonality and is full of extreme and disturbing tensions. This symphony is perhaps the culmination of the epic 19th century symphony modeled after Beethoven's 3rd and 5th symphonies. Beethoven's model--enormous struggle, despair, violence with moments of ravishing beauty and peace finally giving way to victory and redemption, had became the standard 19th century symphonic convention and epitomized in the symphonies of Bruckner as well as several of Mahler's other works like his 1st, 2nd, and 5th symphonies. From the opening grim and resolute march to the massive final movement--which I find is truly the musical apotheosis of struggle--it seems to be following this convention but on an incomprehensible and extreme scale. The finale builds to incredible heights then it is painfully halted, the symphony sounds like it is dying, groping around in darkness and slowly starting to lift itself up, it stubbornly recovers and builds to an even greater climax, surging ahead to a moment of great beauty--the promised land finally reached! All listeners in 1905 (and still most today) are expecting this redemption, but the music is violently halted again, once again it is lost in the darkness, once again it slowly starts to pick itself up, it can rebuild, it will rebuild, this is what symphonies from the previous 100 years do. However, it is suddenly, brutally ended with a shocking fortissimo minor chord, a gunshot to the back of the head. There are no happy endings.
I chose a wonderful recording of this work with Ivan Fischer and the Budapest Festival Orchestra...who I was booked to see in May...
Symphony no. 6 in a minor
Gustav Mahler/Budapest Festival Orchestra, Ivan Fischer - Symphony no. 6 - Channel Classics
Life For Mars
Frank Horvat - A Little Dark Music 2 - I Am Who I Am


Heat Island
Frank Horvat - A Little Dark Music2 - I Am Who I Am