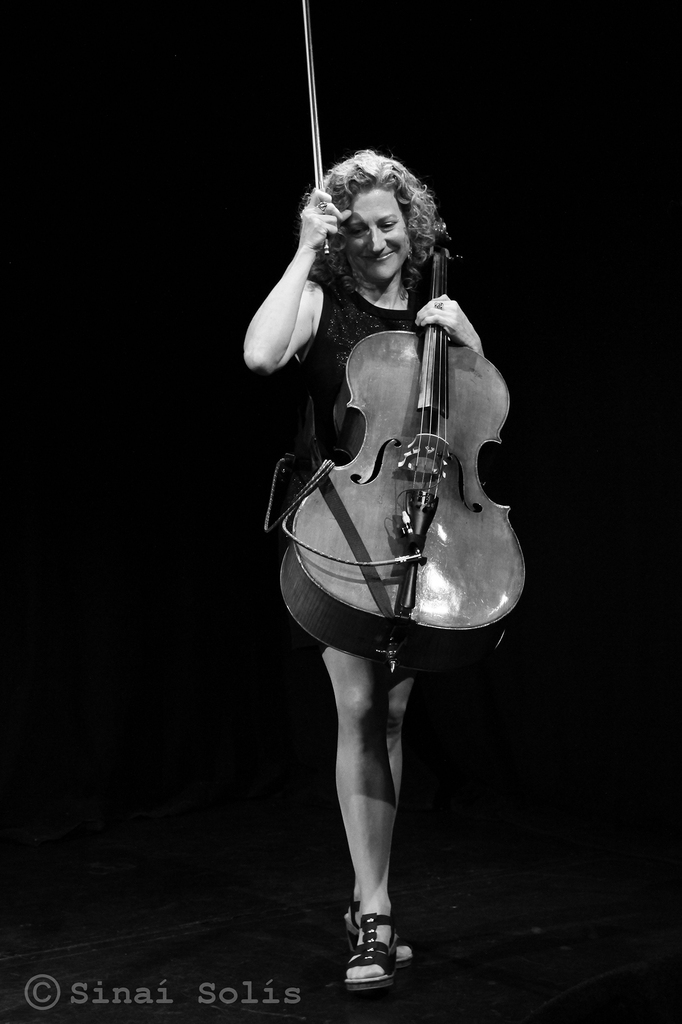 David Dalle
Thursday May 3rd, 2018 with David Dalle
Guest, cellist Catherine Bent joins me to discuss her new release of Brazilian music recorded in Rio de Janeiro. Other amazing and adventurous cellists.
Cellist Catherine Bent has released her first album "Ideal", which showcases her tremendous love and study of Brazilian music, particularly Choro. She discovered this music as an adult, and her cello is not a typical Choro instrument, however, after many summers spent studying the music in its birthplace, Rio de Janeiro, Choro has become an essential part of her. This album features all her original compositions recorded with her Brazilian colleagues in Rio.
https://catherinebent.com/
Roxa
Pixinguinha, Clementina de Jesus, Joao de Baiana - Gente Da Antiga - Odeon
Speaking with Catherine Bent
A Boa Filha Partiu
Catherine Bent - Ideal - Independent

Maos Abertas
Catherine Bent - Ideal - Independent

Inseguranca Na Gafieira
Catherine Bent - Ideal - Independent

Vou Vivendo
Os Ingenuos - Plays Choros from Brazil - Nimbus
Amarmoussaoui
Hassan Hakmoun - Unity - Healing Records
Arrastao Da Alegria
Monobloco - Arrastao Da Alegria - Monobloco
We continue with a number of other great cellists who have explored extraordinary cross-cultural musical collaborations, Vincent Segal, Joan Jeanrenaud, Cris Derksen, Raphael Weinrothe-Browne, and Yo-Yo Ma. I don't know what it is about cellists, but I like it!
Samba Tomora
Ballake Sissoko & Vincent Segal - Musique de Nuit - Six Degrees
A Wish
Hamza El Din with Joan Jeanrenaud, W.A. Mathieu - A Wish - Sounds True
Round Dance
Cris Derksen featuring Northern Voice - Orchestral Powwow - Tribal Spirit

Incantation
Kamancello - Kamancello - Independent

Ambush From Ten Sides
Yo-Yo Ma, Wu Man, Wu Tong, Liu Lin, Chicago Symphony Orchestra, Miguel Harth-Bedoya - New Impossibilities - Sony Classical