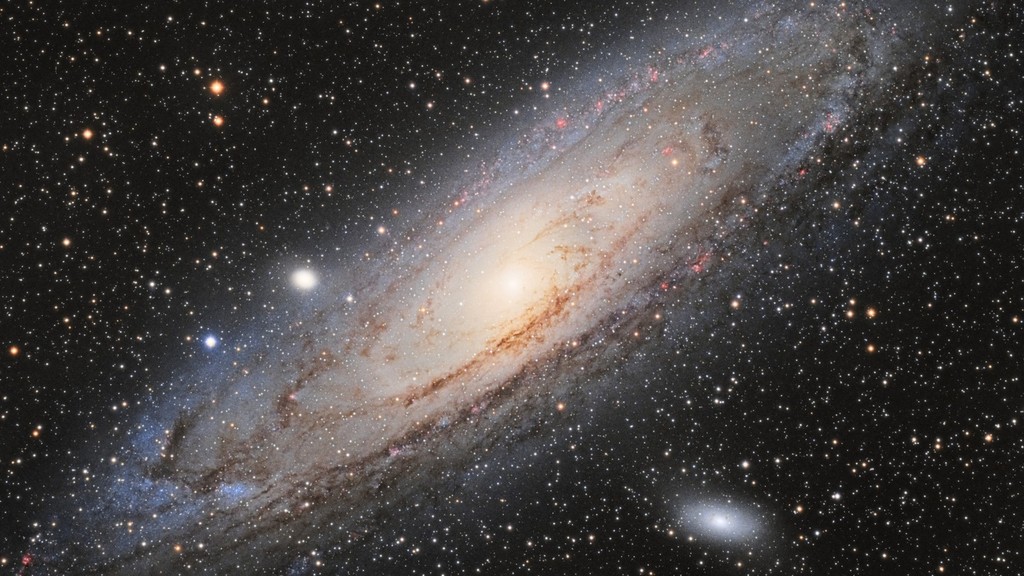 David Dalle
Thursday March 15th, 2018 with David Dalle
A farewell to Stephen Hawking with music for the Cosmos
As a farewell to physicist Stephen Hawking, today we will hear music for the Cosmos, with Symphony no. 48 'Vision of Andromeda' by Alan Hovhaness. This symphony dating from 1982 was very close to the heart of Hovhaness, expressing his wonder and awe at the universe and astronomy, a lifelong interest for Alan Hovhaness. I believe this work full of grandeur and awe makes an appropriate farewell to Stephen Hawking. We will also hear some of Hawking's favourite music, including music of Wagner.
Die Walkure Act I: Prelude
Richard Wagner/The Metropolitan Opera Orchestra, James Levine - Die Walkure - Deutsche Grammophon
Mantra/Organics
Michael Stearns - Baraka - Milan
The Host of Seraphim
Dead Can Dance - Baraka - Milan
View from Pluto
Constantine Caravassilis/Christina Petrowska Quilico - Visions - Centredisques

Dark Companion
Lustmord - The Place Where the Black Stars Hang - Side Effects
Die Walkure Act I: Scene Three
Richard Wagner/Gary Lakes, Jessye Norman, The Metropolitan Opera Orchestra, James Levine - Die Walkure - Deutsche Grammophon
Symphony No. 48 'Vision of Andromeda', Op. 355
Alan Hovhaness/Eastern Music Festival Orchestra, Gerard Schwarz - Symphony No. 48 'Vision of Andromeda' - Naxos
A very different Cosmic musical view from the Western classical and electronic music we have heard so far with the Afrofuturism of Sun Ra. Ottawa's own Sun Ra descendent Rakestar Arkestra will be performing this Sunday evening at Black Squirrel Books near Bank and Sunnyside.
https://www.blacksquirrelbooks.ca/calendar
The Cosmos
Sun Ra and his Solar Arkestra - Cosmic Equation - Magic Music
Of Heavenly Things
Sun Ra and his Solar Arkestra - Cosmic Equation - Magic Music